Photo Shows Black Sewage Spewing From EPA Water Fountain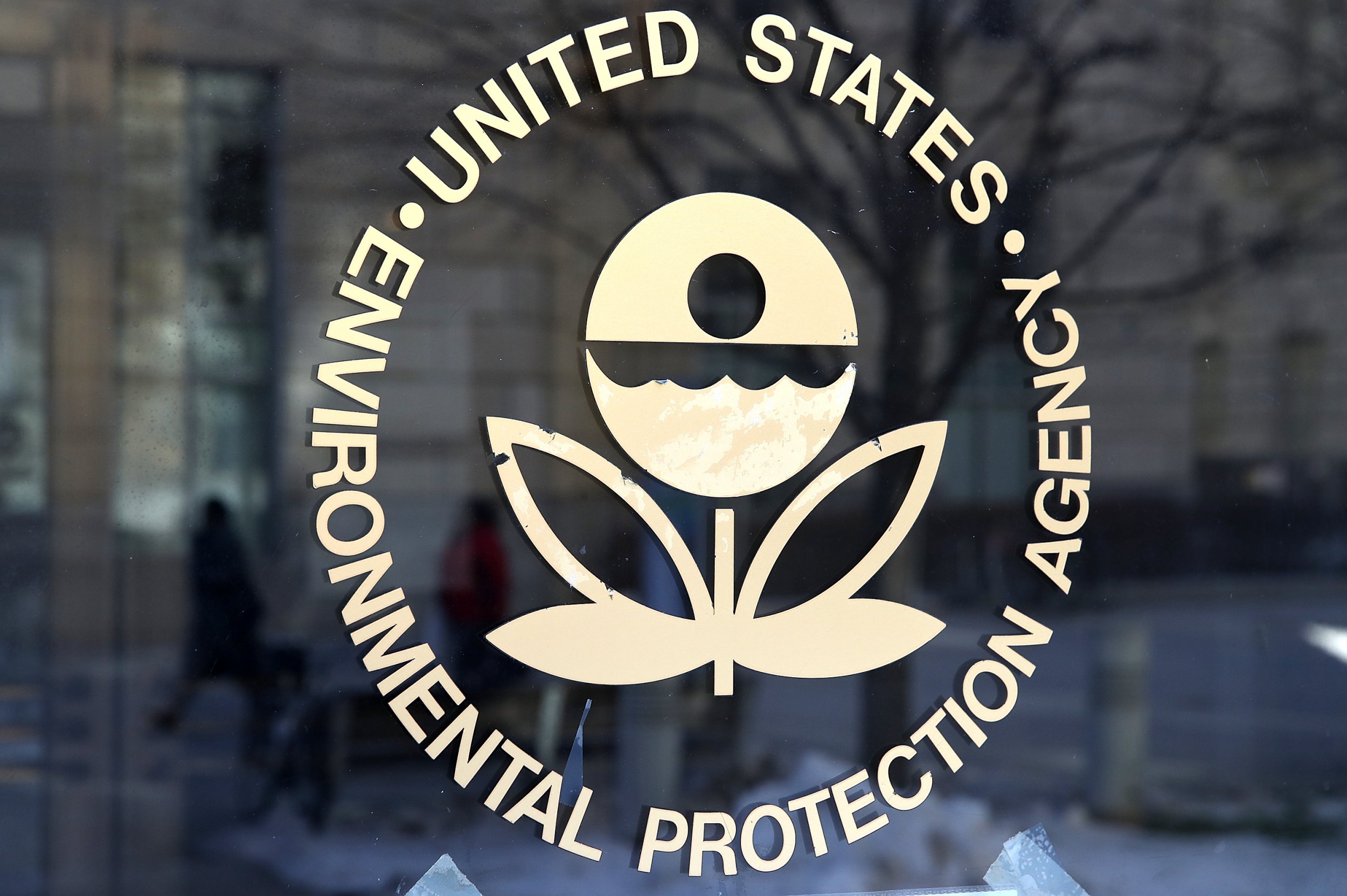 Black sewage came spewing out of multiple water fountains at the Environmental Protection Agency's (EPA) headquarters on Thursday morning.
Around 9:00 a.m., employees at the agency's Washington offices were alerted via email of the leaking gunk.
"There is a water line back up in the William Jefferson Clinton North Building that is causing the hallway water fountains throughout the building in the 400 and 500 Corridors," the email said, according to a E&E, an environmental news organization. "[General Services Administration] is working this issue right now. There is no estimated time for resolution."
The sludge was eventually cleaned up by early afternoon, E&E reports. Drinking fountain woes are reportedly commonplace at the agency, a former agency official who worked on the third floor, told E&E. The official also noted occasional "odd smells" emitted from the drinking fountains.
Newsweek subscription offers >
"I can't imagine that anyone would actually drink out of those drinking water fountains," the former official said. "I think I used it to pour my coffee down."
Newsweek subscription offers >
News of the leaks quickly spread when an image of one of the leaking fountains was shared on Twitter. Many of those who retweeted the photo pointed out the realities of what may happen to clean drinking water if the Trump administration repeals the Obama administration's protection over small waterways.
"Yesterday, President Trump touted his desire to return to 1960-like regulations. EPA water fountain showing off world w/o Clean Water Act, Clean Air Act and Safe Drinking Water Act, all enacted between 1963 and 1974," one Twitter user wrote.
"Inside Trump's EPA: A water fountain literally spewing raw sewage," another user tweeted. "Quite the metaphor."
This isn't the agency's first run-in with sewage problems; however, the past incidents were reportedly caused by an angry employee, E&E reports. In late 2013, the EPA's Denver office experienced a number of employee complaints, citing vandalism throughout the building.
"A couple of examples include an individual clogging the toilets with large amounts of paper towels and an individual placing feces in the hallway outside of one of the restrooms," Howard Cantor, the Deputy Regional Administrator, wrote in a memo to Region 8 employees.
Right after the February 18 memo was sent out, the inappropriate behavior ceased, according to an email sent by Region 8 Administrator Shaun McGrath. However, an earlier email from another individual indicates that the behaviors continued on to at least February 23.
"It hasn't stopped and we haven't identified a subject yet," Michelle Parker, Labor and Employee Relations Officer for EPA Region 8, wrote in an internal email.
Photo Shows Black Sewage Spewing From EPA Water Fountain | Tech & Science