Photos of Landmark Africa Rape Trial Garner Prize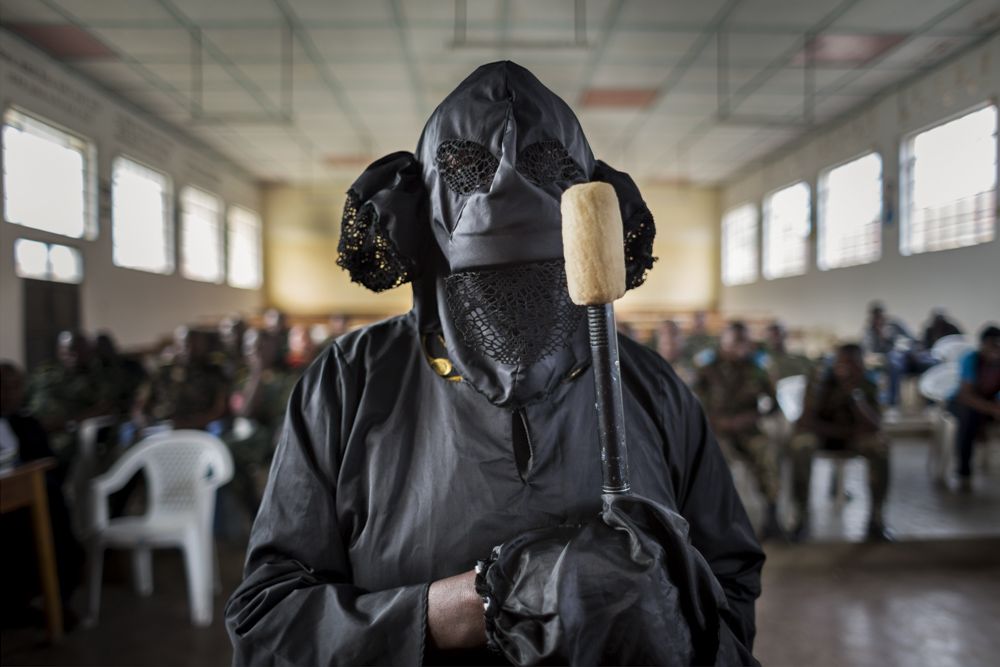 In a courtroom in Minova, a town in the eastern Democratic Republic of the Congo (DRC), a woman stands in an elaborate black veil with accents of lace, holding a microphone. A survivor of rape, she is testifying in a landmark trial against 39 soldiers who sexally assaulted hundreds of women, children and men in the town over a 10-day period in November 2012.
The striking image is part of a series of photographs taken by former humanitarian aid worker Diana Zeyneb Alhindawi that will be awarded the Humanitarian Visa d'or award at the annual Visa Pour L'Image photojournalism festival. The festival, which takes place in Perpignan, southern France, opens on August 29 and Alhindawi will receive her award on September 3. The theme of this year's Humanitarian award, which is funded by the International Committee of the Red Cross (ICRC), is war and women.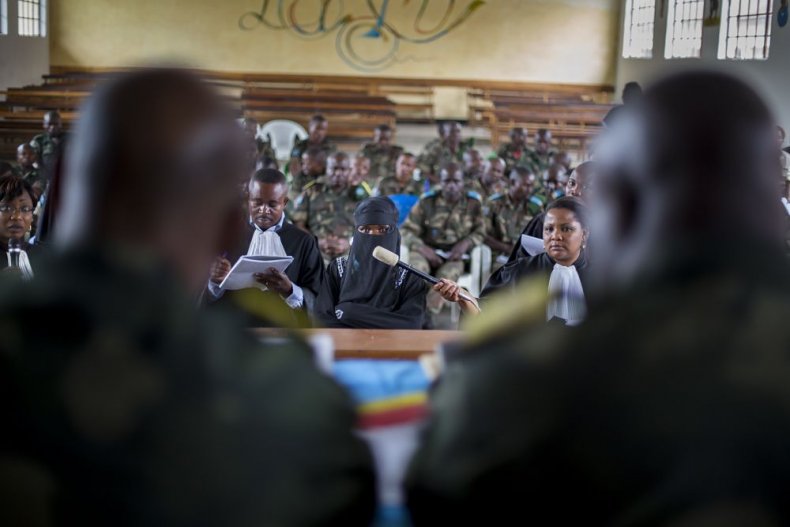 Capturing the trial and the aftermath of the attack on Minova is one way to document horrific human rights abuses without taking photographs of the actual events, said Alhindawi.
"Often you'll get photos of the survivors and their stories to accompany them, which is great, but then what?" Alhindawi told Newsweek. "I think people really struggle with issues like this, that are so important to keep documenting, to not have people overlook it or forget it because it's still going on."
"This rape trial...was an invaluable opportunity to tell the story of sexual [violence] in conflict in a fresh way," she said.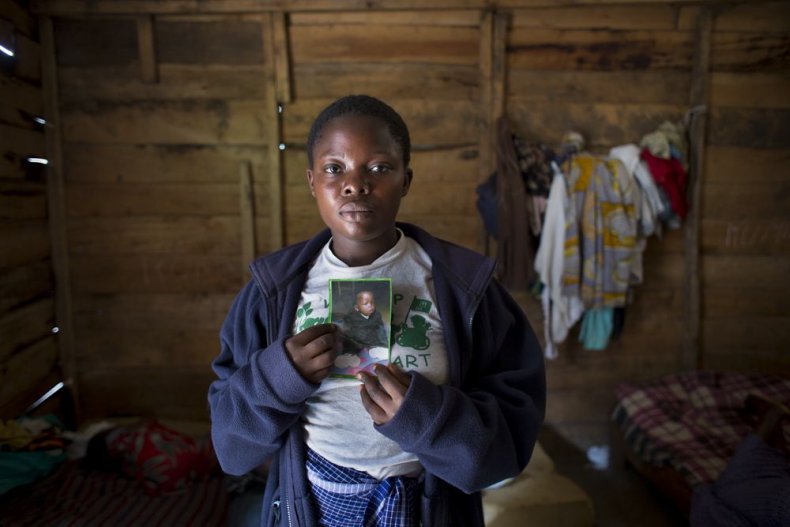 Alhindawi was working in the Congo, a country the United Nations has called "the rape capital of the world," in November 2012 when Congolese soldiers tore through Minova, which sits on the northwestern shore of Lake Kivu. An estimated 1,000 residents were raped during the 10-day spell of violence and looting, when members of the Armed Forces of the Democratic Republic of the Congo (FARDC) fled the advance by rebels from the March 23 Movement, otherwise known as the M23, who had captured the city of Goma.
"Suddenly Minova, this small town, was just full of Congolese soldiers, more soldiers than there probably were residents," said Alhindawi. "They just went amuck. They did whatever they could. They just pillaged and raped."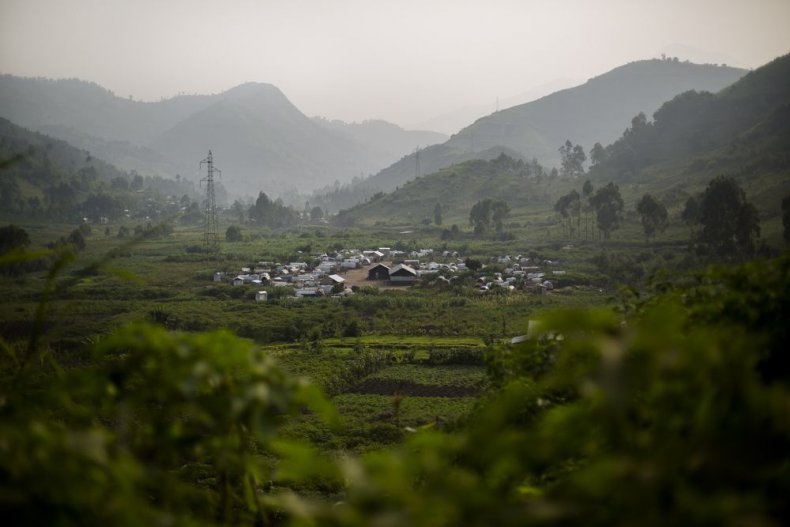 A U.N. investigation into the crimes found 97 women and 33 girls, including some as young as 6 years old, had been raped by government soldiers. An investigation by the prosecution team, who spoke with residents and victims from Minova, found 1,000 women, children and men were raped.
"One-thousand stepped forward, but who knows how many didn't because it's not something that people want to step forward about," said Alhindawi.
Rape and sexual assault are committed at an alarming rate in the DRC and used as a weapon of war to terrorize women and humiliate families, according to the International Rescue Committee (IRC). A 2011 study from the American Journal of Public Health estimated that 12 percent of women in the country have been raped at least once in their lifetime and 48 women are raped every hour. The study concluded that "sexual violence [is] more generalized than previously thought" in the country.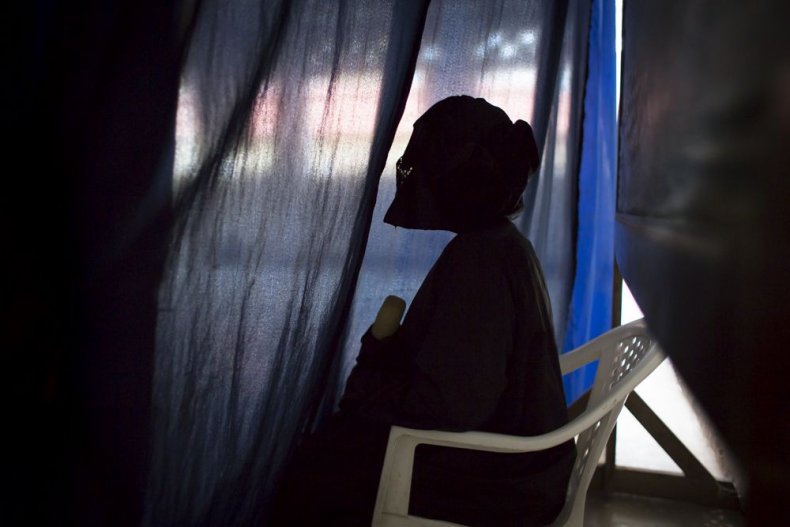 Talking about ending armed conflict in the DRC "is almost like discussing how to bring about world peace," said Alhindawi. "It's quite horrifying because it seems so insurmountable that the situation will change."
Alhindawi returned to Congo in late November 2013 and stayed until early March 2014 to cover the trial. She took her photos over eight days in February 2014. Although she had taken photos on her various humanitarian missions, it was only that November when Alhindawi says she "started to be a photographer."
"It was something important that I knew was coming up for a while, but at the same time I didn't really realize the significance it would have and how well-received these photos and this story would be," she said.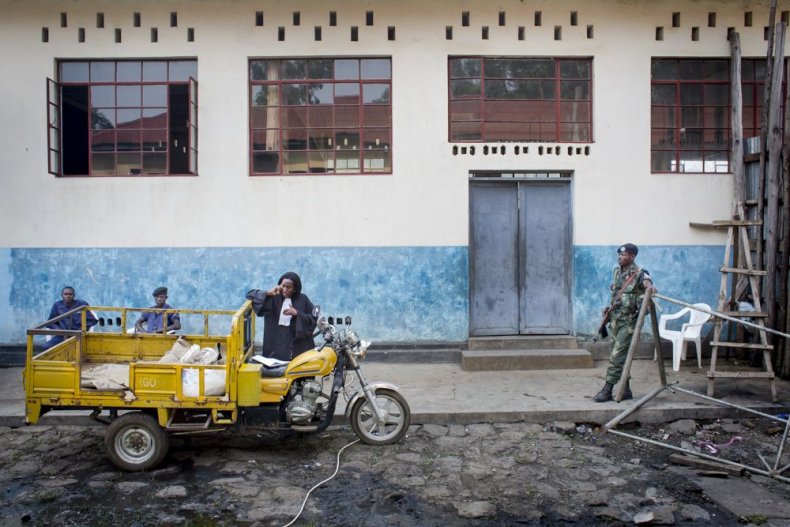 The trial was initially held in the city of Goma, 30 miles east on Lake Kivu along precarious dirt roads, but was relocated to Minova because it was expensive and time-consuming for the women to make the trip. 56 women testified during the trial—47 in Minova and nine in Goma. At first there was trepidation among the women about Alhindawi taking photos, but once they realized she presented no harm they got used to the camera. A psychologist was present at the trial to help the many women who have post-traumatic stress disorder (PTSD), which is often triggered by rape and sexual assault. Alhindawi says her petite frame also helped her to blend into the surroundings.
The verdict in the trial was met with international outcry: Two men were convicted of rape, 13 were cleared and the remaining men were convicted of lesser charges. Zainab Bangura, the U.N.'s special representative on sexual violence, said she was disappointed by the verdict, which "does not reflect the magnitude of the crimes of sexual violence that were committed and fails to do justice to all victims who had the courage to bring this case to court."
Alhindawi's award-winning photos aren't limited to courtroom scenes. At a shelter for survivors of rape, she photographed Micheline, 18, holding a photograph of her late son, Alain, who was conceived during a rape by FARDC soldiers. Photos from the trial and of survivors show the immense impact sexual violence can have on the victim and the community as a whole, she said.
"If you tell things in the aftermath, sometimes you tell more," said Alhindawi. "The imagination sometimes leaves a bigger impression than the actual event."