Photojournalist Lynsey Addario on Tim Hetherington Bio 'Here I Am'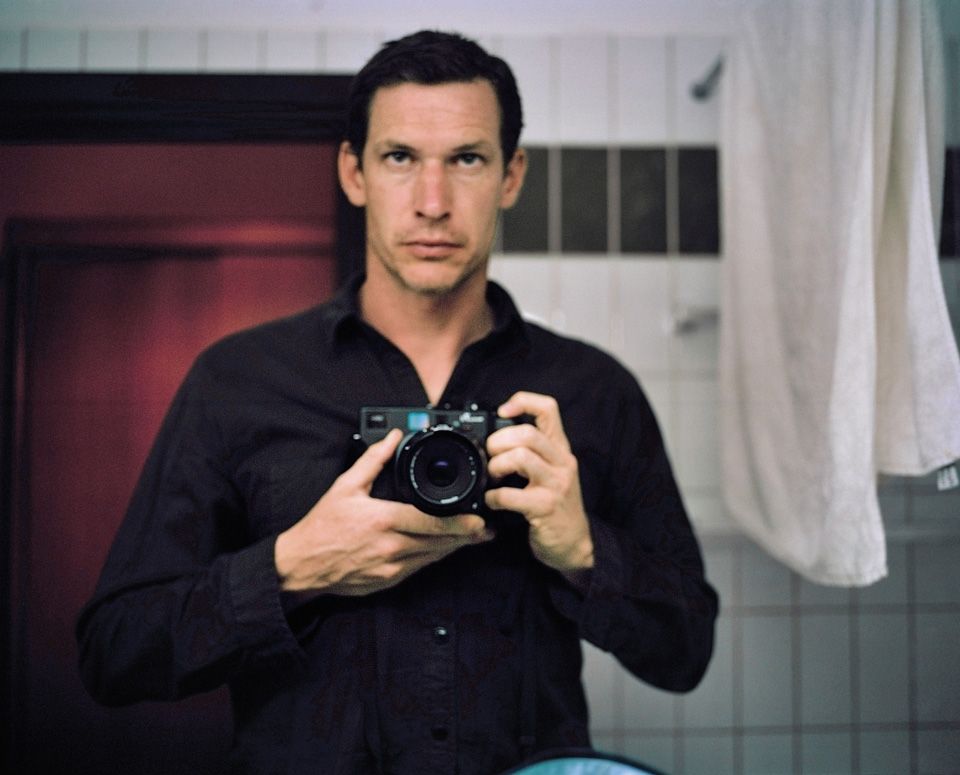 We stood along the Abas Ghar ridgeline, eating meals out of envelopes, surrounded by tall, narrow cedar trees that shot straight up into the cloudless sky. We were several days into Operation Rock Avalanche, a six-day mission with the 173rd Airborne Battle Company in the Korengal Valley—in 2007 one of the most dangerous places in Afghanistan. We were all exhausted from days of walking like mountain goats up and down the treacherous landscape, looking for the invisible enemy and their hidden weapons while lugging our sleeping gear, food, water, and warm layers. Every other day, a resupply aircraft would zip in overhead and dump a bundle of water, military meals, and anything else nearby, and we would restock our packs and continue trudging along. The troops carried hundreds of rounds of ammunition, and we carried our cameras.
Reporter Elizabeth Rubin and I had just linked up with photographers Tim Hetherington and Balazs Gardi, and the rest of Second Platoon, from our position with the over watch team on the mountain above. The sun was peeking through the trees, creating pockets of warmth amid the cold mountain air. The guys were busy trading M&M's and Skittles out of their MREs when the first burst of gunfire pierced the calm. I was off trying to find a place to pee, and by the time I rolled down the mountain to rejoin the others, our quiet mountain picnic had turned apocalyptic. Lieutenant Piosa, the Second Platoon commander, and his men were positioned behind the thin trees in the forest that blanketed the ridge, unloading endless rounds of ammunition into the green infinity, while bullets sprayed us from three directions. I was scrambling to fetch my cameras and helmet and to link up with my colleagues to begin photographing. I found Elizabeth huddled behind two soldiers, filming, and I dug in behind her. I hadn't shot a single frame yet of the biggest ambush we had faced the entire mission and was chastising myself for being a horrendous war photographer. I looked over to my right, and there was Tim, steady and poised, filming the battle as if he were invisible. There was not an ounce of fear evident in his posture. I remember distinctly looking at him in that moment, and he looked up at me with one of his wide, easy smiles. I so envied his courage and ability to focus in the midst of chaos.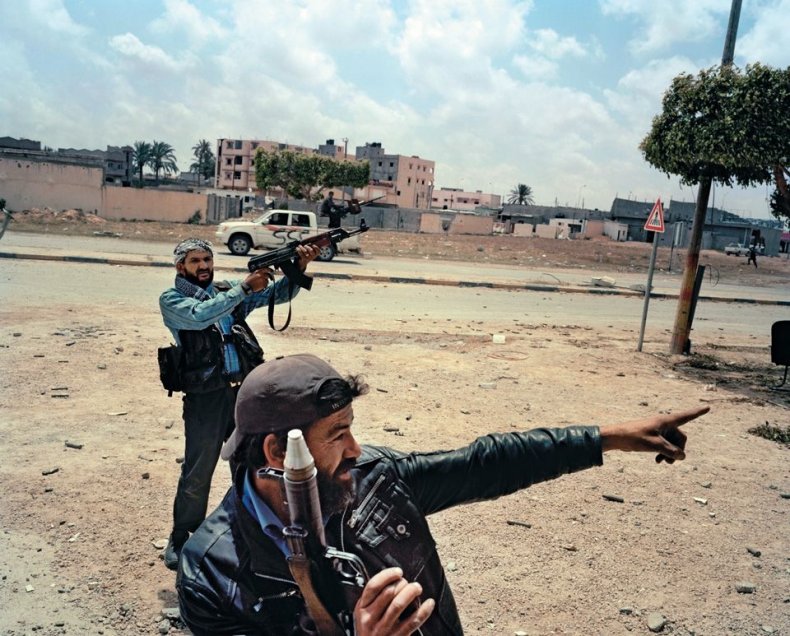 Here I Am, by Alan Huffman, is a new biography of Tim, a friend and comrade who had the unique ability to bring a fresh, intimate look at war. It is a personal account of Hetherington's life, from his early days as a graduate student in photojournalism at Cardiff University in Wales to his first experience covering conflict: in Liberia's civil war in 2003, when he made a home for himself in Monrovia after all the journalists and many of the aid workers had left. He then went where the pictures took him, across Africa and on to Darfur, making his way to South Asia, his long stint in the Korengal Valley with Sebastian Junger for Vanity Fair, where he spent the better part of a year embedded with Second Platoon, 173rd Airborne, at Outpost Restrepo (Tim and Sebastian eventually made a feature-length documentary film with the footage, Restrepo, which was nominated for an Oscar), and on to the Arab Spring and the uprising in Libya, at the beginning of 2011, where Tim met his death. He was 40 years old.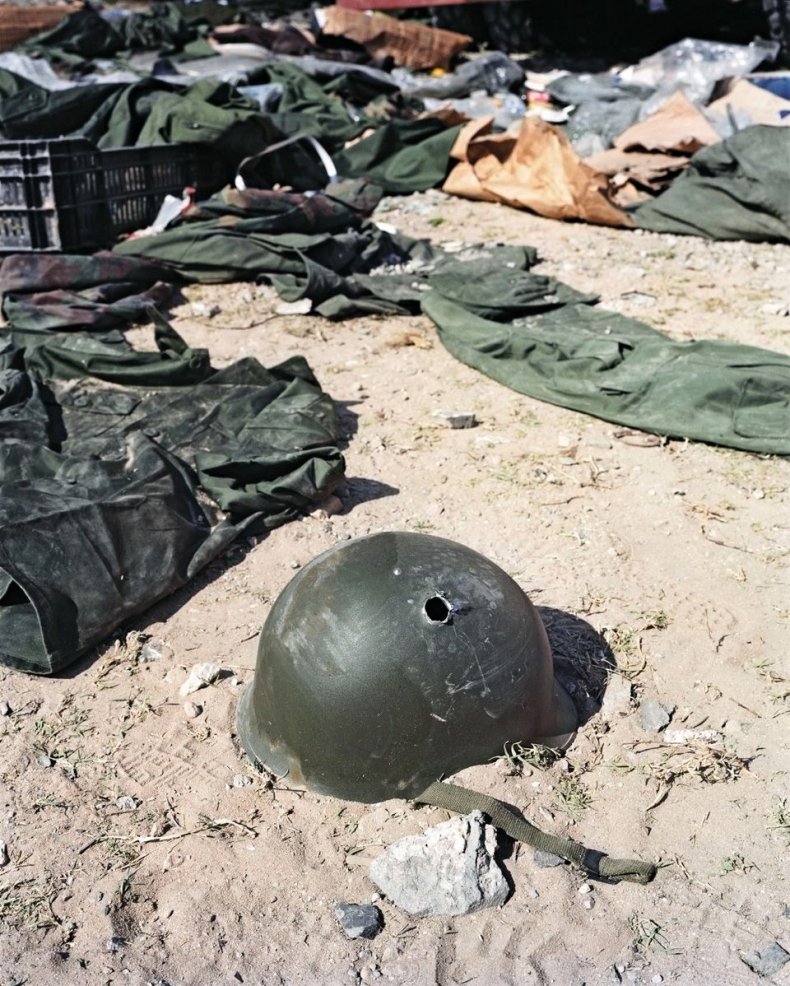 The film opens with an almost hour-by-hour account leading up to his death alongside prize-winning Getty photographer Chris Hondros as they worked the front line near Misrata's al-Beyt Beytik. It was a day of heavy fighting between Gaddafi's troops and the rebels in Misrata, where Tim was covering the battle alongside a handful of other photographers, ranging in experience from complete novice to the very seasoned Hondros, who, like Hetherington, had spent more than a decade covering wars and putting his fate in the hands of rag-tag rebel militias. We are then taken back through the last 10 or so years of Hetherington's life. Huffman thoughtfully weaves scenes and quotations pulled from footage, journals, and interviews with colleagues, drivers, and fixers—all the fundamental people who can often most accurately describe a photojournalist in the field, because they have no preconception of a man other than how he acts there and then. The drivers, fixers, and soldiers we are embedded with witness us naked, stripped down, waiting for battle, hungry, and tired—simply the daily monotony in a country postwar—or even killing time, waiting to get ambushed at a remote outpost in the Korengal Valley. Huffman successfully depicts these moments with great detail. Early on, Here I Am touches on one of the great questions to plague war photographers and bystanders alike: why would anyone voluntarily insert himself to the misery and trauma of war—especially when it is not his war?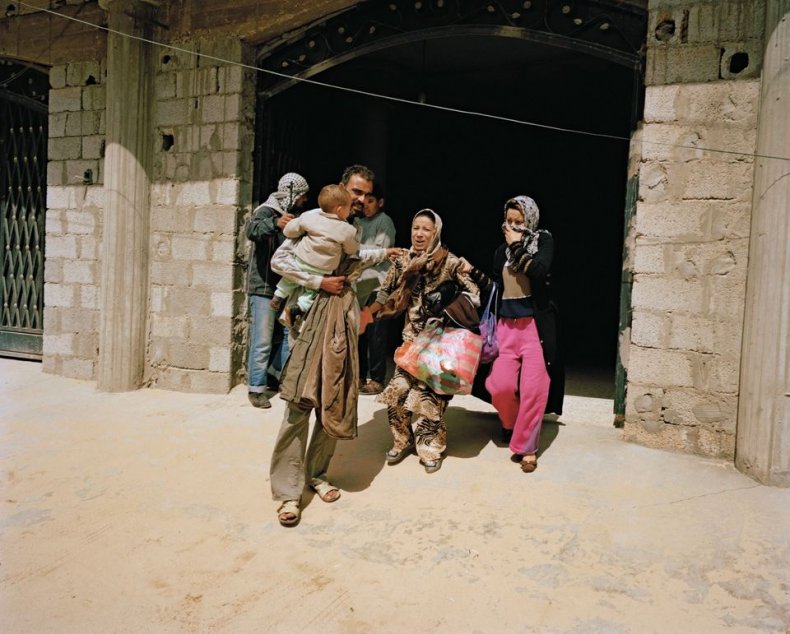 Huffman quotes legendary Liberian female rebel commander Black Diamond from Junger's footage shot the year of Hetherington's death.
"She was unsure why such a man would give up a comfortable life to put himself at risk in someone else's civil war," Huffman writes. "During his eight years as a photographer covering numerous wars, conflict zones, and other places of human disaster… Hetherington would ponder that question himself."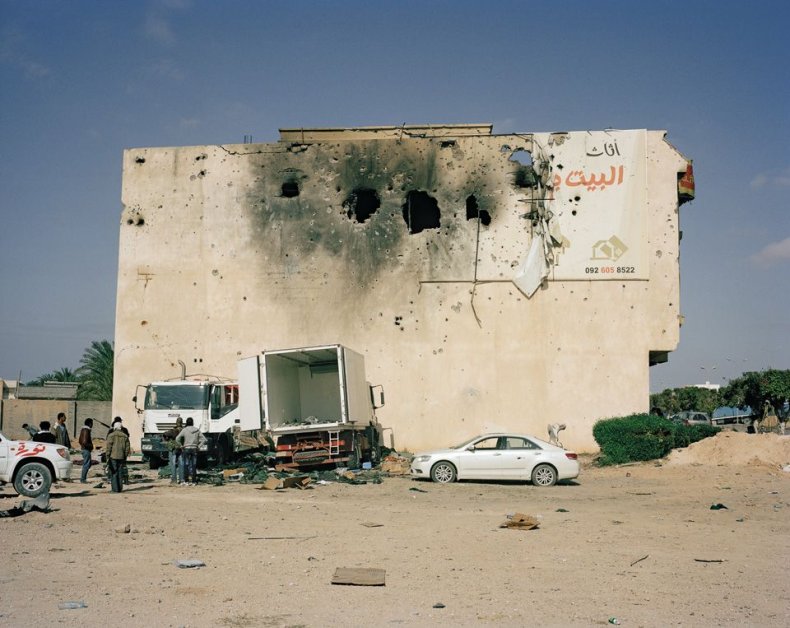 The truth is that any photographer who covers war, myself included, is often plagued with the question of why he feels compelled to keep going back. This notion of intentionally giving up comfort, familiarity, and loved ones to live amid strangers and witness hardship while risking one's life over the course of years is one of the most perplexing things for a reader to grasp when trying to understand what we do. Huffman answers that question with anecdotes, scenes from war, the exhilaration that accompanies being on the front lines of history, and quotes from so many of the people who knew Tim intimately. Tim was an intellect, but he was also a victim, like many of us who traverse the path that runs precariously close to the edge of death, of letting adrenaline take over his better judgment in those final moments in Libya. Huffman paints a picture of Hetherington as a man who was so layered in his vision as an artist, with his perpetual struggle in the limitations of still photography, and his ability to combine various visual mediums to create a body of work that offered a fresh view of man's relationship with war. All these things we've seen so often in the past, but never the way Tim saw them.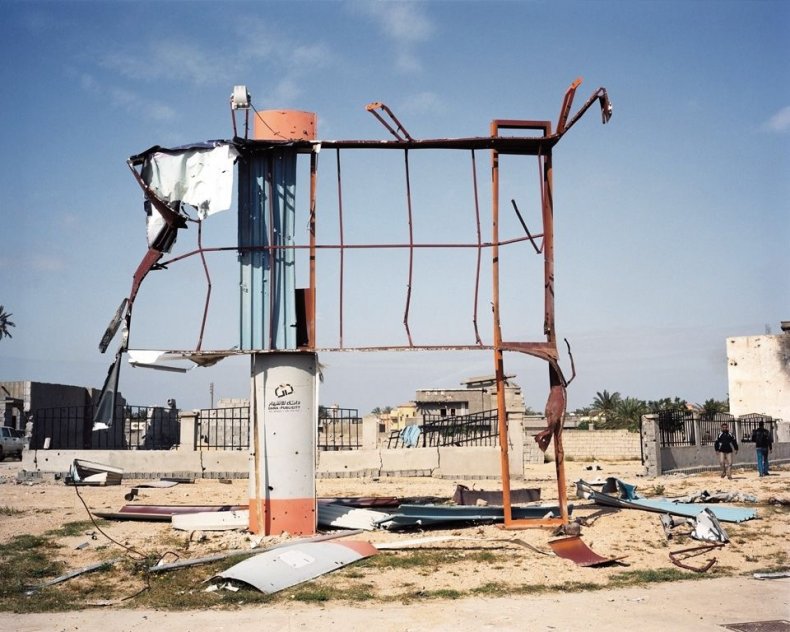 After a few years' hiatus from conflict to edit Restrepo, Hetherington returned to the field for what would be his final assignment: the uprising in Libya. In Libya, we witness the impromptu friendships that are made in the face of death; how Hetherington struggled to give his subject dignity in the most indignant, humiliating situations; the fear we carry inside; and the testosterone of battle. Through painfully candid interviews with Tim's colleagues who traveled with him and the rebels who were providing logistical support to journalists on the front lines in Misrata, we are led through the labyrinth of decisions that frontline journalists make in an attempt to always get the freshest, most striking, most comprehensive picture of a war. How long do we stay? Do we have enough good photos to pull back to safety? Do we take the road to the left or the right? Can we push a little closer? Should we listen to the advice of a colleague? Each decision dictates just a little bit whether you live or die in a war zone, where the momentum of battle often stirs up an insatiable quest for a story. There are moments in the book that reveal a side of Tim that made me cringe—primarily because they reveal a character I recognize in myself from wars past, when I knew I was testing fate perhaps just a little too much. I have strong images, but I want more. I survived the morning, so odds are I will survive the afternoon. Anyone who has covered conflict can identify with this; to an outsider, it's hard to understand and even more difficult to articulate.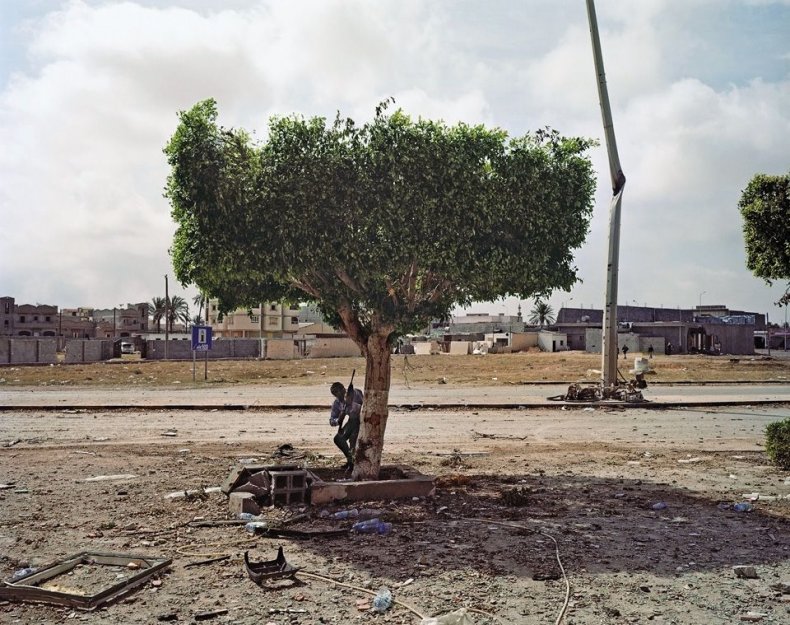 Huffman re-creates the suspense of battle, the tension between competing photographers who, by nature, are judgmental of one another's approach to depicting war; he builds detailed characters of Libyan ambulance drivers, fighters, and commanders as successfully as he depicts the contentious clique of photographers. Guy Martin, one of the photographers who was gravely injured in the blast that killed Hetherington and Hondros, never really offered his account of what happened that day until this book; nor did Katie Orlinsky, another young photographer who was left emotionally scarred and contemplating her desire to cover conflict after witnessing the deaths of her friends in Libya. They and others in this book give us an essential clarity on Tim's life—and death.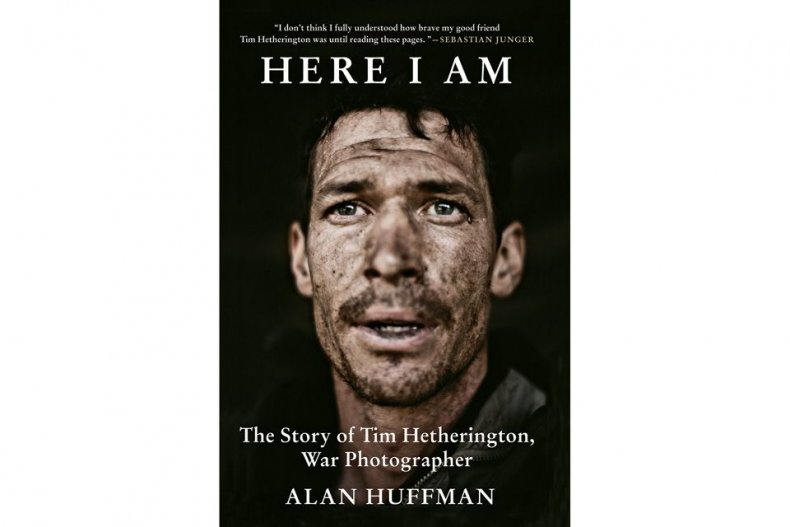 The only thing missing in Here I Am is Tim. On April 20, 2011, when the emails started rolling in with the news of the deaths of the two photographers, my heart paused for a moment. I reflexively asked myself, what the hell were they doing in Misrata?
I knew the answer, of course. But I wanted to hear their answer, too.