A Company Is Offering Your Dog Its First Job As the Chief Canine Counselor
A study app is looking to find "America's cutest, friendliest, most cuddly dog," to offer it the role as a Chief Canine Counselor.
With Photomath's latest competition, dogs can "climb up the corporate ladder," with their introduction into the field of comforting students.
Photomath is a leading education app in the U.S. which helps students with math homework and class. The app lets students scan equations before showing them a step-by-step explanation to work it out on screen.
Now, the app is looking for its very own therapy pup who is "a pro at calming anxious students," to "help students leave the tears at the table when it comes to troubling math homework and stressful studies."
According to the company, the logistics of the role will be figured out once the dog is hired and its schedule is clarified, but the idea is that the owner and dog will get to travel the country visiting different schools and universities, lending a paw to cry on to students during stressful academic periods.
Although Photomath is only hiring one dog at the moment, the team are open to building the opportunity out further if it proves successful.
The perfect canine candidate must belong to a current high school or college student, be able to sit and roll over on command, commit to at least 3.14 hours a week to comforting students and "Demonstrate understanding of student stress and providing instant cuddles."
Photomath's winning student will also receive a $5,000 scholarship applicable for a two-year or four-year accredited institution.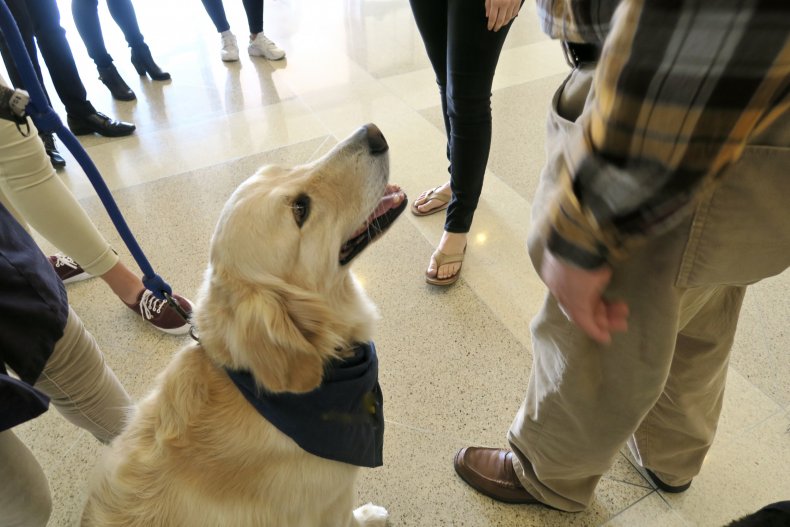 "More than a year and a half into the pandemic, we realize that many students are at a peak frustration when it comes to education," said Jennifer Lee, Chief Growth Officer at Photomath.
"Even for students who excel in math, there's lots of built up anxiety and stress that comes with learning and academic achievement.
"The goal of this exciting new position is to empower students in their math learning and comfort them in times of need. The Chief Canine Counselor will change the image of students crying by themselves at their kitchen table when equations get tough to having a supportive partner always by their side. With this position, we're also grateful we can award a deserving student $5,000 in scholarship funds to further propel their academic careers and help them achieve their long term goals."
To apply, students simply need to email their application to photomath@5wpr.com or apply online.
Applications must include two or three photos of their pup with proof of the ability to comfort students through studying or homework, a paragraph on why their dog should get the job, and a paragraph on why they deserve the scholarship.
A winning four-legged friend will be chosen on or around November 30, and student applicants must be over the age of 13 and a resident of a U.S. state.
May the best dog win.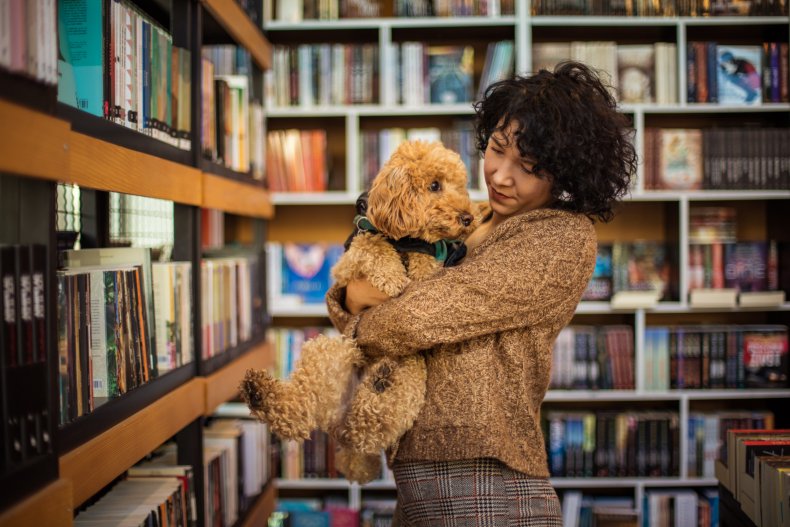 UPDATE 10/21/21 6:44 a.m. ET: This article was updated to include a picture.