Photos: Above the Clouds at the World Air Games in Dubai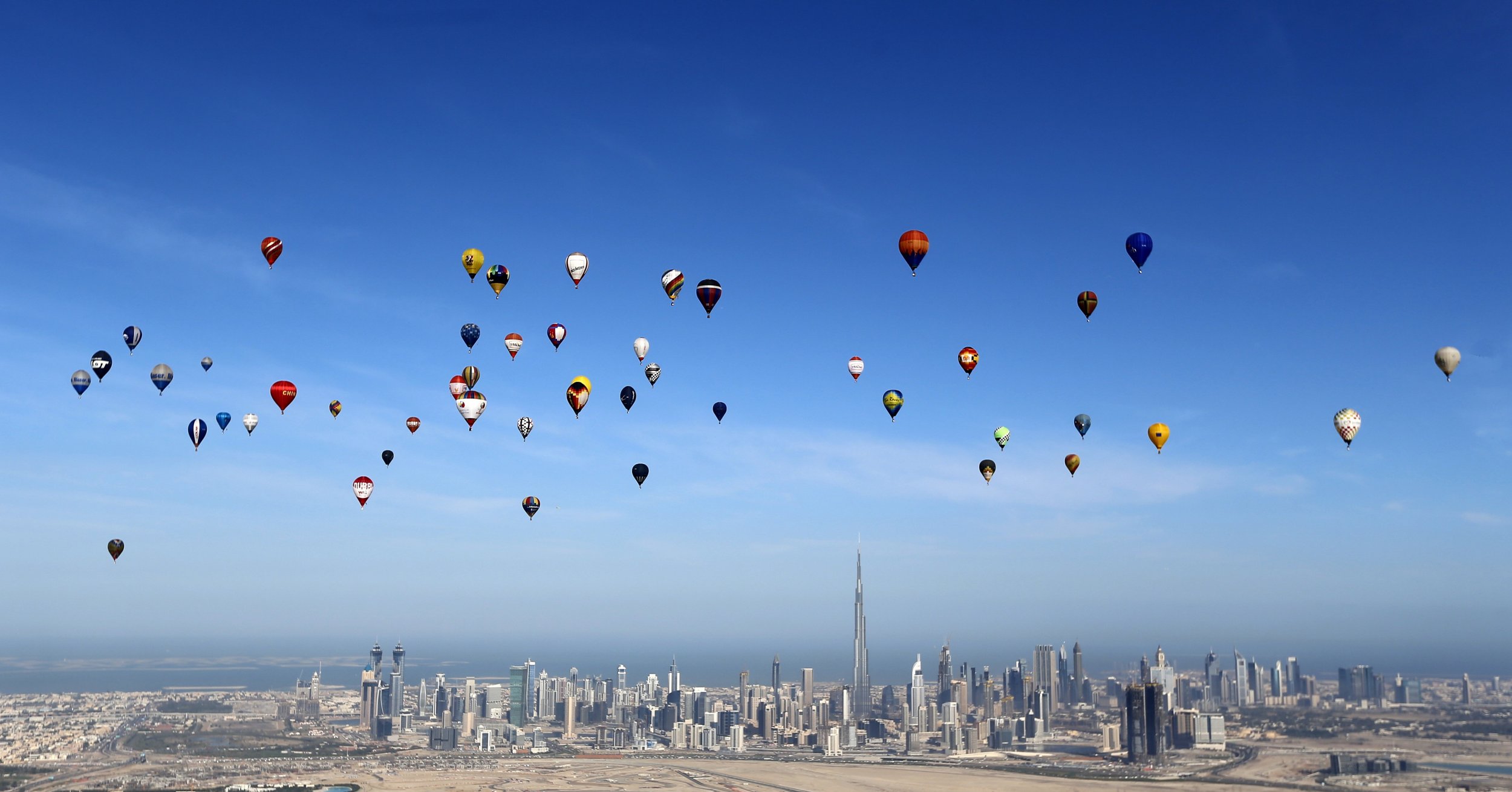 The World Air Games wrapped up on Saturday in Dubai after 12 days of festivities high above the clouds.
Organized by the Fédération Aéronautique Internationale, the games are described as "the premier international multi-discipline air sports event fielding the world's top Air Sports athletes." They are held every four years, an air-Olympics of sorts where athletes win gold, silver and bronze medals and promote their sport.
The games include aerobatics, aeromodeling, aerostats (also known as hot air ballooning), amateur built and experimental aircrafts, general aviation, gliding, microlights (which include gyrocopters), parachuting, paragliding, rotorcrafts, parameter, a medical symposium that focuses on air sports medicine and a contest for artists under the age of 17 to create a poster representing the games.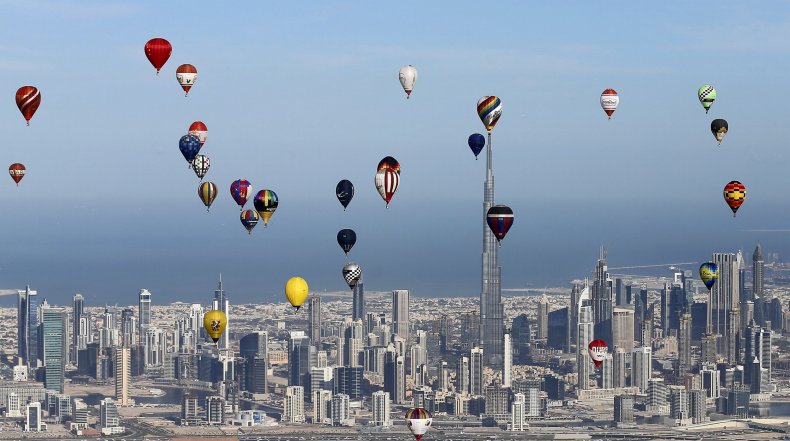 The aerostat competition is particularly mesmerizing, with hot air balloons filling the sky above Dubai. Hot air ships were put on display from December 1st to the 5th and the traditional balloons were up from the 6th to the 11th.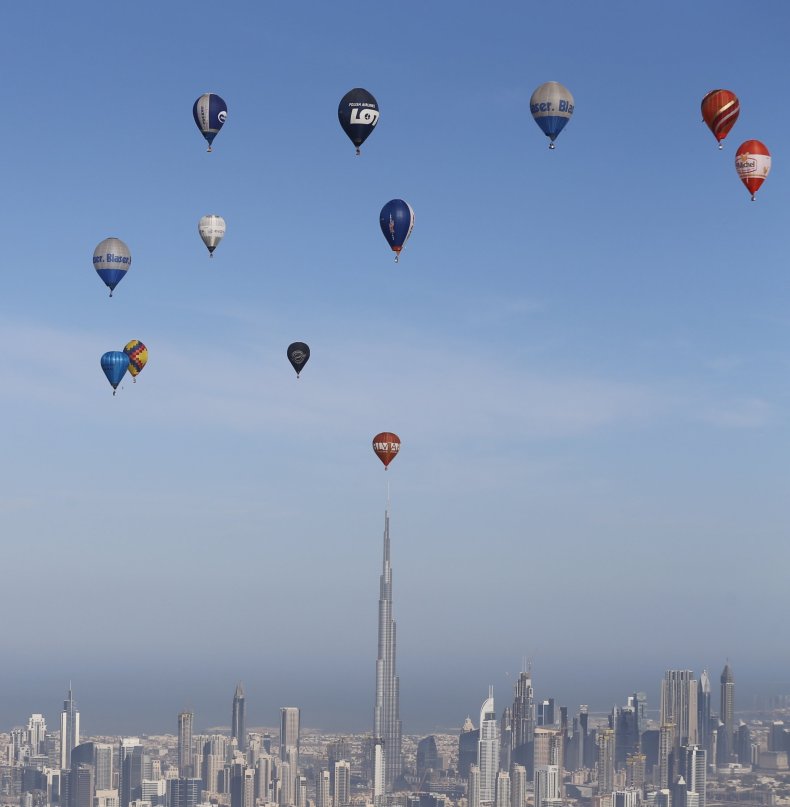 Skydiving took on a number of forms at the airshow, with professional athletes arranging themselves in unusual formations after jumping out of aircraft:
Canon collected some of the greatest hits from the air show:
One air show athlete was injured earlier this week when a gyrocopter crashed during the games: A copter manned by Arend van Randen, an athlete from the Netherlands, went into the water at the Skydive Dubai Palm Dropzone, organizers said in a statement.
Van Randen was taken to a local hospital, where he is in stable condition. Air show organizers and Sheikh Hamdan Bin Mohammed Bin Rashed Al Maktoum offered well wishes to van Randen. It remains unknown what, exactly, caused his gyrocopter to crash.