Photos: The Agony and the Ecstasy of the 88th Annual Scripps Spelling Bee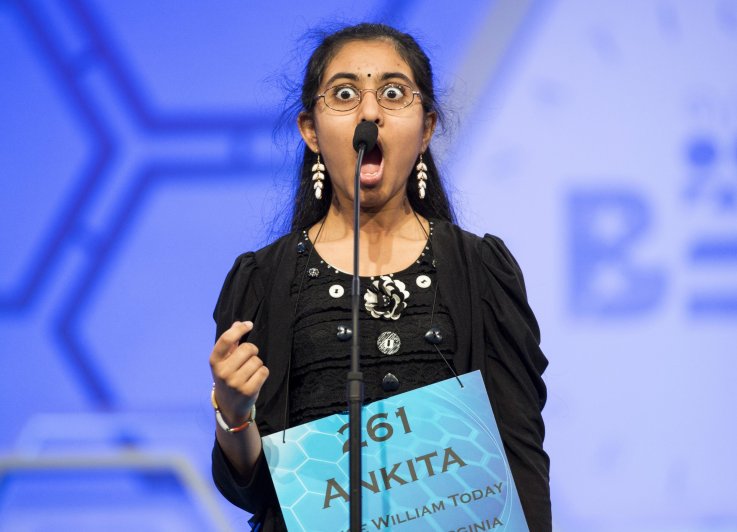 Vanya Shivashankar and Gokul Venkatachalam were crowned spelling champions on Thursday night. The duo tied in the Scripps National Spelling Bee, marking the second tie in a row for the competition. Prior to 2014's spelling bee, there had not been a tie in over 50 years.
Though Shivashankar and Venkatachalam get to celebrate their $30,000 winnings and trophies, many competitors sadly left the stage after mispelling obscure words. The Scripps National Spelling Bee dictionary contains over 400,000 words, many of them complex. Shivashankar, 13, was given scherenschnitte as her final word. Venkatachalam, 14, who came in third in the 2014 spelling bee, was given nunatak.