In photos, America's Most Beautiful Parks
America's 63 National Parks boast some of the planet's most beautiful reserves, allowing visitors to recharge and reconnect with nature.
President Woodrow Wilson created the National Parks on August 25, 1916, in a bid to protect some of the most remarkable wild spaces, to be "used and preserved for the benefit of mankind", although the program actually began decades before.
And with a land as vast as the U.S., it should come as no surprise at just how diverse its National Parks are.
We present a selection of America's most photogenic National Parks, from Arcadia to Zion.
Yosemite National Park, California
Arguably the most iconic of them all, Yosemite National Park features some awe-inspiring sights.
Yosemite is home to the 3,000ft El Capitan monolith that is most likely the world's most famous granite rock of them all.
There is also the famed formation known as Half Dome, the stupefying scenic overlook Glacier Point and North America's tallest waterfall, Bridalveil Fall.
And then there is Tunnel View, the perfect vantage point from where visitors can view most of Yosemite National Park's highlights all at once.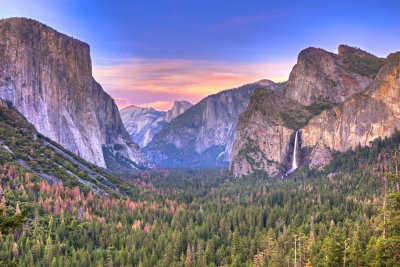 Yellowstone National Park
Native Americans lived in the region for tens of thousands of years before pioneers announced Yellowstone as the world's first National Park in 1872.
The mammoth Yellowstone stretches across the states of Wyoming, Montana and Idaho and possesses unrivalled geological features.
With its position perched above a dormant supervolcano, Yellowstone contains the world's largest concentration of thermal features.
These range from bubbling mud pots to garishly-coloured thermal pools – in addition to more than half of the world's geysers.
And visitors to the picture-perfect Yellowstone also have an opportunity of spotting wolves, moose and even both black and grizzly bears.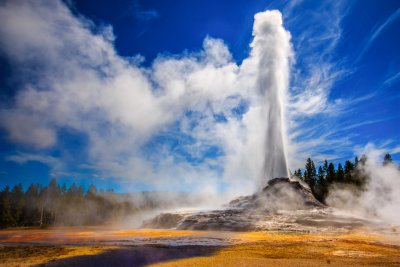 Grand Canyon National Park, Arizona
The Grand Canyon surely lies near the top of every American's bucket list, a claim supported by its roughly six million visitors in 2019 alone.
The popular National Park's primary attraction is, of course, its vast canyon, with its spell-binding blend of red, yellow and orange sedimentary rocks.
And what helps the Grand Canyon stand out from the competion is the sheer sense of scale, with the Arizona landmark stretching 18 miles (29km) across, 277 miles (446km) in length and a precipitous one mile (1.6km) plunge.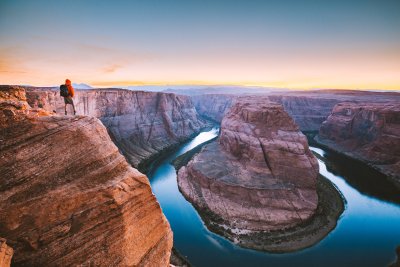 Death Valley National Park
Despite its unpromising name, Death Valley is another beautiful National Park.
Sitting 282ft below sea level, the eerie area straddling California and Nevada is actually the lowest point in the western hemisphere.
But the desert floor's barren beauty is far from Death Valley's only attraction.
The spring seasons witness stunning explosions of wildflowers, while Death Valley's remoteness all but guarantees supreme star-gazing opportunities.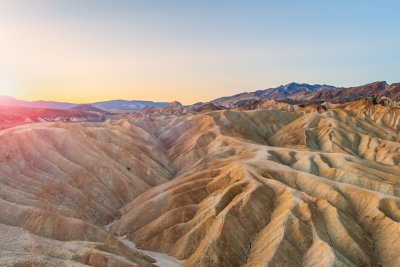 Rocky Mountain National Park, Colorado
The Rocky Mountain National Park is recognised as a firm favourite for hikers, who come to conquer Colorado's lofty heights.
The most ambitious visitors like to tackle Rocky Mountain's 14,000 ft Longs Peak.
The effort is well worth the effort, with new arrivals welcomed by epic views from the Rocky Mountain National Park's summit.
This vista includes some of the area's 150 lapis-blue lakes, far-away forests and the 60 snow-topped mountains sitting in the distance.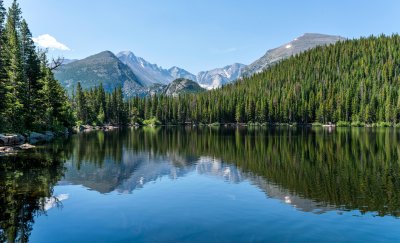 Arches National Park, Utah
Utah's Arches National Park unsurprisingly earned its name from its unusual concentration of naturally-formed rock arches.
There are believed to be more than 2,000 arches in this National Park, each of which required millions of years to form.
The most popular with tourists in this 120-square-mile park is Delicate Arch, although visitors are in reality spoiled for choice for framing a snap.
But the beautiful other-worldly landscape of Arches National Park offers more than just photo opportunities, as there is also an array of tricky hiking trails to tackle, such as the Devil's Garden.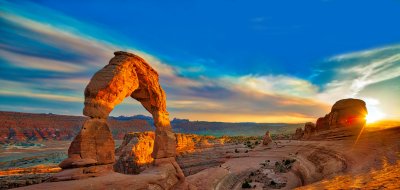 Joshua Tree National Park, California
Joshua Tree is a rock and scrub-strewn pristine wilderness stretching across both the Mojave and Colorado deserts.
Although the California National Park is perhaps best-known for its namesake plant, the gnarled and beautifully-contorted Joshua Tree, the area has much more to offer.
Joshua Tree National Park is also a firm favourite with hikers, rock climbers and stargazers.
And the arid desert also provides the perfect conditions for preserving the Joshua Tree National Park's 501 archaeological sites.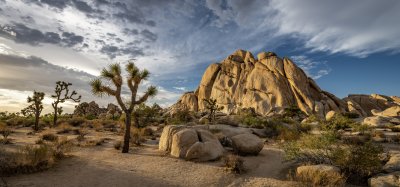 Olympic National Park, Washington
The Olympic National Park's enduring popularity is perhaps best explained by its biodiversity.
Spread over more than one million acres, Washington State's Olympic National Park actually encompasses three attractive ecosystems.
The best way to take-in the stunning scenery is via one of America's most enjoyable hiking trails, which wind their way through rainforests, beaches and glaciers.
The Olympic National Park's Hoh Rainforest is the only one in the contiguous US, while the area also offers the chance to try-out tidepooling at Kalaloch's Beach, while visitors in the winter months can also pound the pistes at Hurricane Ridge.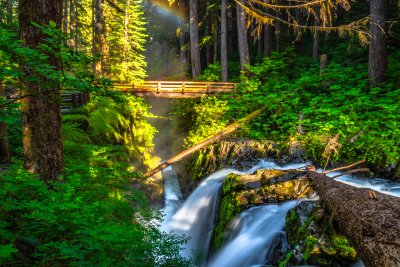 Acadia National Park, Maine
Maine's Acadia National Park is an attractive combination of coastline, granite peaks, woodland and lakes.
But Acadia's greatest attraction is arguably the alluring expanse of yellow sand with crystal-clear water, known as Sand Beach.
Acadia National Park also includes Mount Desert Island, the largest island off the coast of Maine.
The area is well-known for Cadillac Mountain, believed to be the first place in America struck by the rising Sun every morning.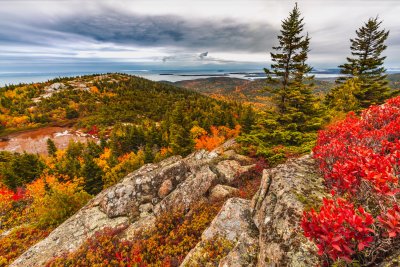 Bryce Canyon National Park, Utah
Utah's Bryce Canyon National Park frequently features prominently in polls listing America's most beautiful areas.
Bryce Canyon boasts a stunning collection of naturally-formed amphitheatres and spire-shaped features, called hoodoos.
These rocky shards, also dubbed fairy chimneys, are almost-certainly some of the most bizarre geological features visitors to this National Park will ever encounter.
But this alien landscape is not the only draw, with Bryce Canyon also offering out-of-this-world views of the cosmos.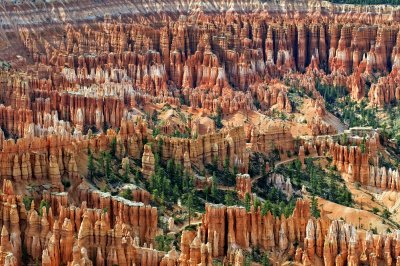 Zion National Park, Utah
Despite its inaccessibility, Zion National Park remains one of America's popular destinations for taking-in the wonders of nature.
With its warren of rusty-red canyons, mountains and monoliths, Zion National Park in Utah is a major rock-climbing and hiking destination.
At the National Park's heart lies Zion Canyon, a spectacular gorge that dramatically plunges 800m, making it a popular place to pull out your camera.