Photos: America's Stars and Stripes Raised in Cuba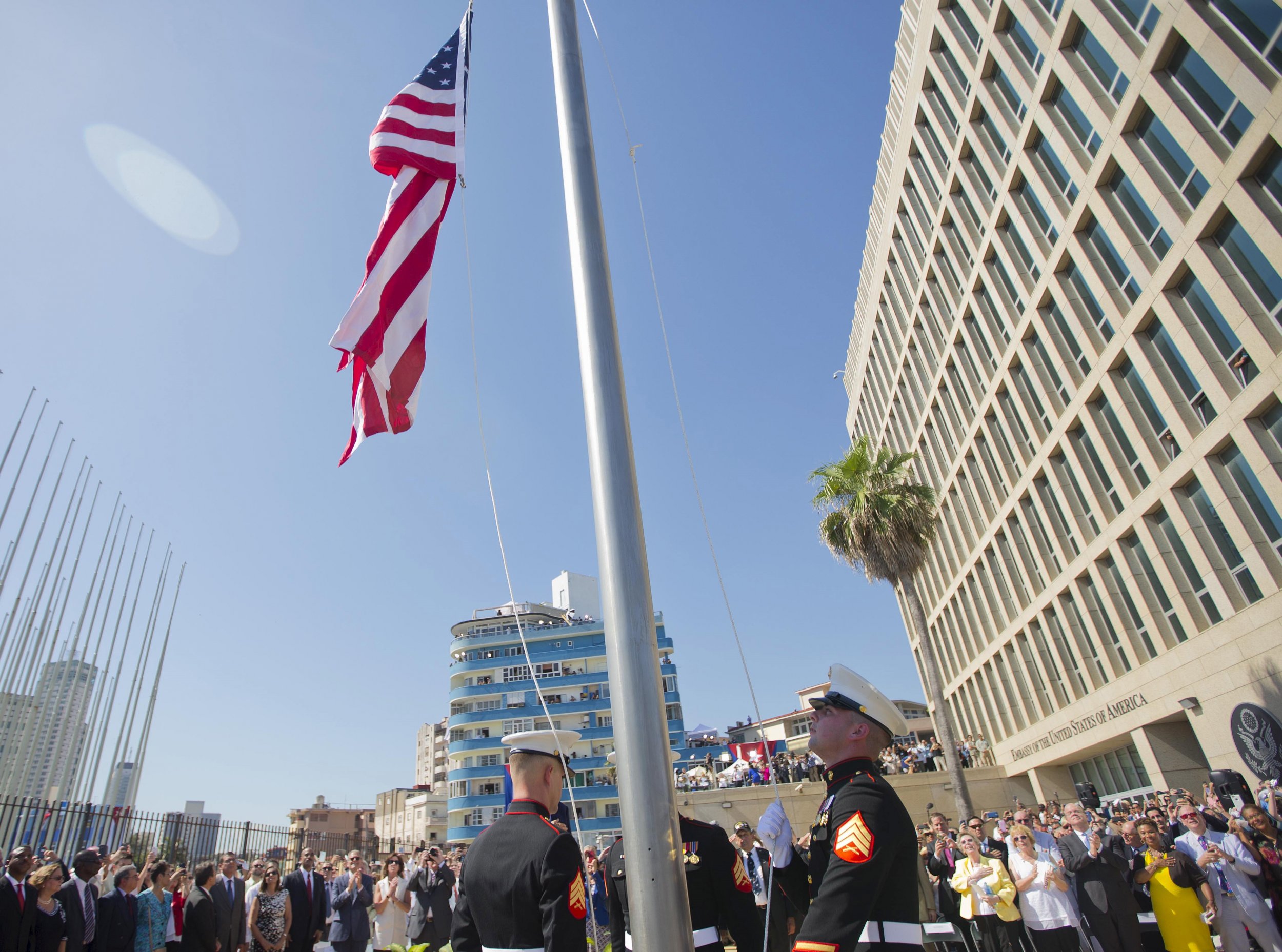 Three U.S. Marines raised the American flag in Cuba on Friday, marking an important step toward the end of more than five decades of Cold War-era hostility between the two nations.
Secretary of State John Kerry flew to the Communist island nation to address a crowd gathered outside of the U.S. Embassy. He stood nearby as the Marines prepared the flag to the tune of "The Star-Spangled Banner."
Friday was "a day for pushing aside old barriers and exploring new possibilities," Kerry said. He applauded President Barack Obama and Cuban President Raúl Castro for bringing the countries together.
"We are each confident in our intentions, in the contacts we have made and the friendships we have begun to forge," Kerry said.