Photos: Oil-Covered Animals Turn Up on Beaches After California Spill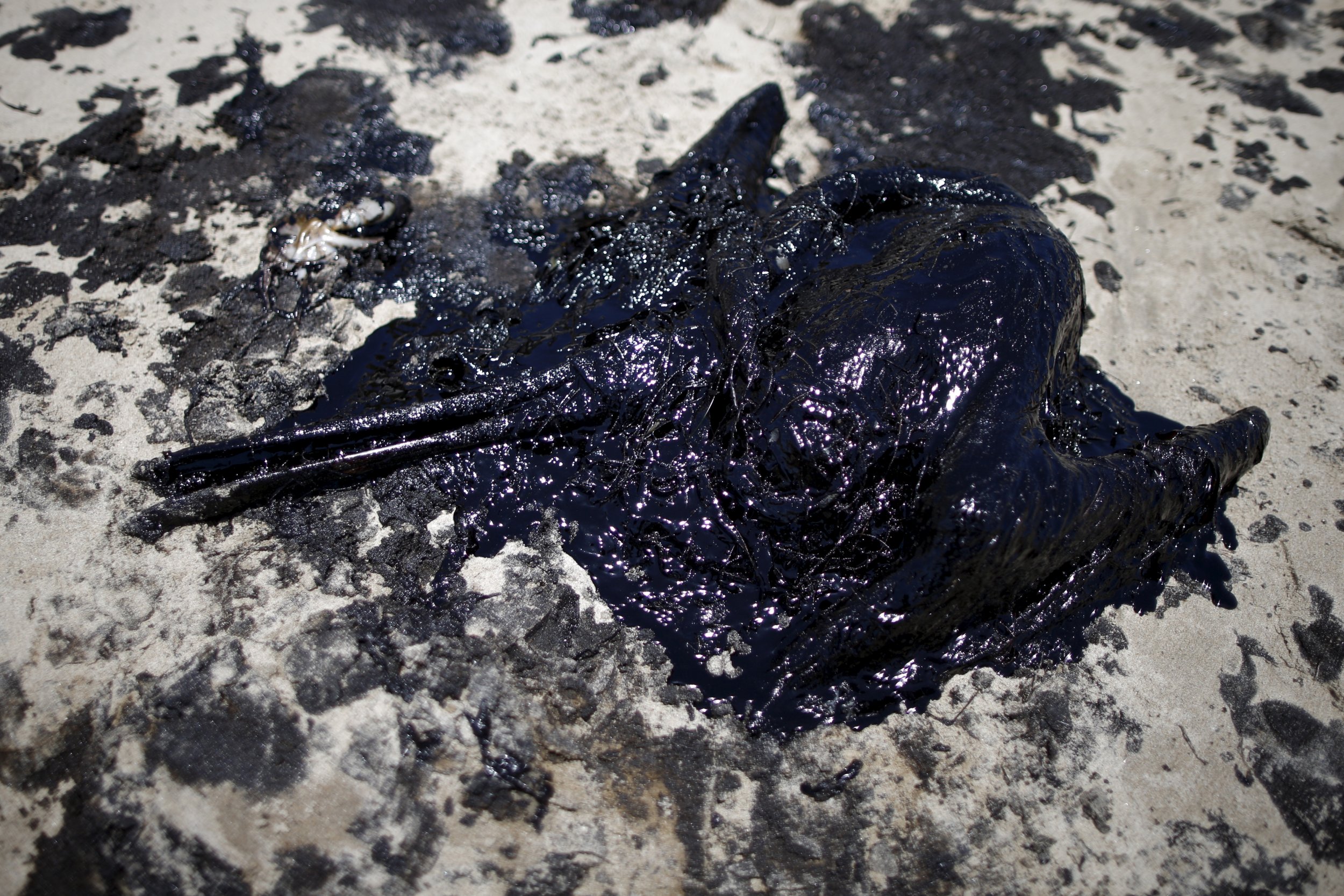 Within one day of Tuesday's spill officially being capped, the volume of crude oil estimated to have gushed into the waters off Santa Barbara County, California, from a broken pipeline has risen to nearly five times the original estimate. Plains All American Pipeline, the company that owns the pipeline, now says 105,000 gallons of crude may have been spilled, compared with the 21,000-gallon estimate it cited the day before.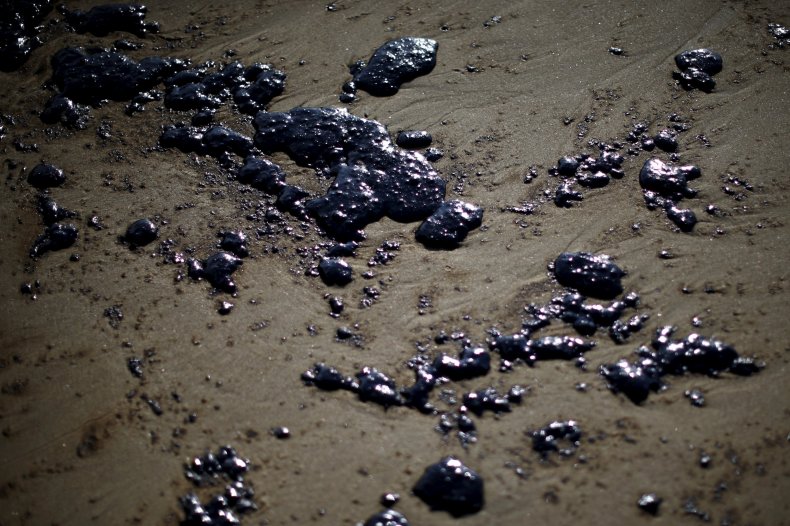 Almost 300 people and 18 vessels were participating in the cleanup on Thursday, according to California's Office of Spill Prevention and Response (OSPR). Crews have reportedly skimmed more than 7,700 gallons of oily water from the roughly nine miles of beach affected, the Los Angeles Times reports.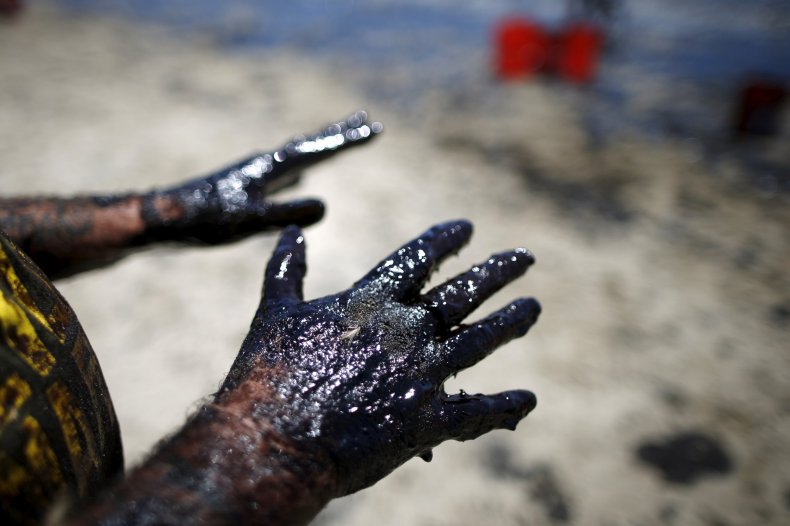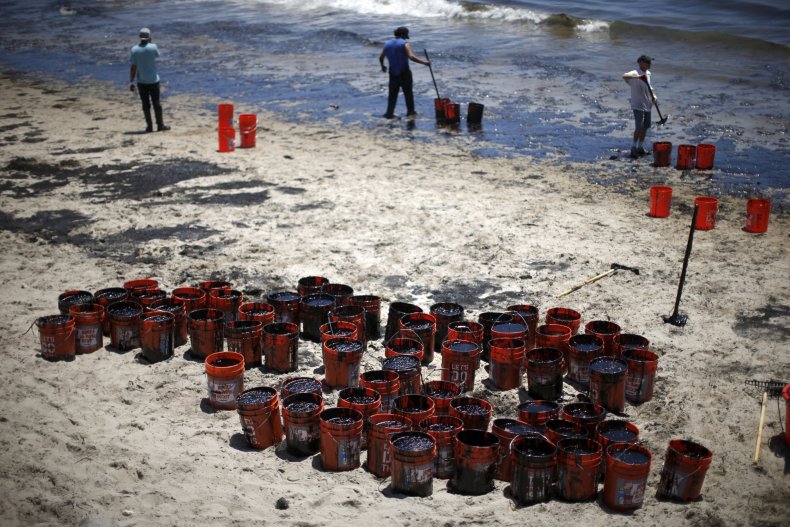 Wildlife is already turning up heavily oiled on the beaches. The constituents in petroleum oil are toxic, making it a direct threat to any living creature that comes in contact with it. That toxicity can be manifest in numerous ways. For example, a study released Wednesday showed that the 2010 oil spill in the Gulf of Mexico contributed to the biggest die-off of bottlenose dolphins in the area ever seen. Inhaling the oil was linked to lung lesions in the dead dolphins, as well as a variety of other disorders.
"Oiling" of birds' feathers or mammals' fur is also a major threat. When birds become covered in oil, it impairs the natural waterproofing of their feathers, exposing the birds' skin to extreme temperatures, which can lead to death by overheating or cooling. Birds will also instinctively preen to attempt to remove the oil, causing them to ingest the toxins and, in some cases, to abandon all other life-sustaining activities, like eating, according to the organization International Bird Rescue.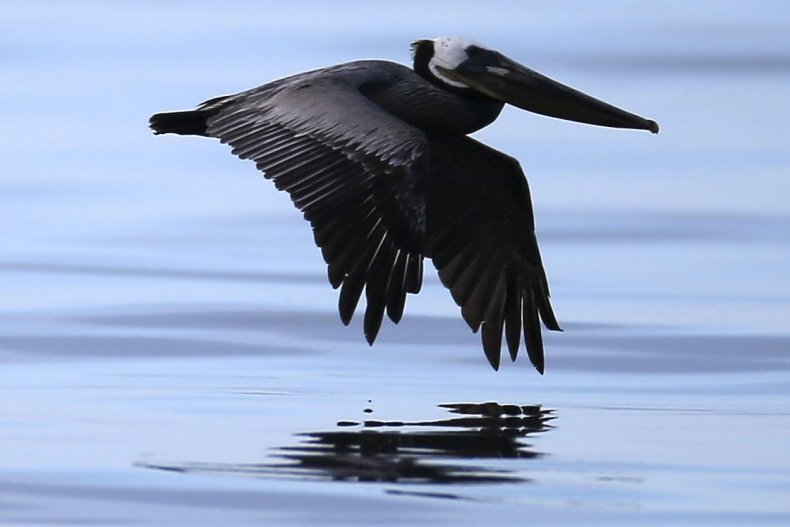 The Associated Press reported that at least two oiled pelicans have been found dead and that biologists were out hand-counting dead fish and crustaceans along the beaches. Several images from Reuters show dead lobsters, shrimp and octopuses covered in oil.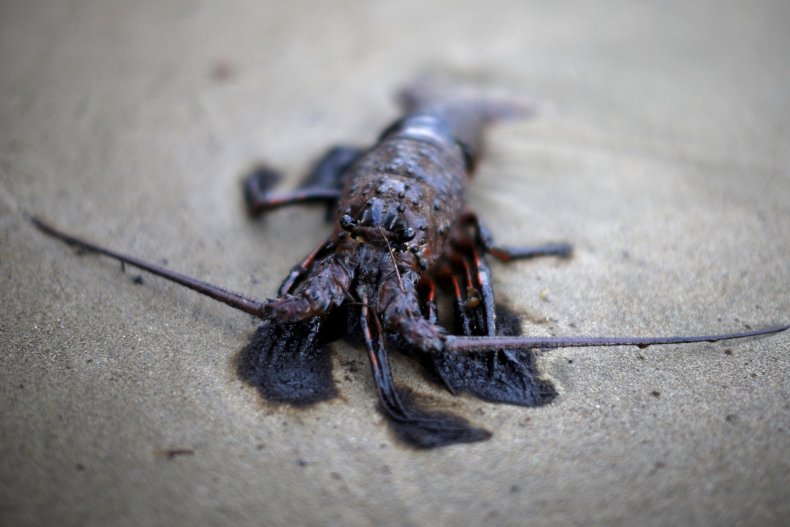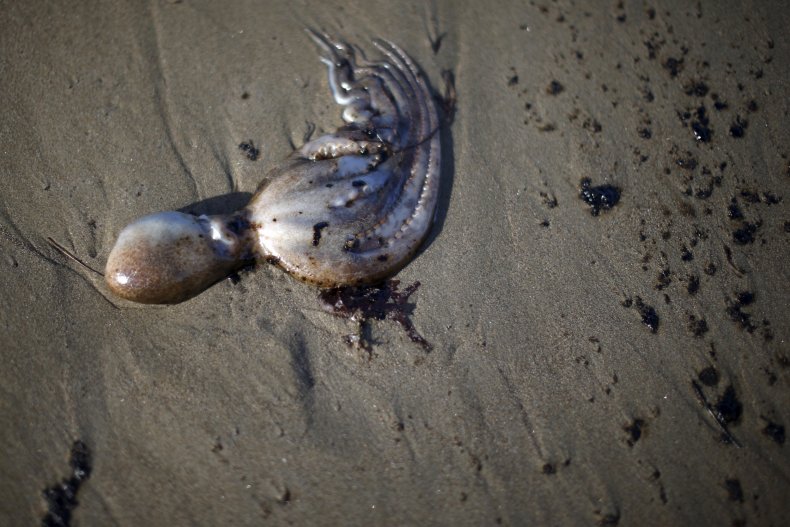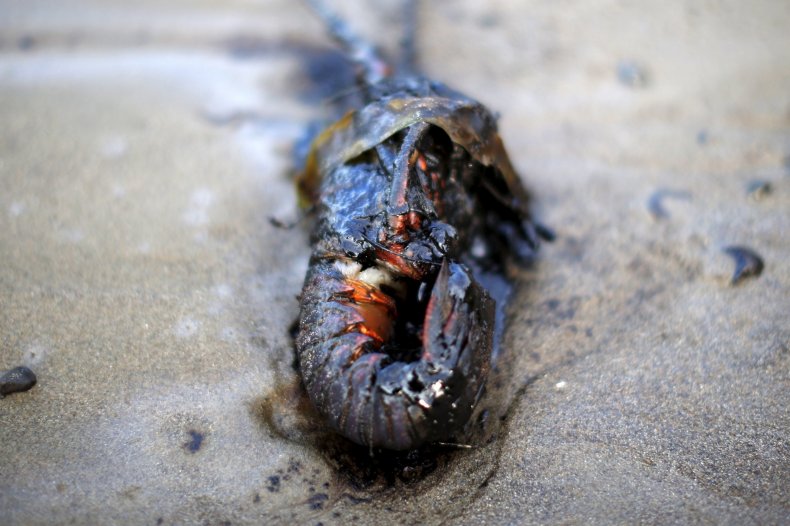 OSPR announced on Facebook Wednesday that its teams have captured and moved at least five pelicans to rehabilitation centers.
According to an LA Times analysis of federal records, Plains All American Pipeline has accrued 175 safety and maintenance infractions on its more than 18,000 miles of pipe across several states. That puts its rate of incidents at more than three times the national average, the LA Times reports, with only four other companies operating in the U.S. (out of more than 1,700) having more infractions than Plains.
There is still no estimate on the cost of the cleanup or how long it will take, according to the AP.