Photos: Annual No Pants Subway Ride Gets Giggles Across the Globe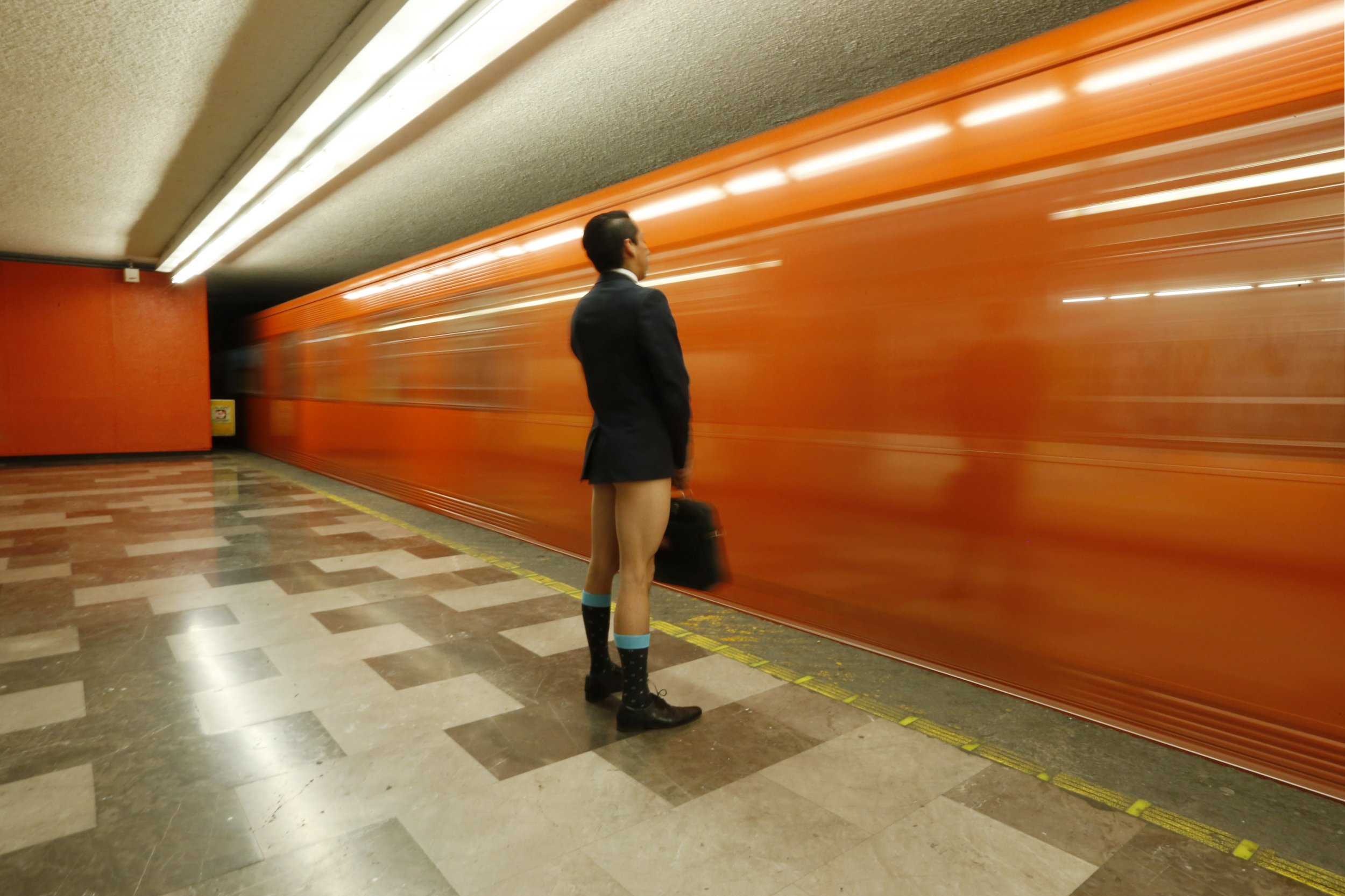 Public transit passengers in major U.S. cities and around their world left their pants at home Sunday, or at least stashed them in their bags, as they participated in the 14th annual No Pants Subway Ride. The prank, which began as a New York City stunt in 2002, has spread internationally, with more straphangers flaunting their drawers each year.
"I do remember that first year. It was a cold day, probably in the 20s, and I took my pants off first," recalls Charlie Todd, founder of the New York City-based "prank collective" Improv Everywhere, in a video about the inaugural No Pants Subway Ride in 2002.
"The idea was just very simple: What would happen if, in the middle of January, a guy got onto a subway car in his underwear but was also wearing a winter coat, scarf, gloves, hat? And wouldn't it be even more insane if at the second stop a new person got on in their underwear?"
Todd had formed the group the year before the first No Pants ride to cause "scenes of chaos and joy in public places." Improv Everywhere has since carried out dozens of "missions" with thousands of "undercover agents," including epic Christmas caroling, a series called Movies in Real Life (including episodes on Harry Potter, The Matrix and Jurassic Park), and another annual event, called Black Tie Beach. Todd's group is the subject of the 2013 documentary We Cause Scenes.
The No Pants prank has gathered steam over the years. Seven participants became 30 in the second year—causing the train's conductor to announce at the time that "the train is not a playground"—and grew to 150 by 2006, when police broke up the party. The train was taken out of service, and eight underwear-clad riders were arrested. A judge later dropped the charges.
The following year, officers arrived at Improv Everywhere's meeting place, but "they informed us they were only there to make sure everyone had a good time," according to the group's website.
The event made its way outside the U.S. in 2008, and by 2014 tens of thousands of commuters were riding pants-less in more than 60 cities around the world.
Improv Everywhere published a video Monday with highlights from the 2015 No Pants Subway Ride:
Riders were caught with their pants down Sunday in cities around the world: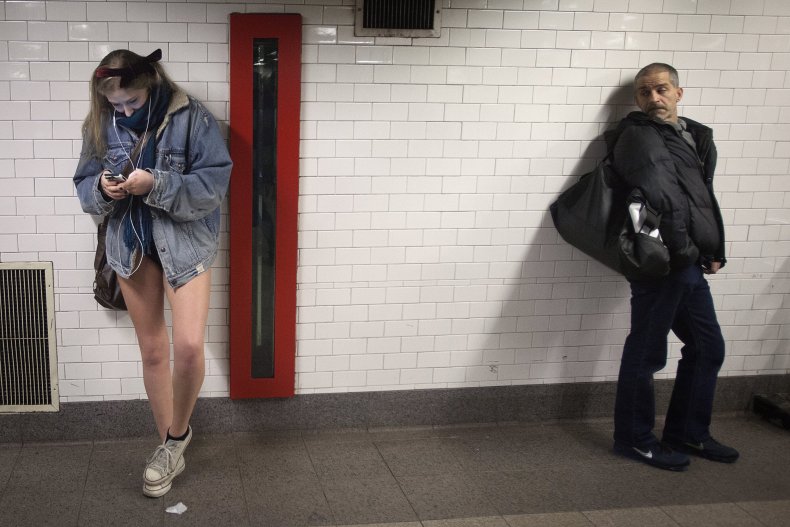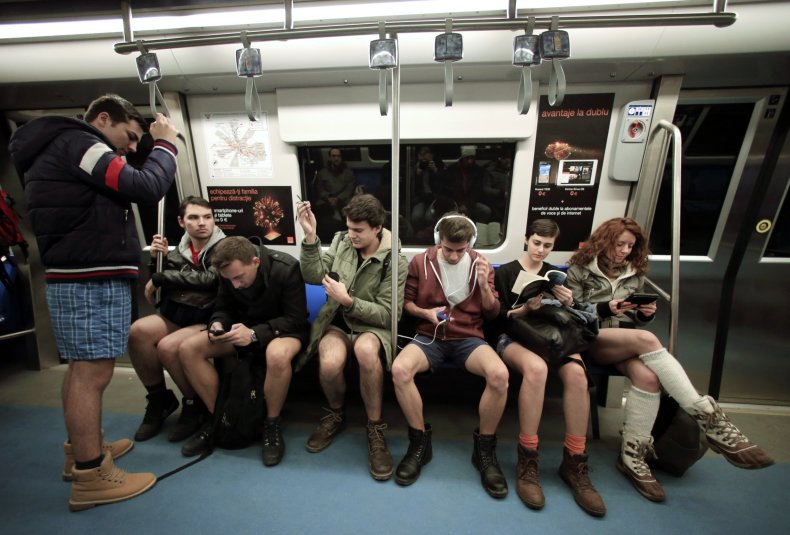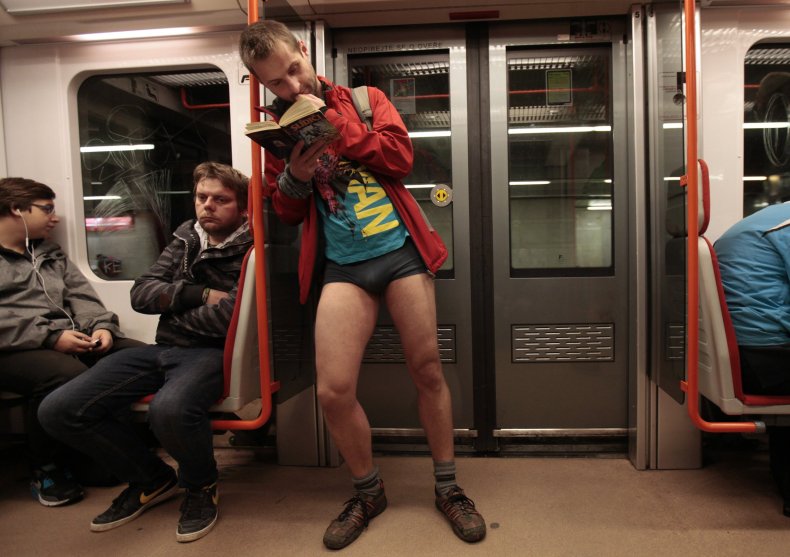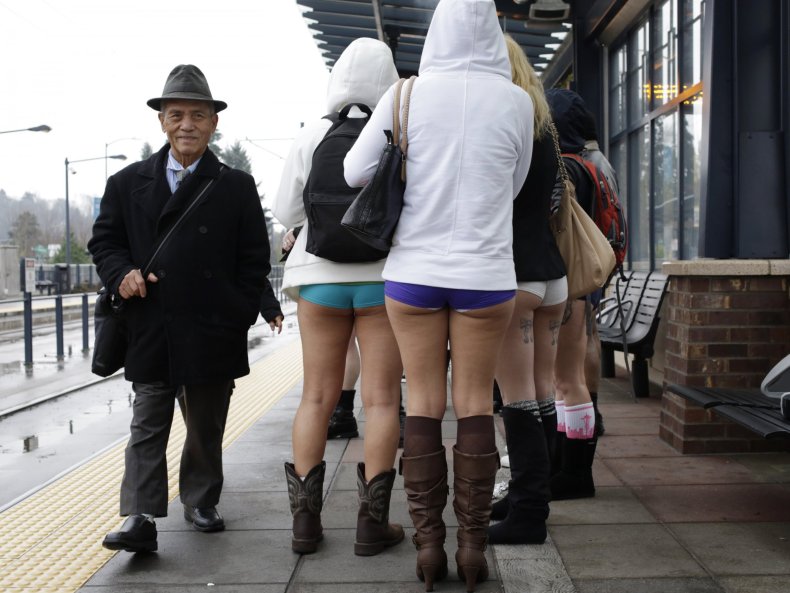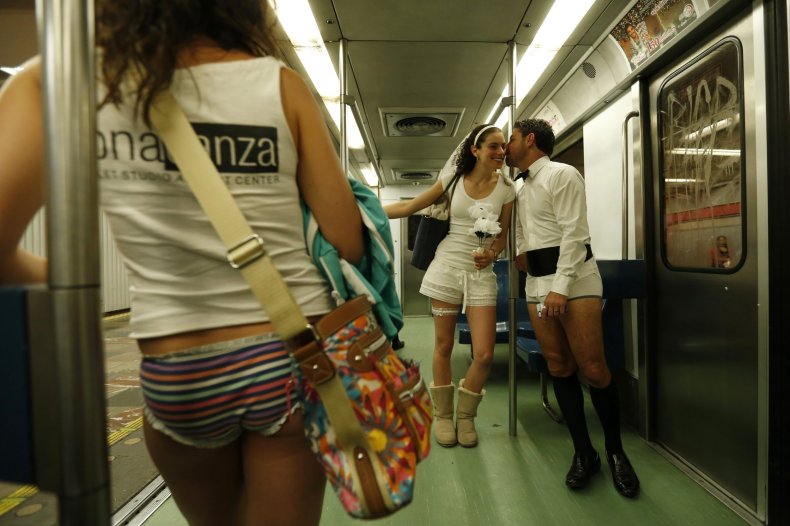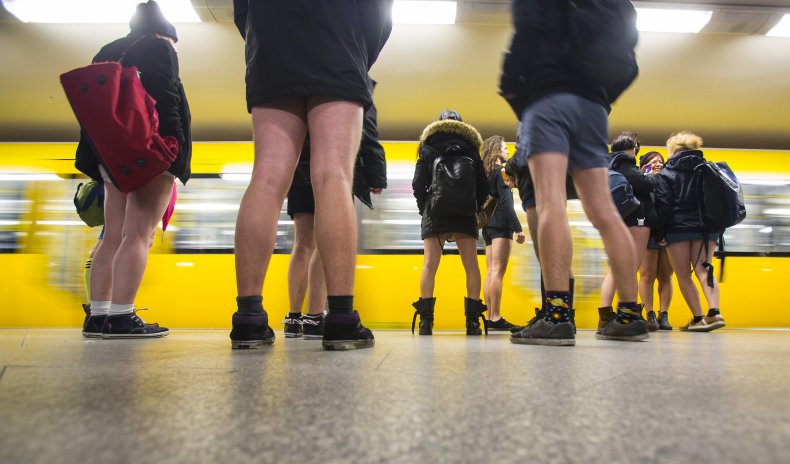 The group has compiled videos from the annual event on a YouTube playlist: