Photos: Apartment Building Collapses After Explosion in New York City's East Village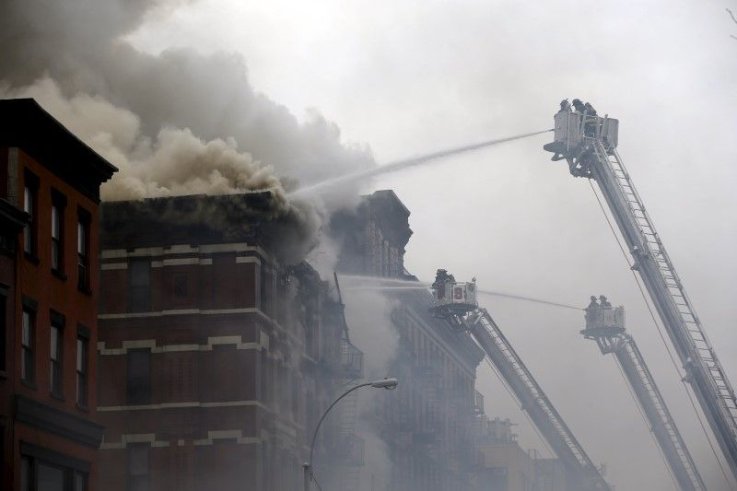 A building collapsed after an explosion in New York City's East Village on Thursday afternoon. Twenty foot flames were seen on top of the building after the explosion, which is thought to be linked to a gas line issue, according to Mayor Bill de Blasio.
"I heard the shake. I smelled the smoke by the time I walked into the hall," Jesse Zeigler, 34, who lives nearby, told Newsweek.
Emergency responders arrived at the building to begin fighting the blaze and rescued the injured, a total of twelve people thus far. Neighboring tenants were evacuated from their homes for their safety. A fire of this nature can take several days to extinguish, according to a former deputy fire chief. Over a hundred firefighters are on the scene to fight the seven alarm fire, as well as dozens of police officers who have blocked off the area.