Photos: Backstage at New York Fashion Week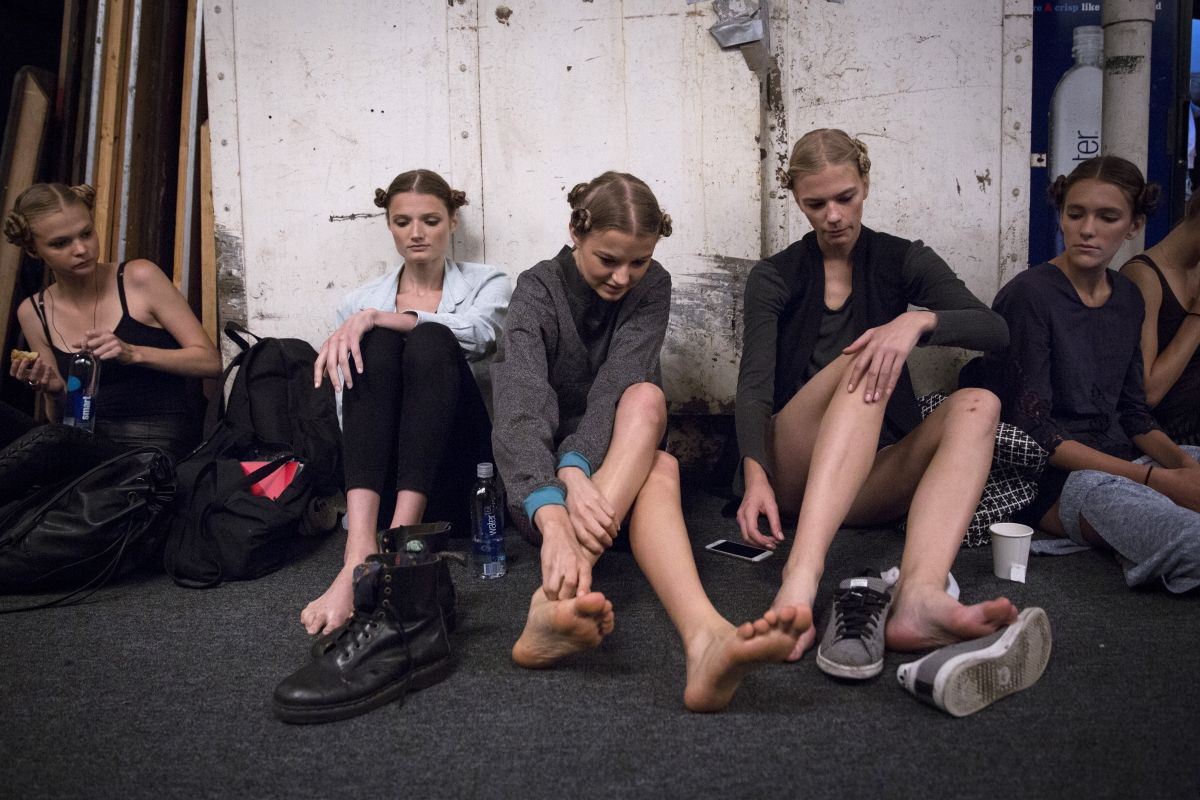 New York Fashion Week—one of four major fashion weeks—began on September 10 and will feature the upcoming spring 2016 collections of the world's biggest designers in almost 100 shows at two venues in New York City.
Hosted by Mercedes-Benz, the showcase has so far featured collections by top designers like New York-based Betsey Johnson, winner of the Timeless Talent Award, awarded in 1999 for her recognized influence on fashion, and Derek Lam, whose work has previously been exhibited at the Museum at Fashion Institute of Technology, the Kennedy Center and the Victoria Albert Museum.
Shedding light on models with disabilities, this year's catwalk will include figures such as Rebekah Marine, who was born without a right forearm and now wears an i-limb Quantum, one of the most advanced prosthetic hands in the world, as well as Madeline Stuart, an Australian model diagnosed with Down Syndrome. Stuart, who debuted in FTL Moda's show on Sunday evening, is the second woman with Down Syndrome to walk the catwalk after Jamie Brewer, Netflix's American Horror Story actress, who walked for designer Carrie Hammer last February.
Still to appear this week are collections by well-known designers Tommy Hilfiger, Calvin Klein, DKNY and Michael Kors before the event ends September 17.
Here's a look at some of the preparations behind the scenes.