Photos: Banksy's Dismaland Revealed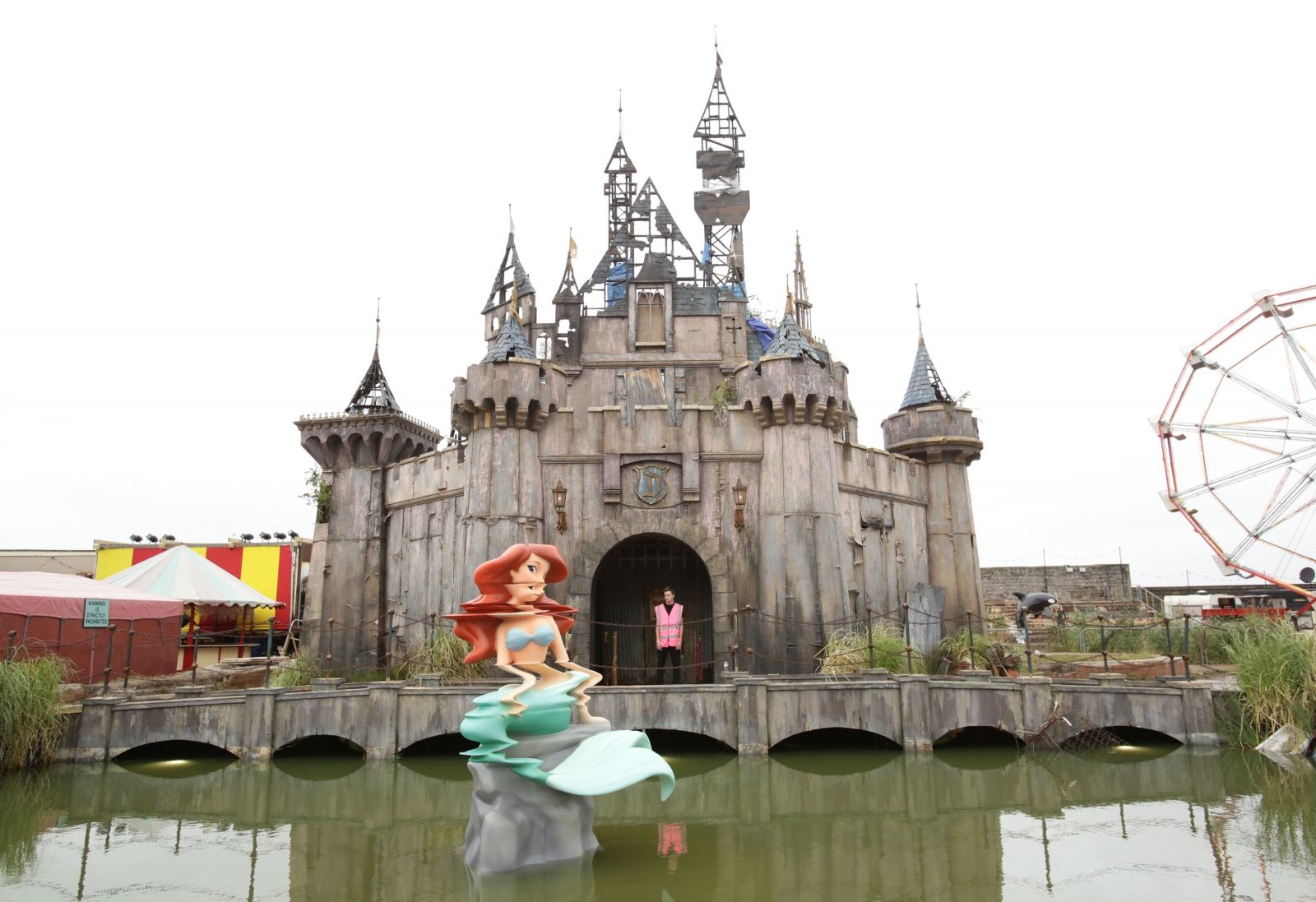 Dismaland is street artist Banksy's latest exhibition in Weston-super-Mare. The art show is a sinister version of the Disneyland theme park, built on a 2.5-acre seafront site. It features politically charged works with a twist of dark humour and a decrepit fairytale castle.
Alongside original work from Banksy, the show will also feature pieces from Damien Hirst, Barry Reigate, Jenny Holzer and Jessica Harrison among others.
Banksy describes the exhibition as a "family theme park unsuitable for small children."