Photos: Devastation and Turmoil in Nice, France, After Bastille Day Truck Attack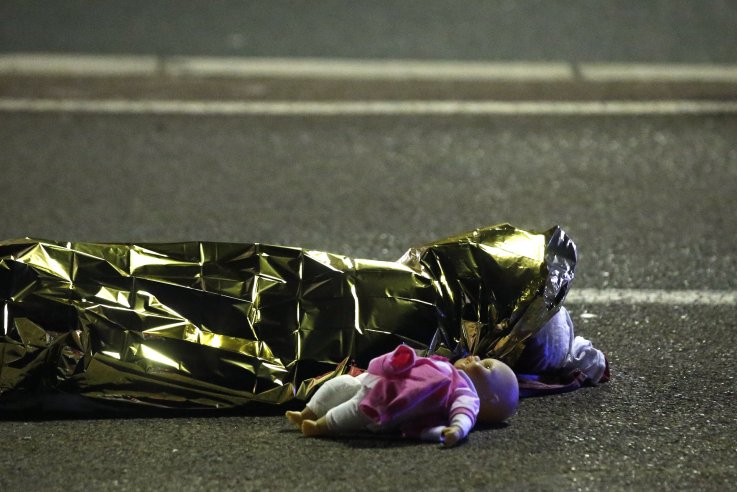 France has barely had a chance to recover from both a massacre at the office of Charlie Hebdo, a satirical magazine, in January 2015 and the several coordinated attacks in Paris last November. Now at least 84 are dead after a truck crashed into a Bastille Day celebration in Nice, another attack on the country that French President François Hollande said was of "an undeniable terrorist nature."
According to the Paris prosecutor, 202 people were wounded in the Nice truck attack, with 25 on life support and 52 in critical condition. The driver, who a police source said was of French-Tunisian heritage, plowed through the revelers for 1.2 miles before police shot and killed him.
The attack took place as a fireworks display was marking the end of Bastille Day around 11 p.m. local time.
Hollande has decided to extend the country's state of emergency, in place since the November attacks, by another three months. "All of France is under the threat of Islamic terrorism," Hollande said.
As the country mourns, international condemnation has been swift. Newly chosen U.K. Prime Minister Theresa May issued a statement Friday morning, saying that "our hearts go out to the French people" and pledging to use diplomatic and national security channels to assist in any way she could. U.S. Democratic presidential nominee Hillary Clinton tweeted her support, saying that "every American stands in strong solidarity with the people of France." And the U.N. Security Council condemned "in the strongest terms the barbaric and cowardly terrorist attack." While meeting for a summit in Mongolia, U.S. President Barack Obama, Russian President Vladimir Putin and European and Asian leaders joined in condemnation of the attack in messages to President Hollande.