Photos: Behind the Making of 'Gone With the Wind'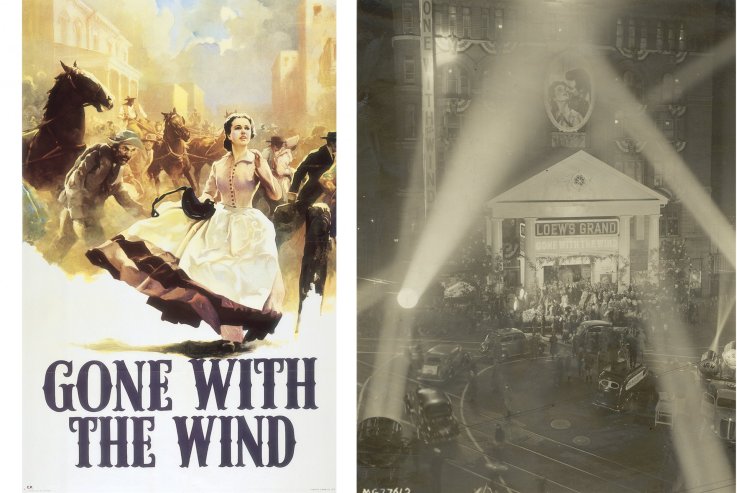 "The Making of 'Gone With the Wind,'" a major exhibition at The University of Texas at Austin which runs through January 4, boasts more than 300 items, including photographs, storyboards, audition footage, costumes and three original gowns worn by Vivien Leigh as the film's protagonist, Scarlett O'Hara.
Curated by Steve Wilson, author of The Making of Gone With the Wind, the exhibition examines the history and legacy of the epic Civil War drama, 75 years after its making.
The film took three years to make after producer David O. Selznick bought the rights to the book and was mired in controversy even before filming began, with people expressing "serious concerns about how the film would depict race and violence in the South during the Civil War and Reconstruction," according to a press release.
Materials in the exhibition provide a fascinating look at the 1939 film's creation; from arguments over who to cast in the lead roles, to alternatives to Rhett Butler's now iconic line: "Frankly my dear, I don't give a damn," delivered with aplomb in the film by Clark Gable.
The exhibition is accompanied by a multimedia site exploring how the film was produced, including letters from fans seeking to audition as well as people protesting the film's making.
Gone With the Wind recieved ten Academy Awards and is included on the National Film Registry, a list of films deemed "culturally, historically, or aesthetically significant."