Photos: Boat Parades Light Up the Seas With Holiday Cheer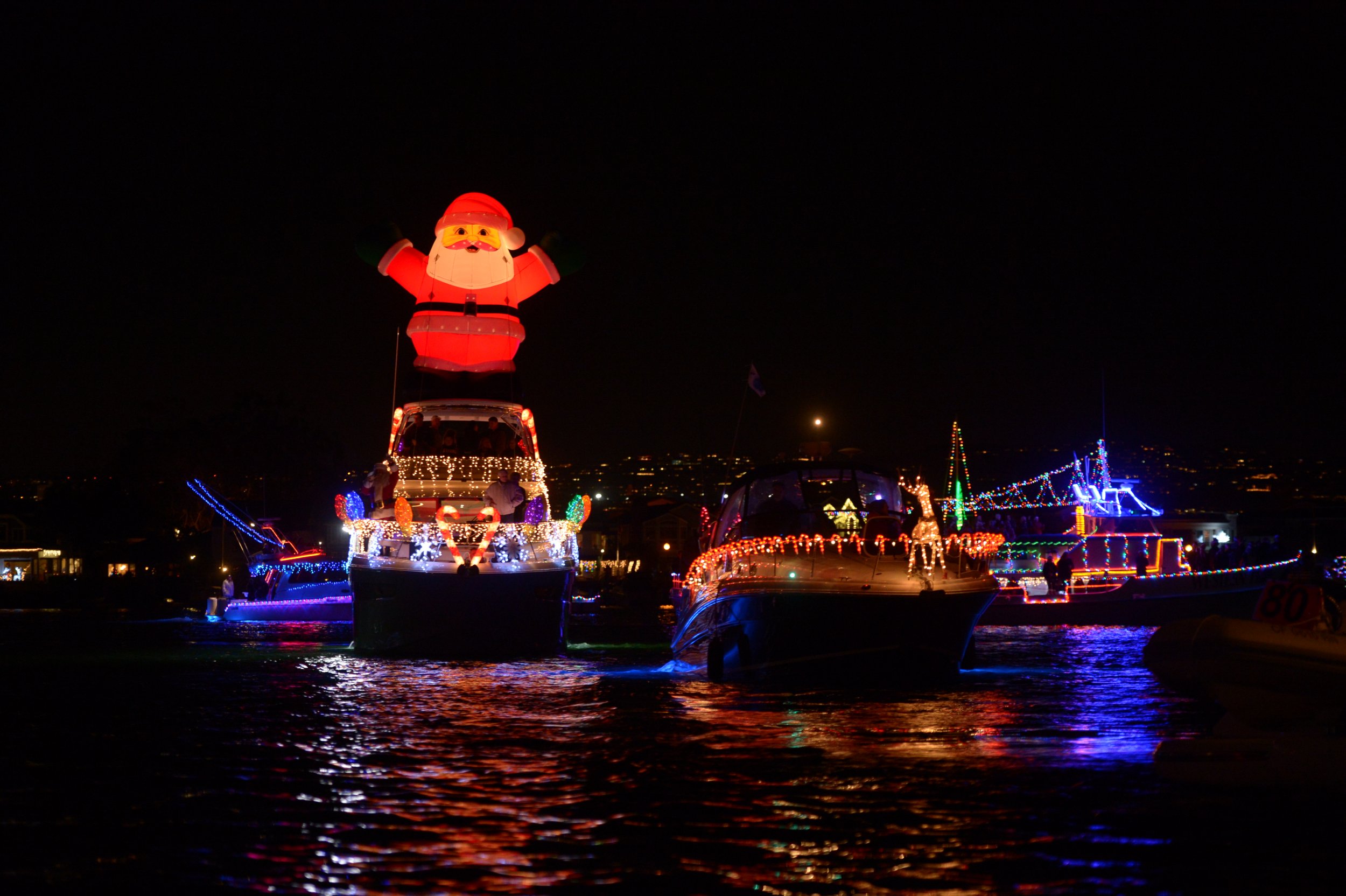 In the offseason, when his sleigh is in the workshop, Santa likes to travel in yachts, we imagine. Much like his typical mode of transportation, these big, regal vessels can be decorated to the nines for the holidays. Across California, Florida and the islands, parades are held just for that purpose: competing to show off whose lights, and whose boats, exude the most holiday cheer.
In Newport Beach, the Christmas Boat Parade has been a tradition since 1907, when John Scarpa decided to light up his gondola with Japanese lanterns. The next year, the parade had nine vessels: the gondola and eight canoes. In 2015, the competition includes more than 80 ships, the smallest 11 feet and the largest an 80-foot yacht.
The boats travel along a 14.7-mile-long route to show off their lights while competing in various categories: best theme, best music, most humorous, best lighting and, of course, best in show. The judges are set up along the parade route and rank the boats as they float by.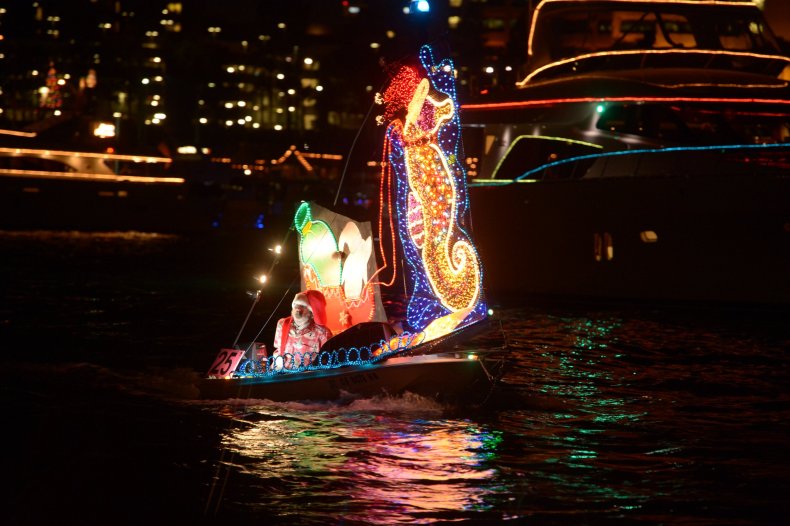 For four evenings in mid-December, hundreds of thousands of visitors gather to appreciate the lights show. Jenny Wedge, a spokeswoman for the parade, estimates the event this year brought out a million people. The grand marshal for opening night was Arte Moreno, owner of the Los Angeles Angels.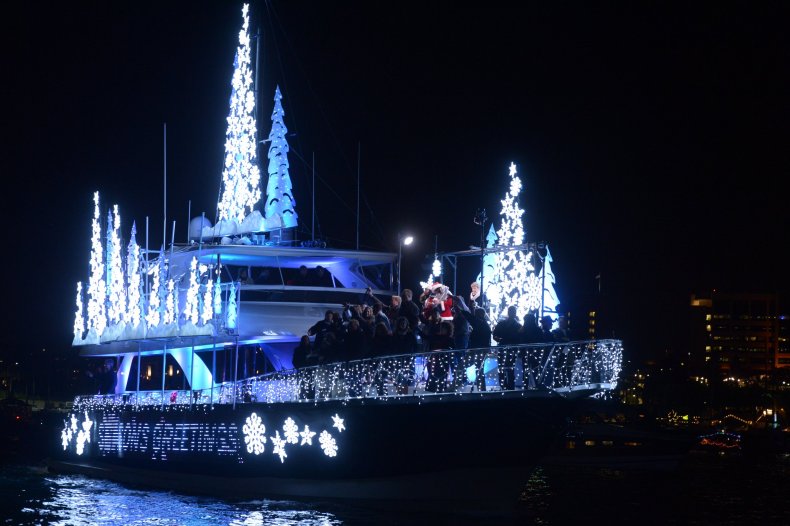 The entire procession takes about three hours. One ship, The Last Hurrah, is known for making a splash: Owned by Morrow-Meadows, an electrical contracting company, the boat has a live band on board. It's taken home more than one award since first being entered in the competition seven years ago.
In Wekiva Island, a destination in Longwood, Florida, a smaller boat parade kicked off this year. Thirteen vessels, including canoes, kayaks, paddle boards and motorboats, competed for best in show.
The crowd pleasers included a paddle board decorated in a Star Wars Christmas theme and a motorboat made up like Santa's sleigh. "It even had Rudolph welded to the front," Carrie Vanderhoef, manager for the island, told Newsweek.
The Bermuda Christmas Boat Parade features fireworks and appropriately themed tropical ships.
The parade has included a ship decorated in glowing jellyfish lights, another with a large cocktail on board and, in classic Christmas style, a Charlie Brown-themed ship.
For those not in a tropical destination, there's the Patchogue Village Christmas Holiday Boat Parade. The late November event in New York is on a river. This year, 27 boats participated.
This river parade includes a variety of vessels, including a 65-foot ferry and a 17-foot antique boat. There are five categories: best use of lights, best theme, best overall, best use of music and people's choice. Between 6,000 and 8,000 people attended the mile-long parade, which this year had a Disney theme.
Of course, if none of these boats suit your fancy, you could always put on a Santa suit and row one yourself: