Photos Show Capitol Fencing, Razor Wire Being Removed—73 Days After Rioting
A perimeter of razor-wire security fencing placed around the U.S. Capitol in the wake of the January 6 riots is being removed, photos show.
Workers were pictured taking off sections of the security fencing on Saturday, March 20 —which was 73 days after a swell of Donald Trump supporters stormed the building as part of a violent siege that left five people dead, including a police officer.
It is expected that traffic on Independence Avenue and Constitution Avenue will resume on Monday, CNN reported earlier this week citing a memo sent to members of Congress on Friday this week by acting Sergeant-at-Arms Timothy Blodget.
The memo reportedly said U.S. Capitol staff would "remove the outer perimeter fencing around the Capitol complex sooner than initially anticipated" because "there does not exist a known, credible threat... that warrants the temporary security fencing."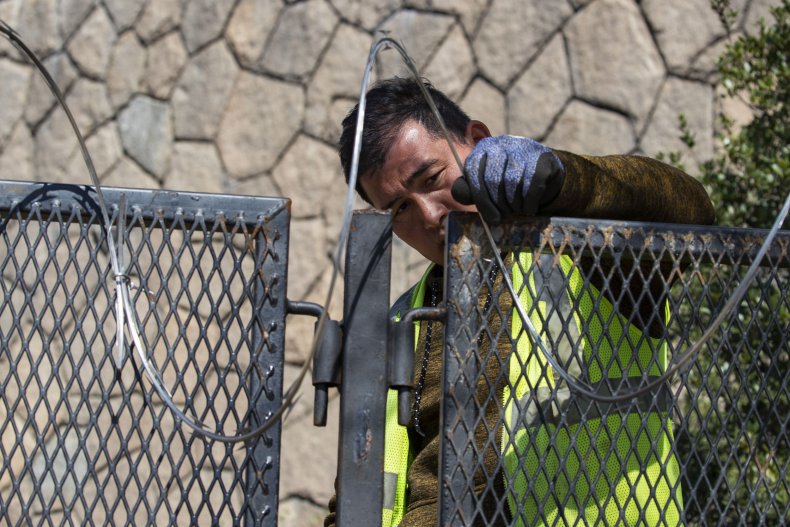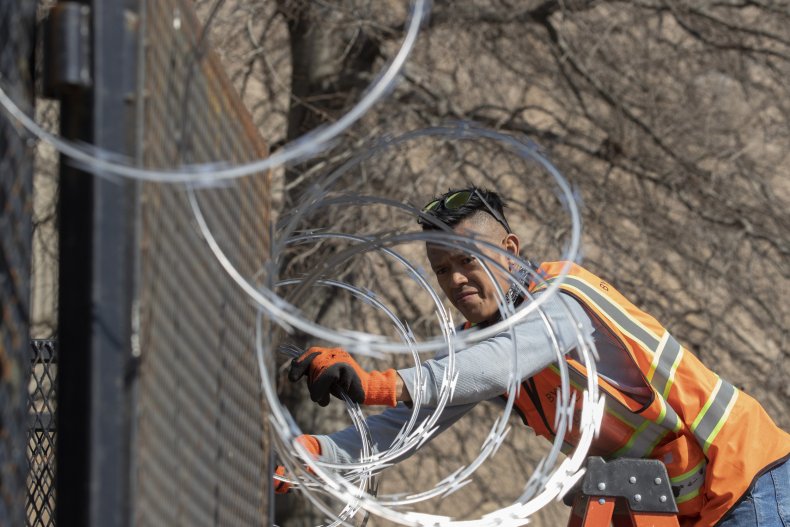 On January 6, footage from the Washington, D.C. area attracted global media attention as Trump supporters violently disrupted a Congressional session that was counting the electoral votes to formalize President Joe Biden's 2020 election win.
An earlier email sent to lawmakers and staff last Monday, obtained by CBS News, first announced "alterations" would be made to the fencing. It also said the National Guard would likely "reduce its posture" in the Capitol area over the coming weeks.
The U.S. Capitol Police (USCP) said on Monday that it will continue to "improve access around the U.S. Capitol"—and that National Guard assistance was temporary.
"The USCP has already modified fencing along 3rd Street, NW, Louisiana Avenue, NW, and Washington Avenue, SW to help drivers and pedestrians. For security reasons, we will not provide a detailed timeline of specific, future changes," the agency said.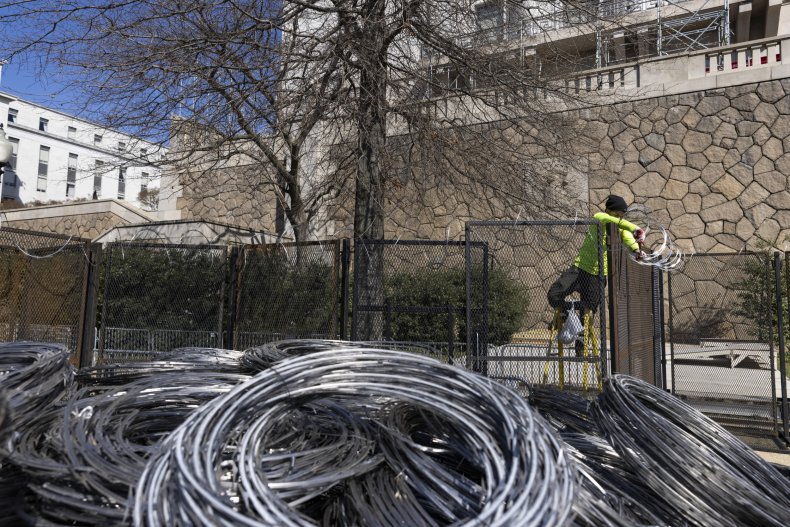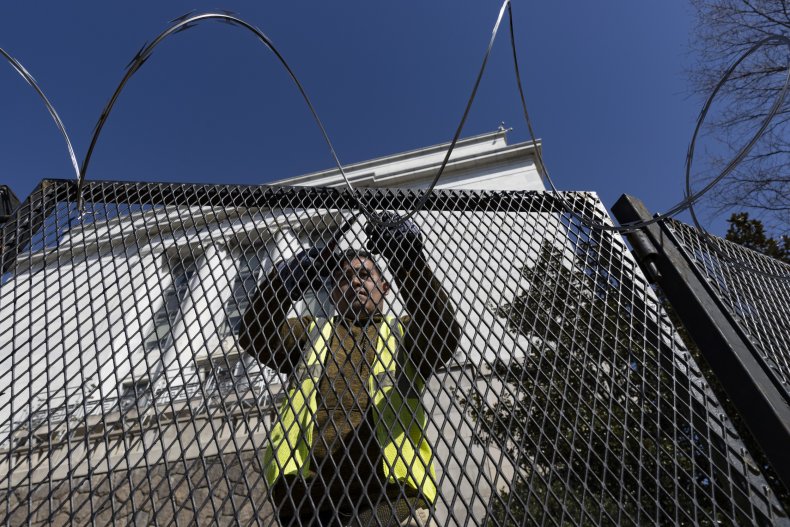 Earlier this month, on March 3, the department said it had obtained intelligence showing a "possible plot" by a militia group to breach the Capitol the following day.
The USCP's Acting Chief, Yogananda Pittman, was granted approval for 2,000 National Guard troops to remain at the Capitol for up to 60 days, after saying threats to members were "up 93 percent during the first two months of this year compared to last year."
In February, less than a month after President Biden was inaugurated, officials from the U.S. Capitol Police told congressional leaders the razor wire fencing should remain for several months, possibly until September, the Associated Press (AP) reported.
Earlier that month, a letter sent to House Speaker Nancy Pelosi calling for the fencing to be removed so "the nation can move forward" was signed by over 40 Republicans. As of Sunday, it was unclear if or when National Guard presence would be reduced.
The USCP has been contacted for comment by Newsweek.