In Photos: Celebrations Over Biden Victory in Streets Across U.S.
November 3 marked the end of what was anything but a normal election cycle—but it wasn't over just yet. With the record number of mail-in votes, a result of the coronavirus pandemic, many states needed more time to count every vote. This left Americans going to bed each night without knowing who would be their next president.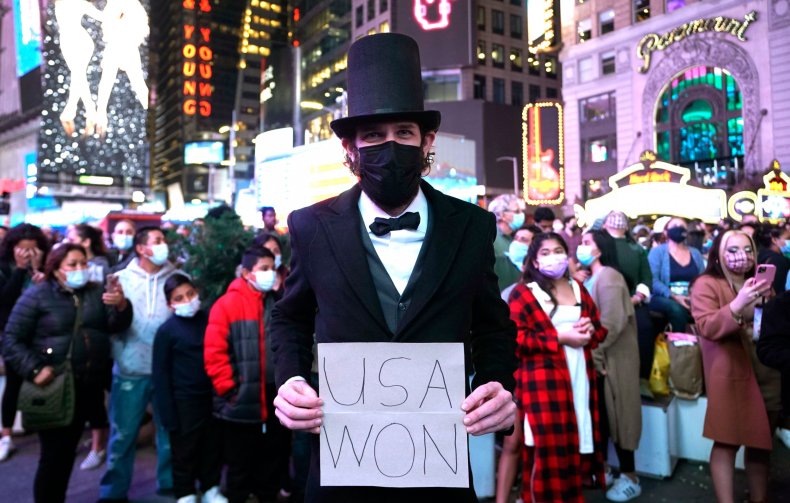 Crowds began to gather and march on election night, voicing support for their candidate. As President Donald Trump tweeted throughout the week to "stop the count"—referring to ballots being counted after Election Day—his supporters on the streets and at polling places echoed that call. On the other side, Joe Biden's supporters reiterated the importance of counting every vote.
On Saturday, the wait was over, as all of the major news outlets announced that while the votes were not 100 percent counted, Joe Biden and Kamala Harris would be the next president and vice president. Almost instantly, cities and towns around the country erupted in celebration over the news.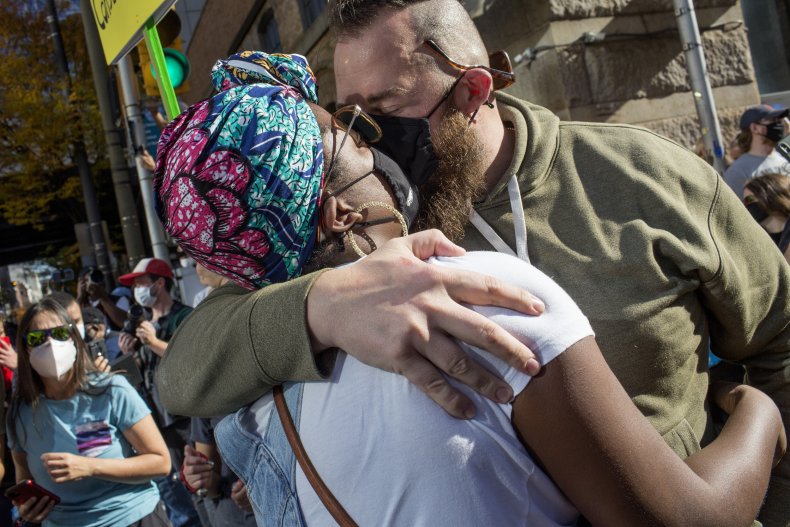 People around the world closely watched the historic election, and in some overseas cities residents demonstrated their enthusiasm for the change in U.S. leadership. In Harris' ancestral village, Thulasendrapuram in the southern Indian state of Tamil Nadu, people expressed their support for the first woman to be elected vice president, as well as the first Black American and first South Asian American to hold the position.
In New York, a heavily Democratic city, cars began honking, pedestrians cheered, and large groups of people took to the streets in celebration. In front of the Trump International Hotel and Tower at Columbus Circle, hundreds gathered, with similar scenes occurring throughout the city.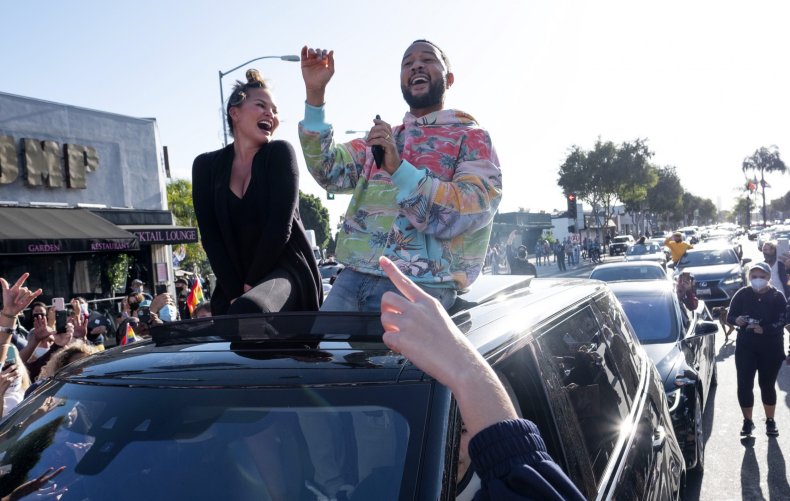 Across the country in West Hollywood, California, cars made their way through the city, with heads poking out of sunroofs to join in cheers with pedestrians on the sidewalk. Chrissy Teigen and John Legend participated in the celebrations with a drive-by.
Biden was able to win states that have historically voted red, such as Arizona, where he gained significant support from Native Americans. In Georgia, which is projected to flip blue for the first time in decades, people gathered in Atlanta to celebrate the historic moment.
Crowds gathered outside of the White House, notably in Black Lives Matter Plaza, which was recently renamed during the protests in Washington this past summer.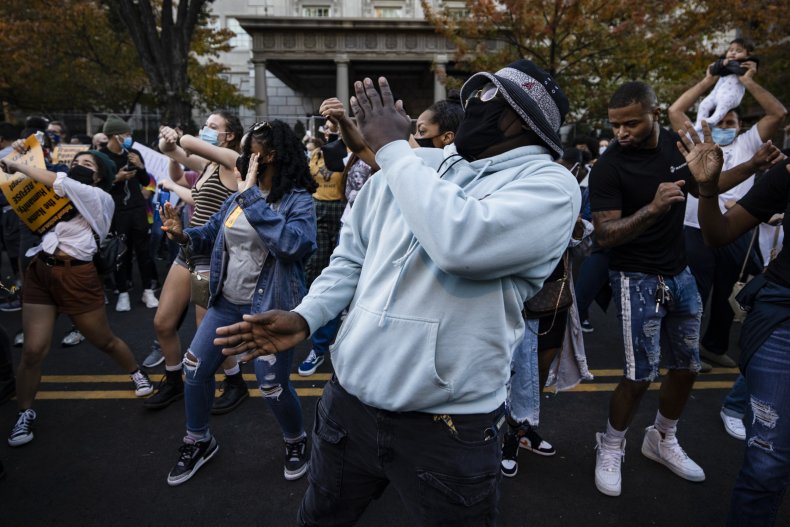 When the news broke of Trump's defeat, the president was seen golfing at his course in Virginia. Later that evening, the next president and vice president gave acceptance speeches in Delaware, Biden's home state. Meanwhile, it was not yet known if the president will admit defeat and officially concede.