In Photos: The Aftermath of Chile's Magnitude-8.3 Earthquake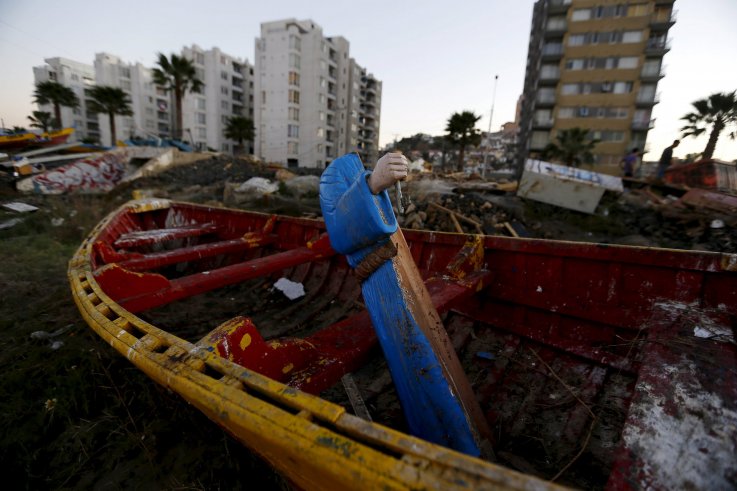 Residents of Chile are assessing the damage caused by an enormous earthquake that struck off the country's coast Wednesday night, triggering tsunami warnings for Hawaii, California and French Polynesia, destroying buildings and causing ships to wash onto the streets.
The magnitude-8.3 quake killed 12 people and flooded several coastal areas, forcing 1 million people to evacuate their homes. The central coastal city of Coquimbo, 287 miles north of Santiago, was hit particularly badly. Buildings and businesses were destroyed, while the city experienced up to 15-foot waves after the earthquake, according to Chile's navy. Aftershocks, all greater than 6.1 in magnitude, later struck the region, Reuters reports.
Wednesday's earthquake was Chile's biggest since 2010, when one with a magnitude of 8.8 caused a tsunami and killed 500 people.
On Friday, residents cleared rubble and started rebuilding, with some soldiers patrolling streets to ensure no looting took place, according to Reuters.