Photos: The Colorful Poster Art of Coney Island's Iconic Mermaid Parade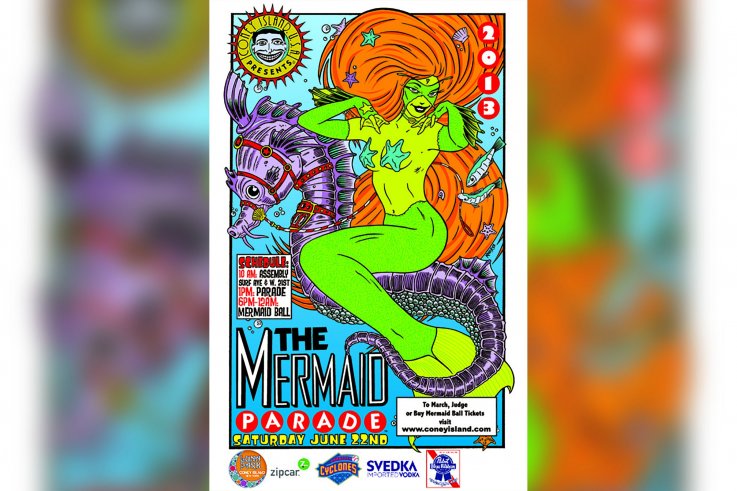 Every year since 1983, crowds of people have come to Coney Island to bear witness to the largest art parade in the U.S. These days, the numbers of spectators are much larger than early on, reaching into the hundreds of thousands. To help publicize the event, an artist is chosen each year to design a single poster to represent the parade.
The Mermaid Parade is a celebration of mythology, art, Coney Island and of all American pop culture. The broad nature of the event offers the artist a challenge in how best to represent everything it stands for. Newsweek has assembled a collection of posters dating back to the parade's beginnings.