Photos: The Costumed of Comic Con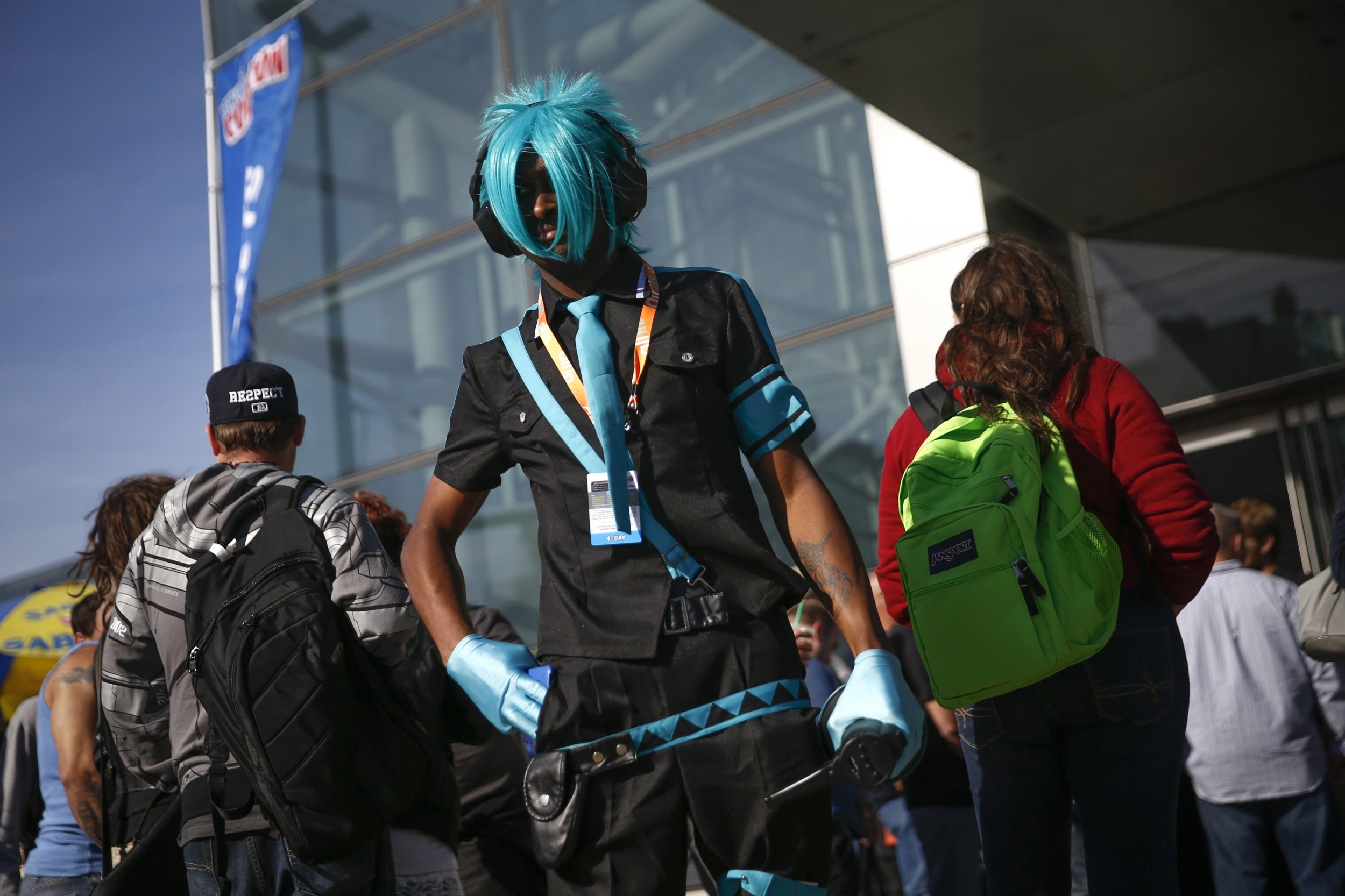 New York's Comic-Con celebrated its ninth year as thousands descended on the Jacob K. Javits Convention Center in Manhattan, starting Thursday. The event, which runs through Sunday, sold out its 151,000 tickets in hours this year, according to the New York Times.
For a few days each year since 2006, comic book, video game, television and movie fans can dress up and nerd out at a New York offshoot of the original San Diego Comic Con, which began in 1970.
So far, notable news from the event included a surprise appearance by George Clooney to promote Tomorrowland, his new movie set to be released in May 2015, according to the New York Daily News and the unveiling of limited edition Batman "Forever" stamps by the U.S. Post Office Thursday. Karate Kid cast members will gather for a panel Sunday to celebrate the movie's 30th anniversary, and Marvel hosts a series of events throughout Comic-Con to celebrate the 75th anniversary of its founding, according to CBS News.
Newsweek rounded up some photos for those who didn't get their hands on a ticket: