Photos: Pakistan and India Floods Leave More Than 400 Dead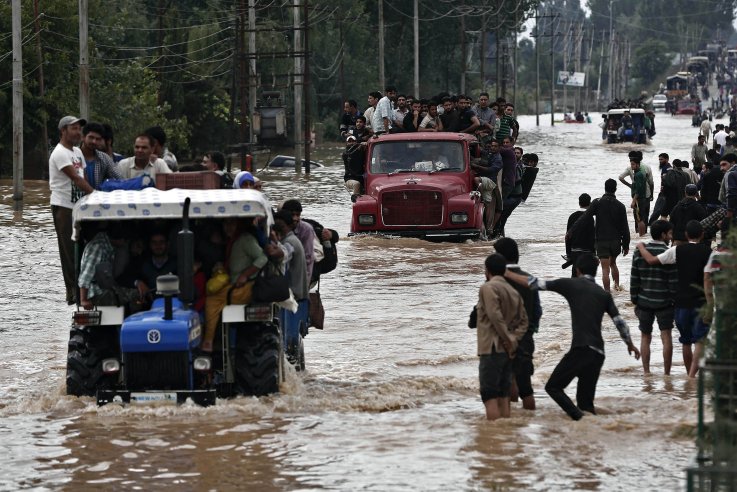 Deadly flooding has killed more than 400 as monsoon rains continues to fall on India and Pakistan. The rains began on Sept. 3 and are considered the worst since flooding killed 1,700 in 2010.
Indian and Pakistani authorities have been heavily criticized by government officials for their lack of disaster response teams and preparedness as thousands remain stranded on rooftops in the northern region of Kashmir, many for several days, Reuters reports. India's meteorological department has also been lambasted by the Central Water Commission, the organization that issues flood advisories, for failing to issue adequate warnings about the torrential downpour.
Many of the dead were swept away by swelling rivers, the BBC reports.
Around 47,000 have been evacuated from their homes and the Indian Air Force has used helicopters to airdrop more than 550 tonnes of aid so far. Many parts of the capital city of Srinagar remain underwater.