Anthropocene: The Human Epoch is a documentary film by Edward Burtynsky, Jennifer Baichwal and Nicholas de Pencier that paints a beautiful and terrifying picture of what human beings are doing to the Earth.
Since the early 1980s Burtynsky, a Canadian photographer, has been documenting what he calls "intentional landscapes," the big and lasting marks that human activities like mining and farming are making on the planet. The film is the third collaboration between Burtynsky and documentary filmmakers Baichwal and de Pencier—the first was Manufactured Landscapes (2006) followed by Watermark (2013)—and is a companion to a coffee-table book of large photographs and a touring museum exhibit. The documentary opened in the United States on September 25.
The title comes from a word used by some geologists to describe the period of natural history we are all living in right now. It was popularized by Paul Crutzen, a Dutch Nobel Prize-winning atmospheric chemist who has studied climate change. During the 1980s, Burtynsky says, Crutzen realized, "We as a species have for the first time been such a force on the planet that we have moved it from one geological epoch to another. We have now created a footprint that has left its signature in the future strata of the planet so geologists a million years from now if they dig something up they'll say, 'This is from the anthropocene, when humans on the planet were the dominant species.'"
The filmmakers traveled all over the world to make dramatic aerial images of an enormous landfill in Nairobi, Kenya; forests damaged by oil spills in Nigeria; Italy's Carrara marble quarries; a gigantic open pit coal mine in Germany; a concrete sea wall under construction in China and several other sites. The vistas are crisp and full of brilliant colors but most also carry a mood of foreboding.
Burtynsky, however, says he, Baichwal and de Pencier have no intention of preaching or delivering a heavy handed lecture about environmental damage. "I don't want to lock the meaning down,'' he says, "I think that simplifies life too much." He says most of the sites he's documented were created to satisfy some legitimate human need, like coal for fuel or phosphorus for fertilizer. He also says, "I'm implicated in all these landscapes. I'm burning oil to get to the mine site."
Instead, Burtynksky says, the purpose of Anthropocene is to create simple awareness: "It's too easy to say this is wrong or this is right. This is what it is. We need to all understand we're having this impact. We are managers of this whole planet "
And he adds, the word anthropocene itself is neutral. "It isn't necessarily saying this is the end of the world. It could be a good anthropocene if we can figure it out."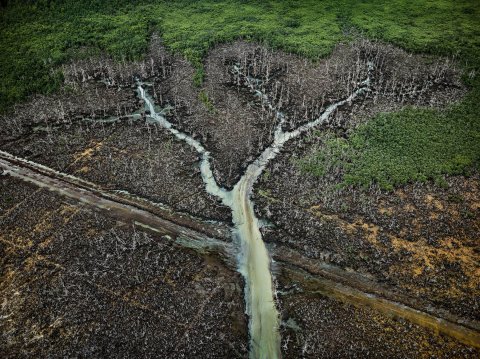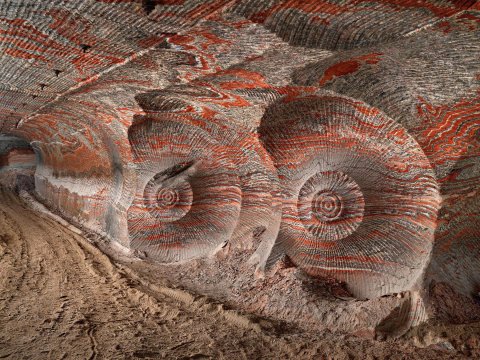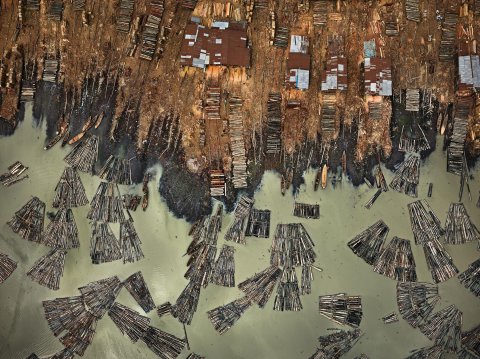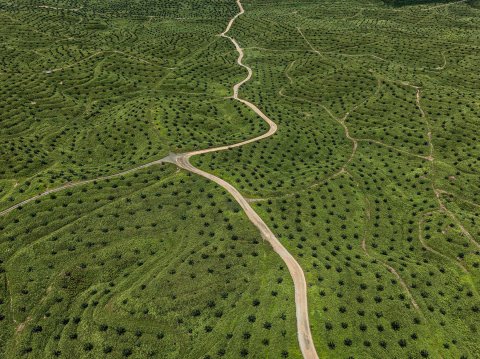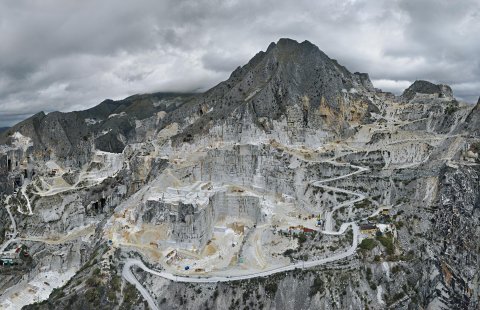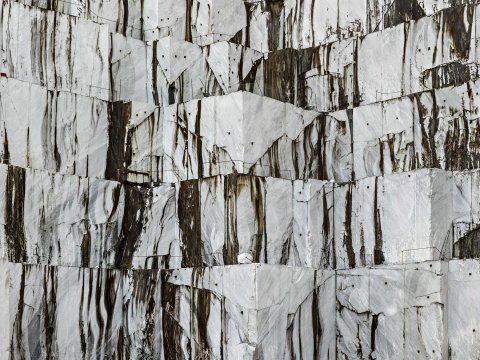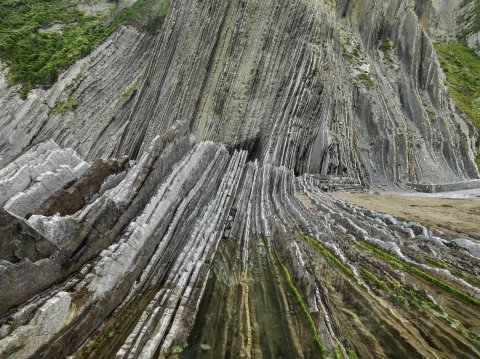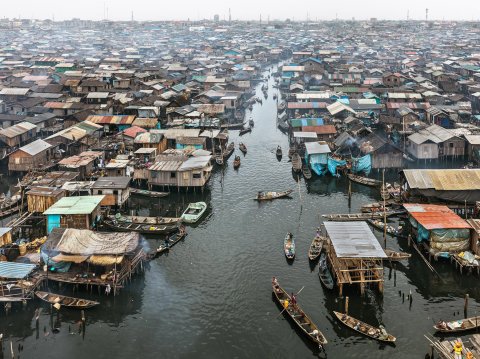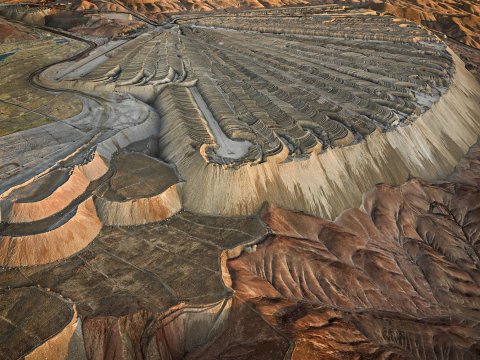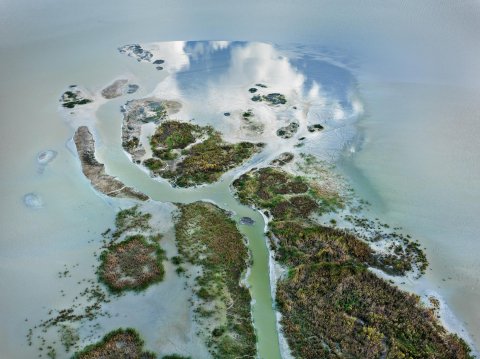 Copyright Edward Burtynsky, courtesy Howard Greenberg Gallery and Bryce Wolkowitz Gallery, New York / Robert Koch Gallery, San Francisco
Correction (20/9 12:00 p.m.): An earlier version of this article implied that Anthropocene is based solely on the work of Burtynsky. The film is a collaboration by Edward Burtynsky, Jennifer Baichwal and Nicholas de Pencier.