Incredible Photos of a Baby Born at 'Giraffe Manor'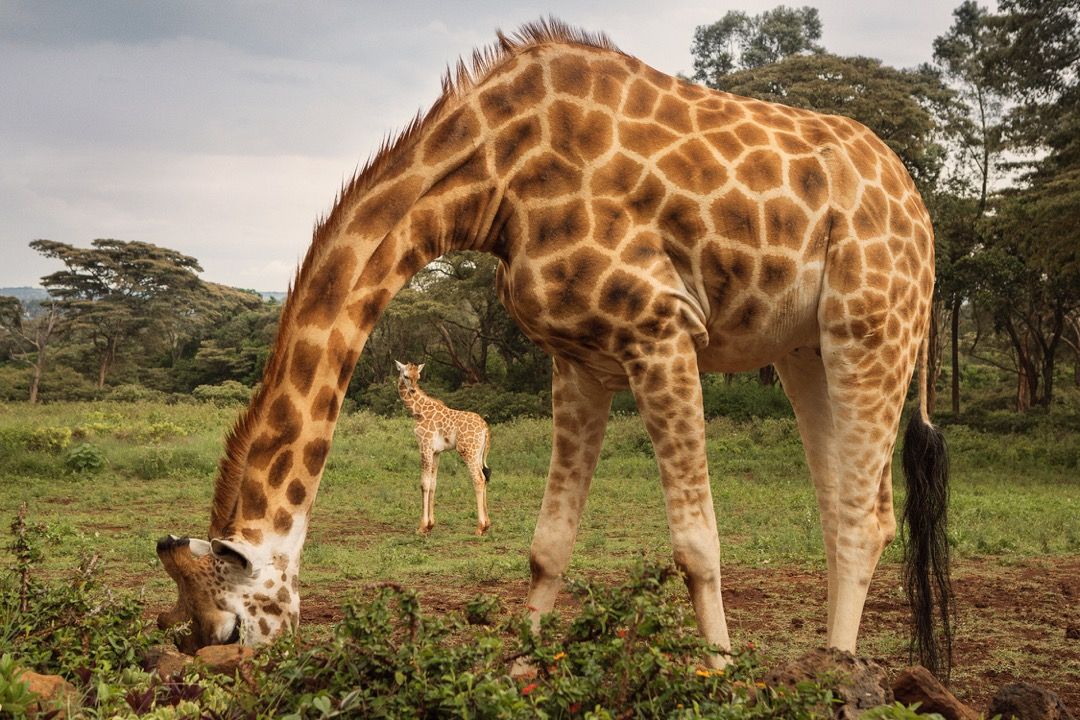 It's not everyday that you get an up-close look at a rare type of giraffe hanging out around humans and nursing a newborn.
In December, photographer Klaus Thymann traveled to the Giraffe Center in Nairobi, Kenya, which has been breeding a small number of Rothschild giraffes and reintroducing them to the wild since the 1970s. The center has an associated hotel, Giraffe Manor, where people can stay and interact with the animals. The creature is named after banker and zoologist Walter Rothschild, and is also known as the Baringo giraffe, after Lake Baringo, around which it lives.
Rothschild giraffes (Giraffa camelopardalis rothschildi) look like typical giraffes but are slightly paler and taller, measuring up to around 19 feet in height. They're listed as endangered by the International Union for Conservation of Nature; fewer than 700 of them remain in the wild, according to the Giraffe Conservation Foundation.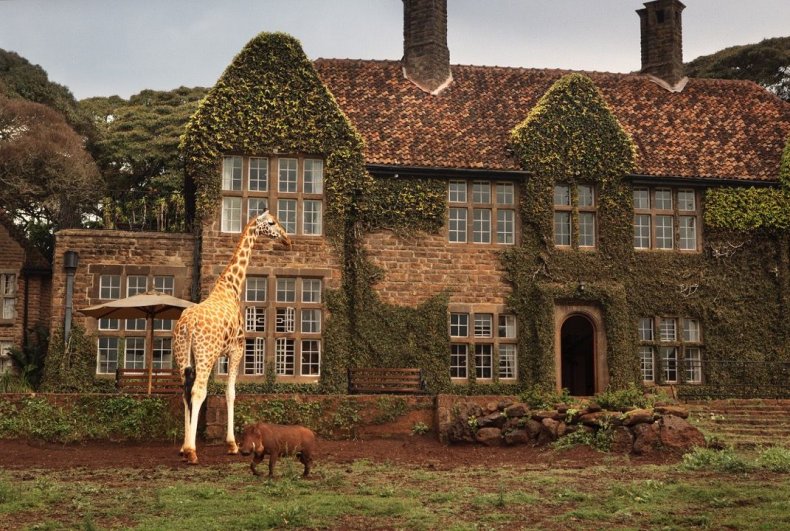 This fall, Kelly, the matriarch of the center's eight-giraffe herd, gave birth to a baby that will be reintroduced to the wild once it reaches the age of 2. Like other species of giraffe, these babies drop a height of more than 6 feet when they are born (as their mothers give birth standing up) and within one hour they can stand up and even slowly run.
The giraffes spend most of their time in the sanctuary—where guests cannot visit—that adjoins the manor, and the animals come to the hotel twice a day for food. Human visitors are given little pellets of grain to feed the giraffes. But they remain mostly wild, especially the babies, who shun humans.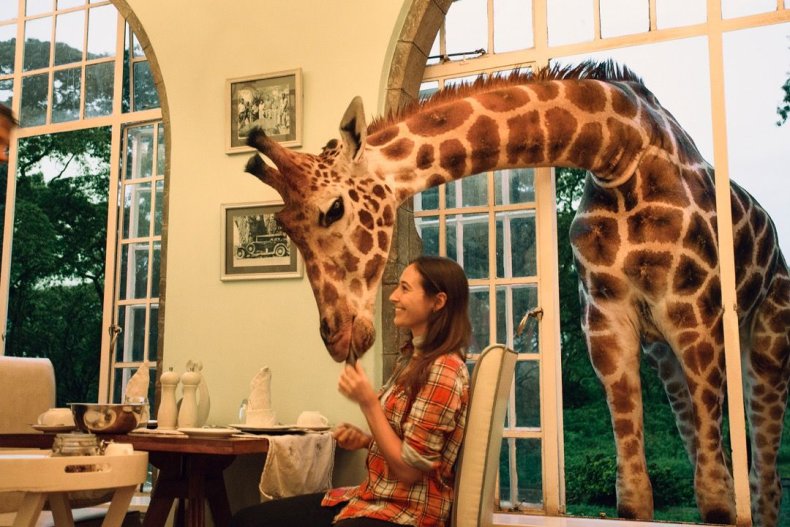 Like all giraffes, Rothschild giraffes are under threat from poachers. Their meat is sought after in the bushmeat trade and elephant poachers seeking ivory also kill giraffes for their meat for sustenance while out hunting in the bush. In the last 15 years, giraffe populations have declined by 40 percent.
While Thymann was visiting, he says, the giraffes would tap the second-story window of his room with their head, so he could open it and feed them pellets of grain. They also stick their head into the window of the first-floor dining room to score food from visitors.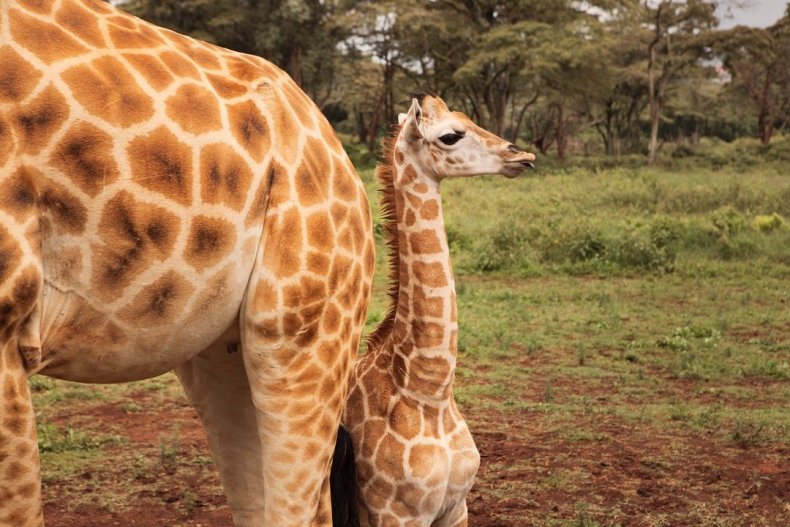 But approaching the giraffes beyond the confines of the manor is not allowed, and potentially dangerous—Kelly has been known to headbutt people who get too close, he says.