Photos: Explore the #IAmYezidi Exhibition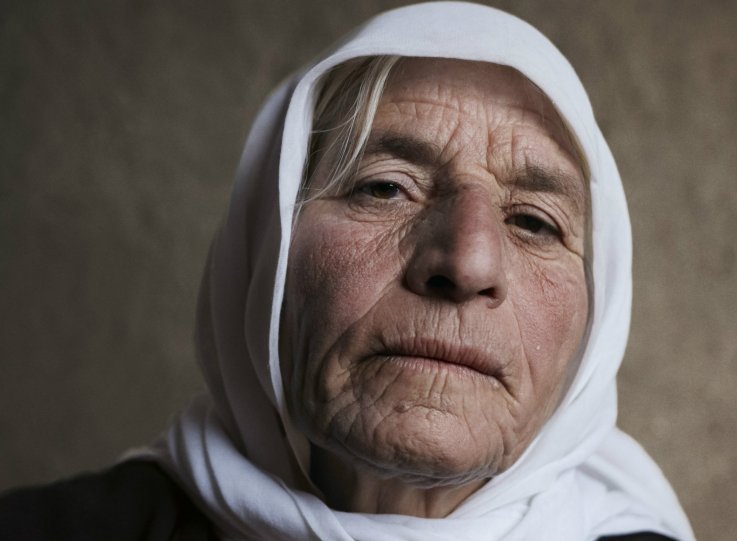 We have been working with the Yazidi community in Iraq since 2014. When I first visited the refugee camps, as an experienced humanitarian aid worker I was shocked by the conditions that these people were living in. It very quickly became apparent that we as a global community have failed to protect this ancient and indigenous faith of the region.
The Yazidi community has been systematically persecuted and myself coming from the Sikh faith, a minority community in India, I could connect with the challenges faced by the Yazidis. Nearly all of the Yazidi women we have been supporting were captured or enslaved by ISIS under a horrific and brutal regime where they were treated no better than livestock.
Often, after taking extreme risks to escape, these women are left unsupported with little to no resources available to them. I was often shocked to my core hearing about their experiences but also humbled at their absolute strength and resiliency.
As a humanitarian I feel that it is our duty to support these women and that is why Khalsa Aid has been providing monthly support ever since and why #IamYezidi was setup. The Yazidi community doesn't have a prominent voice on the global stage and it is hoped that using this photographic exhibition as a piece of advocacy where we can raise awareness of the challenges faced by these women.
#IAmYezidi, Lacey Contemporary Gallery (8 Clarendon Cross, London W11 4AP), from March 21—26
Ravi Singh is founder of Khalsa Aid, the international humanitarian charity.