Photos: Face to Face With the Rare Pocket Shark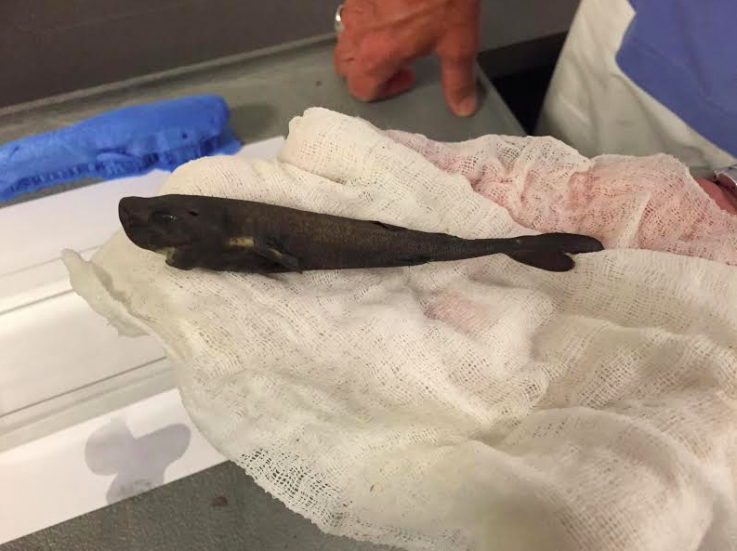 Inside a laboratory at the American Natural History Museum, a small group met with the pocket shark, one of the rarest shark species in the world. Only two sharks believed to be in this species have been found, most recently a young male pocket shark in the Gulf of Mexico.
Since its discovery, NOAA scientist Mark Grace has been working to research the tiny creature, helping to transport it to Paris and Grenoble for scans that would allow the scientific community to better understand the pocket shark.
Researchers will allow the shark to go on display for the first time this weekend at the Smithsonian in D.C., but before it was shipped there the pocket shark made a pit stop in New York City's American Natural History Museum, where a group of 11 researchers, scientists and reporters were able to admire, and even touch, the five-and-a-half-inch specimen.