Photos: France Under Siege After Charlie Hebdo Shooting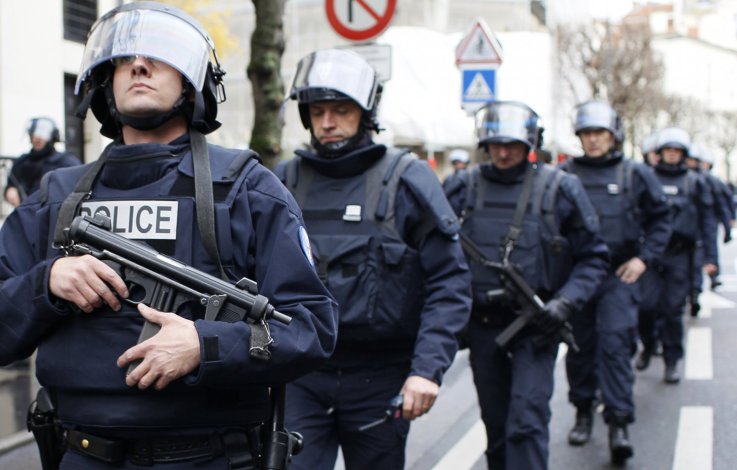 This was a breaking news story. For a more recent wrapup of the day's events, please visit this story.
French police were dealing with a double hostage situation on Friday, with at least five people held in a Kosher supermarket in Porte de Vincennes, Paris and a standoff with two men suspected of being behind the Charlie Hebdo attack holed up in an industrial building outside of the capital.
U.K. TV station Sky News is reporting a number of hostages have now been freed from the kosher Hyper Cacher supermarket where a gunmen took five people hostage. The gunman, thought to be Amedy Coulibaly, is believed to be the same one responsible for the deadly shooting of policewoman Clarissa Jean-Phillipe on Thursday. A woman, Hayat Boumeddiene, is also wanted in connection with the shooting.
Meanwhile, in northern France, after an enormous manhunt for brothers Cherif and Said Kouachi, two brothers wanted for the terrorist attack on the Charlie Hebdo magazine offices in Paris on Wednesda. Ten journalists and two police officers died in the attack. The manhunt converged around Dammartin-en-Goele, a town in Northern France, where the brothers, who are now believed to be dead, were hiding.