In Photos: 'Game of Thrones' Season 7, Episode 2—'Stormborn'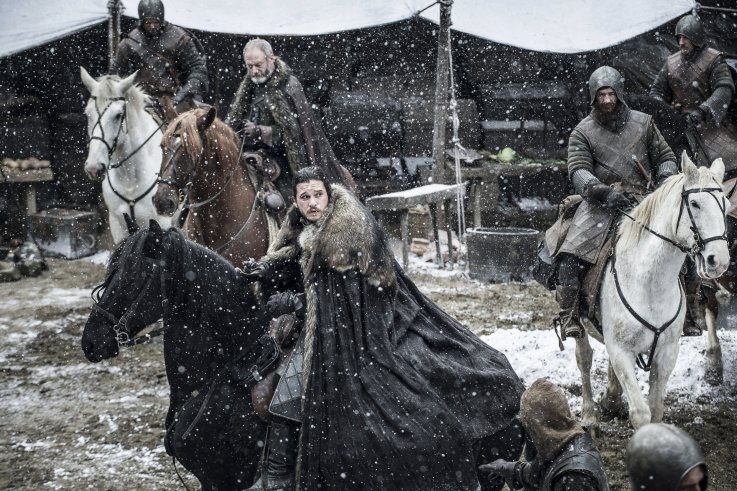 After a rousing season premiere watched by over 16 million viewers last week, the next episode of Game of Thrones will up the ante.
Titled "Stormborn," it'll be another Daenerys-centric episode as the Khaleesi (Emilia Clarke) and her close advisers finally begin plotting their takeover of Westeros. With Dragonstone castle now her base of operations, Dany will devise her strategy to overthrow Cersei (Lena Headey) with help from Tyrion Lannister (Peter Dinklage), Ellaria Sand (Indira Varma) and Yara Greyjoy (Gemma Whelan).
Also in these first-look pictures from "Stormborn," it looks as though Jon Snow (Kit Harington) is preparing to leave Winterfell and ride south. But is it to meet Queen Cersei, who summoned him in the last episode? In another picture he also has a tense showdown with Littlefinger (Aiden Gillan). More on that encounter here.
Game of Thrones airs Sunday at 9 p.m. on HBO.
For more Game of Thrones coverage, click here.