In Photos: 'Game of Thrones' Season 7, Episode 3—'The Queen's Justice'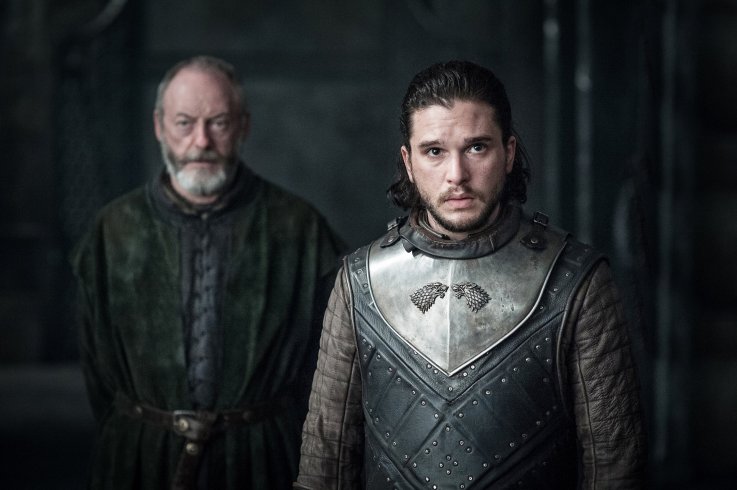 It's finally happening.
The first pictures from Sunday's Game of Thrones give us a glimpse of Jon Snow (Kit Harington) and Ser Davos Seaworth (Liam Cunningham) arriving at Dragonstone for Jon's first-time meeting with the Mother of Dragons, Daenerys Targaryen (Emilia Clarke).
It looks like the hand to the queen, and Snow's old friend, Tyrion Lannister (Peter Dinklage) will greet the visitors on the shores of Dragonstone.
Elsewhere in "The Queen's Justice," Sansa Stark (Sophie Turner) is in charge of Winterfell in Jon's absence, but Littlefinger (Aidan Gillen) is still following her around like a bad smell.
And the master of spies, Varys (Conleth Hill), is pictured having private conversations with Dany and Melisandre (Carice van Houten). Could these scenes be connected?
Game of Thrones airs Sunday at 9 p.m. on HBO.
For more Game of Thrones coverage, click here.