In Photos: 'Game of Thrones' Season 7, Episode 5—'Eastwatch'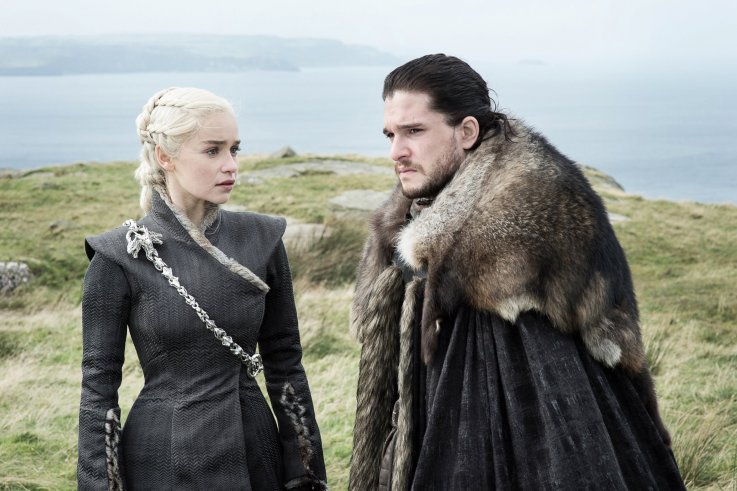 In last week's episode of Game of Thrones, Daenerys Targaryen's (Emilia Clarke) dragon Drogon changed the course of the war for the Iron Throne by incinerating her enemies.
The first images from Sunday's brand-new episode, "Eastwatch," present a sobering picture of the path of destruction left by Drogon as Tyrion Lannister (Peter Dinklage) walks through a scorched battlefield.
Could the sheepish expression on Tyrion's face be concern for his brother, Jaime Lannister (Nikolaj Coster-Waldau), who, at the end of "The Spoils of War," was seen submerged in a lake after just narrowly dodging a fireball courtesy of Drogon.
HBO has not released any pictures of Jaime in Episode 5. Could he—gulp—be dead?
In Sunday's episode, we will also see Tyrion and fellow Dany adviser Varys (Conleth Hill) put their heads together to discuss how to get the Khaleesi back on board with their game plan. In the last episode, Dany went off-script and decided to launch an offensive on Jaime and the Lannister army in the Reach, against Tyrion's better judgment.
Game of Thrones airs Sundays at 9 p.m. on HBO.
For more Game of Thrones coverage on Newsweek, click here.