In Photos: 'Game of Thrones' Season 7, Episode 6—'Beyond the Wall'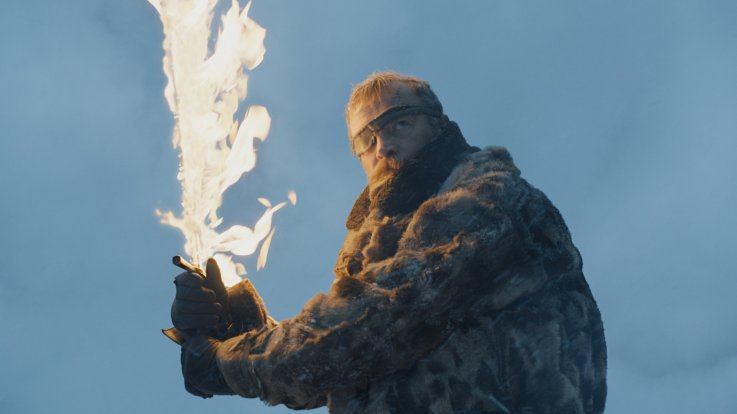 If you've managed to avoid watching the leaked version of the next Game of Thrones, "Beyond the Wall" (Season 7's penultimate episode) airs Sunday on HBO.
As GoT teased at the end of last week's episode, "Eastwatch," Episode 6 takes place mostly beyond the Wall, as Jon Snow (Kit Harington) leads a team of Westeros's most unlikely heroes to capture a White Walker. The plan is to bring the dead body back to the Seven Kingdoms to prove to the world—particularly a disbelieving Queen Cersei (Lena Headey)—that the White Walkers and the Night King are real.
In the first-look images from "Beyond the Wall," Jon and his troop—the Hound, Beric Dondarrion, Thoros of Myr, Jorah Mormont and Gendry—are bracing themselves for a fight. Beric even has his cool flaming sword, Lightbringer, with him. Take that, White Walkers.
Meanwhile, at Dragonstone, Daenerys Targaryen (Emilia Clarke) is seen with Hand to the Queen Tyrion Lannister (Peter Dinklage), sitting beside a fire. These two have had their differences in the past few episodes, so is this the moment when Tyrion finally gets through to the stubborn Khaleesi? Perhaps not. In another picture, she is seen flanked by her dragons—presumably set to fly somewhere—while Tyrion skulks behind her. Sounds like Dany is up to something.
Game of Thrones airs Sundays at 9 p.m. on HBO.
For more Game of Thrones coverage on Newsweek, click here.