Photos: Going Back in Time at the Jazz Age Lawn Party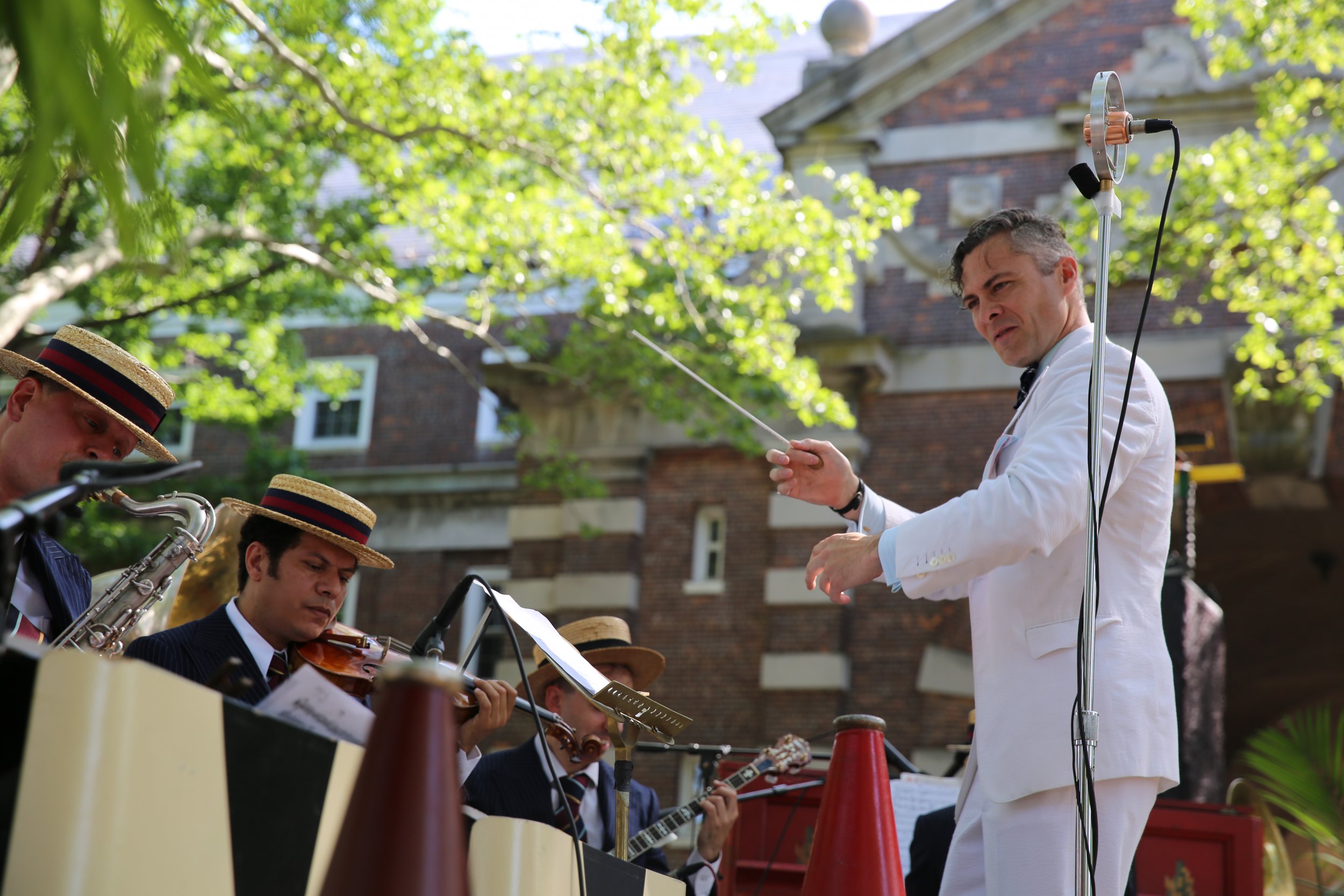 For the 10th year in a row, musician Michael Arenella and pals hosted the Jazz Age Lawn Party on June 13 and 14, a stylish gathering of New Yorkers dressing and dancing like it's still the 1920s.
Arenella and his Dreamland Orchestra, a group of lads sporting vintage suits and instruments, besides straw boaters, entertained those assembled with a variety of great tunes from the era. The event also featured a number of "follies," musical numbers with a team of dancers clad in vintage bathing suits and other cheeky outfits dancing away, while lead vocalist Gregory Moore belted out songs.
It was, all in all, a bash that Gatsby would've appreciated. In fact, Australian director Baz Luhrmann has attended the bash several times, where he reportedly got some inspiration for his film The Great Gatsby.
Without further ado, here are some photos from the festivities. (And if you missed out, don't worry: The party returns to Governors Island on August 15 and 16. But act quickly, tickets are selling fast.)