Photos: Greece on Edge; Polls Show 'Yes' Camp in Slight Lead Ahead of Vote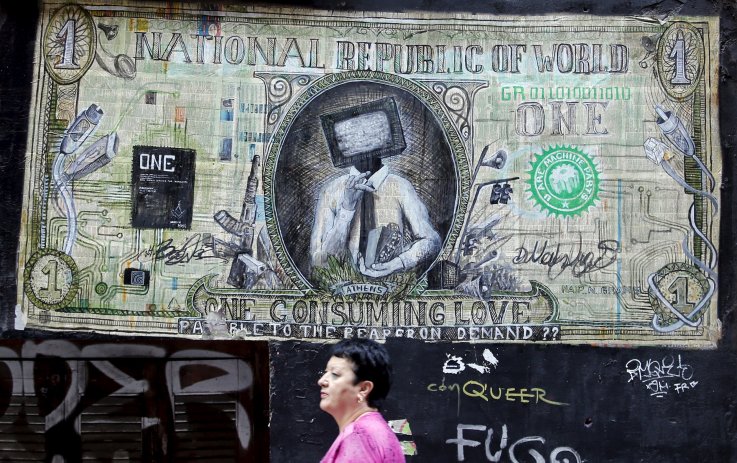 Things are heating up in Greece, and it's not from moussakka on the stove. The nation's bailout program expired on Tuesday, prompting all banks to shutter this past week. People are panicking, faced with strict cash limits and insecurity about the nation's future in the eurozone.
Sunday's upcoming Greek referendum vote has created a schism between citizens, with tens of thousands attending demonstrations against potential international bailout, and those in favor inching ahead in the polls.
On Friday, Prime Minister Alex Tsipras pleaded with Greeks to vote "No" in Sunday's critical vote for accepting a bailout package. Meanwhile, supporters insisted that a "Yes" vote would prevent Greece from being ousted from the eurozone.