Hacktivist Collective Anonymous Stages 'Million Mask' Marches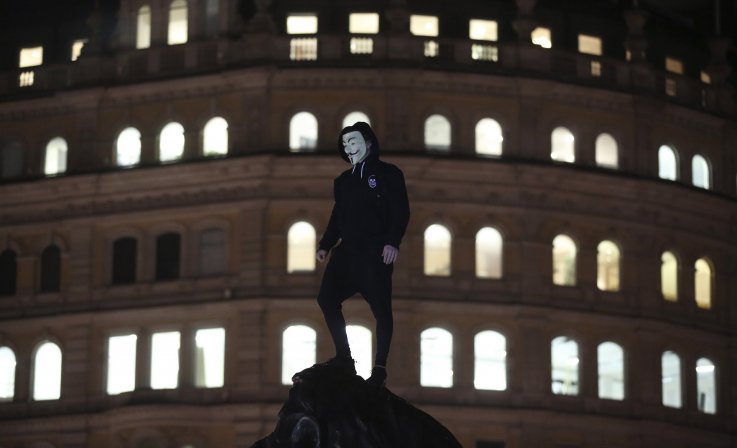 Thousands affiliated with the hacktivist collective Anonymous gathered in cities around the world yesterday in a loosely organized annual protest timed to coincide with Guy Fawkes Day.
Police in Denver arrested ten for graffiti vandalism, the Los Angeles Times reports, while London police also made several arrests, according to The Independent, after clashes broke out between protesters and police.
Anonymous claims to be a leaderless collective opposed to government corruption and social injustice. People claiming to be members of the group have been behind a number of high-profile attacks on the websites of prominent organizations, including the Church of Scientology and the governments of Tunisia and Israel.