Stunning Photos of Hawaii's Mount Kilauea's Volcanic Eruption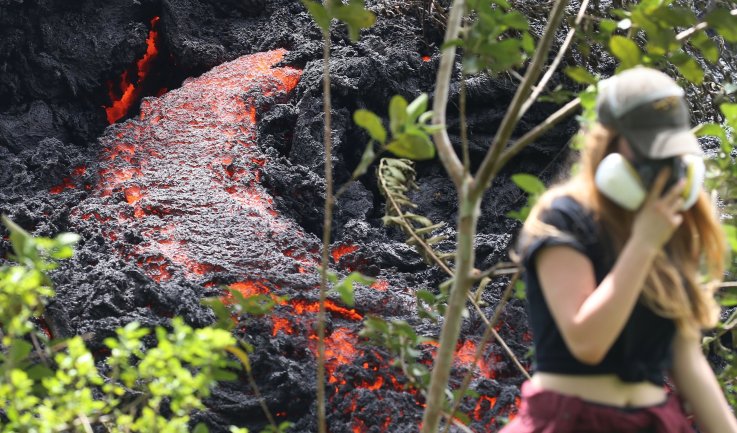 This weekend, Mount Kilauea erupted, again, spewing lava onto Hawaii's Big Island. Ongoing eruptions and lava spreading, sometimes fast, and sometimes slow, have engulfed parts of the island. The volcanic activity has destroyed multiple homes and injured one man's leg.
The 2018 lower Puna eruption began on May 3rd, and BBC writes that the situation is "steadily worsening."
Luckily, geologists knew in advance that the eruption was coming. More than 150 earthquakes occurred in the area over 24 hours, and geologists recognized that as a pattern preceeding eruption. This prediction allowed officials time to notify and evacuate Hawaii residents and to close off sections of the island.
Photographers on the scene have gathered photographs from beside the lava and from above, creating these captivating images that tell the story of Mount Kilauea.