Photos: Henri Matisse Cutouts: The Joy of 'Painting With Scissors'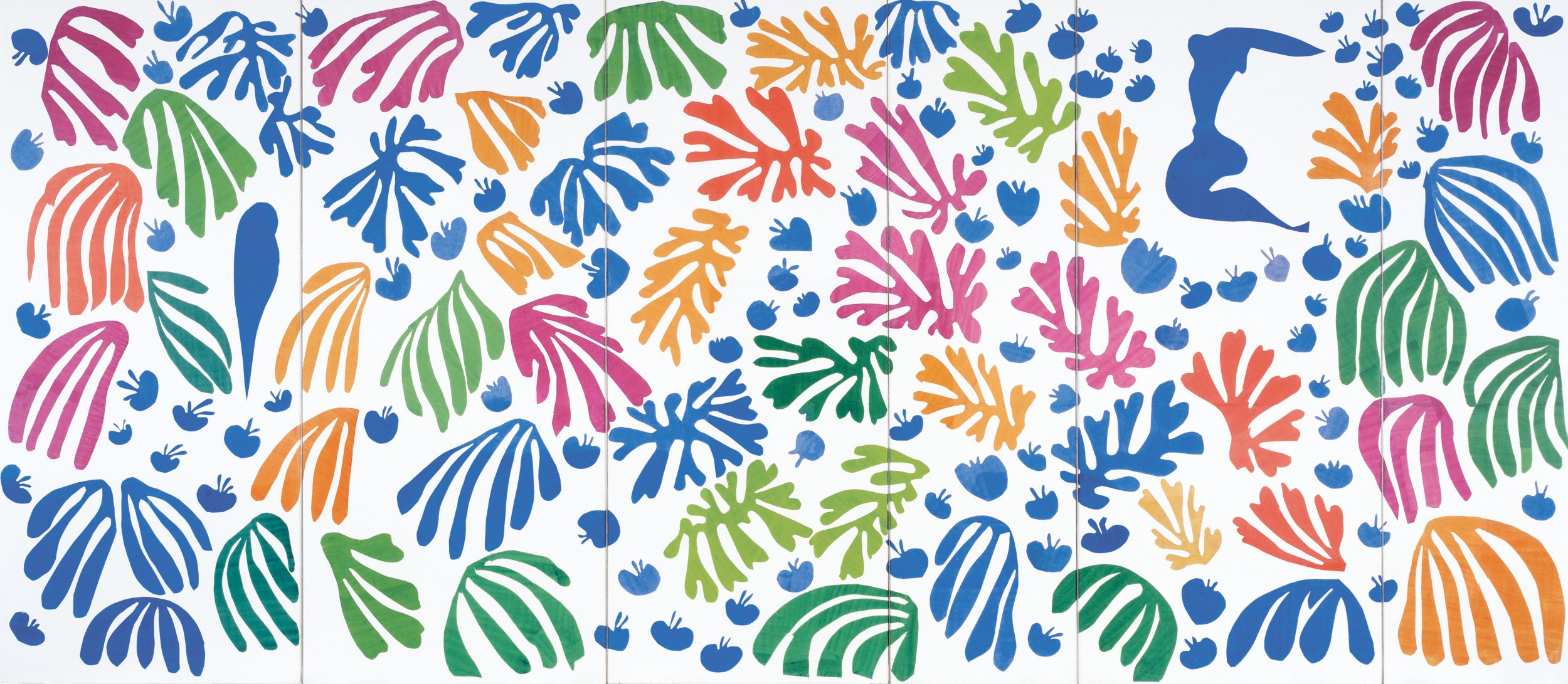 The hottest ticket in New York right now is not The Book of Mormon or Kinky Boots, nor Weezer or The Brain Cloud. It is entry to MOMA's exhibit of nearly 100 colorful scissor-and-paper cutouts by Henri Matisse, made in the final creative years of his long life.
Here's a chance to skip the MOMA lines and enjoy at your own pace the dazzling images The Guardian's Jason Searle described as "a joyous and fascinating exhibition … I eat it with my eyes and never feel sated." When a similar collection of Matisse's cutouts were shown at London's Tate Gallery, they soon became the most popular show ever mounted there.
In old age in the 1940s, as he descended into ill health, Matisse began work on his cut-outs. "The culmination of Matisse's long career, the cutouts reflect both a deep engagement with form and color and an inventiveness freshly directed at the status of the work of art," explains MOMA's press release. Matisse called his cutouts, "Painting with scissors."
Here in an exhibit bringing together his cutouts from museums all over the world can be found Matisse's lifelong interest in the human—particularly female—form and his extraordinary understanding of the use of color. As Matisse put it, "Cutting directly into color reminds me of a sculptor's carving into stone."
The exhibit continues until February 8 2015. Enjoy!