Photos: How Newspapers Around the World Are Paying Tribute to 'Charlie Hebdo'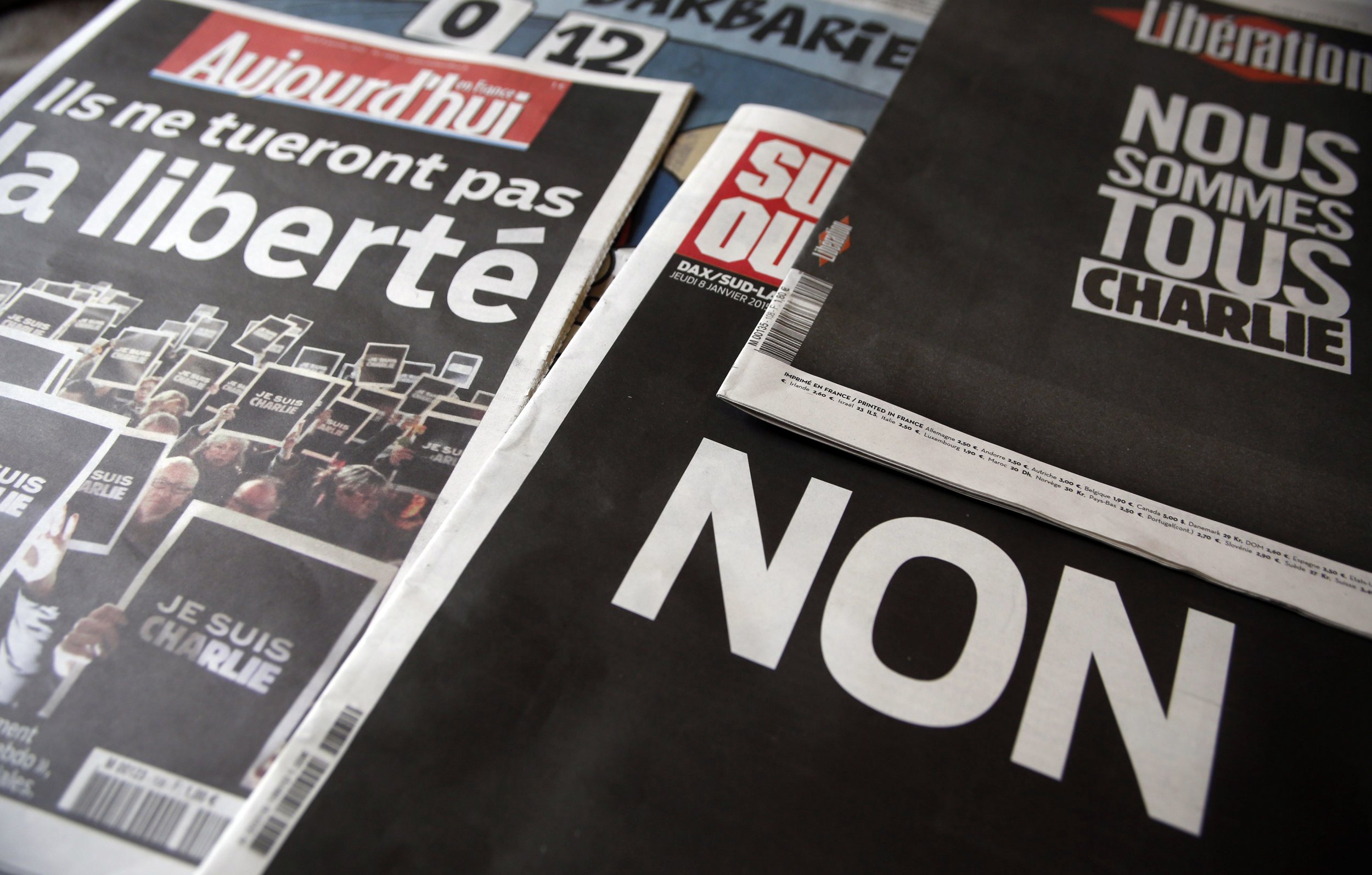 Across the world, news outlets are standing with Charlie Hebdo, the French satirical publication victimized in a terrorist attack that killed 10 of their journalists on Wednesday. Some publications have run front-page stories dedicated to the cartoons that Charlie Hebdo is famous for printing, while others ran variations of "Je Suis Charlie"—I am Charlie—which has become a rallying cry against the attack and its implications for freedom of expression.
Here's how publications around the world are showing their support.
Aujourd'hui, France:
Sud Ouest, France: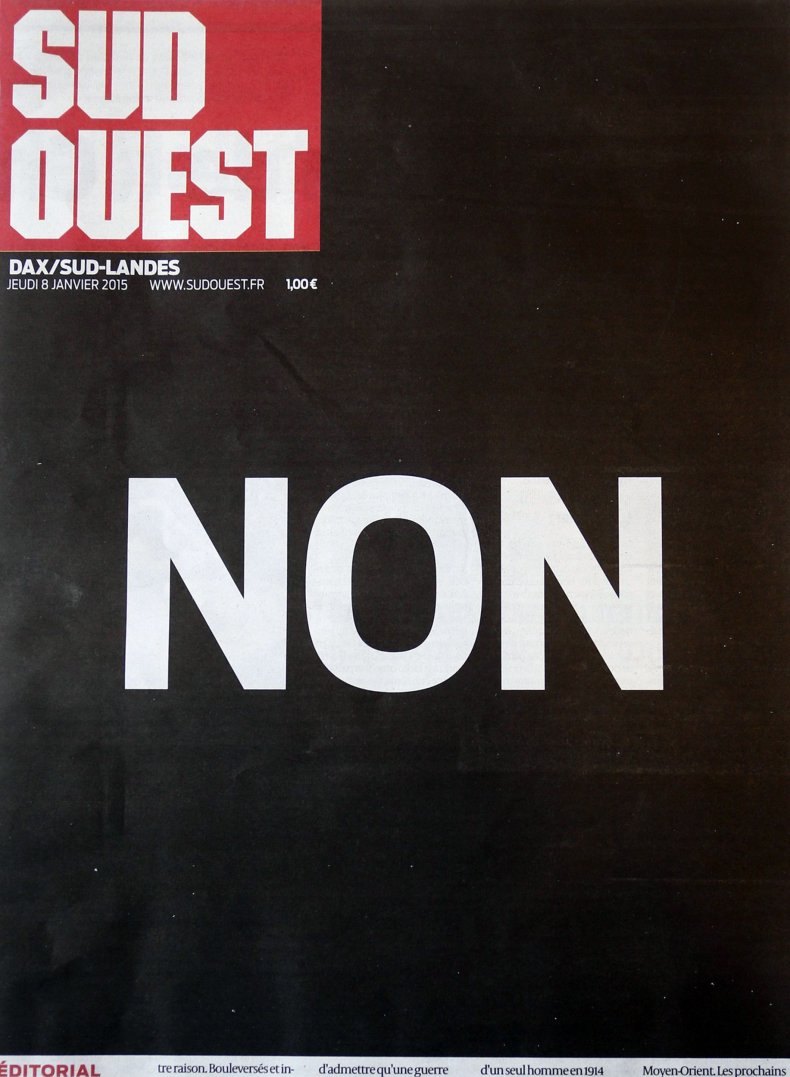 Liberation, France: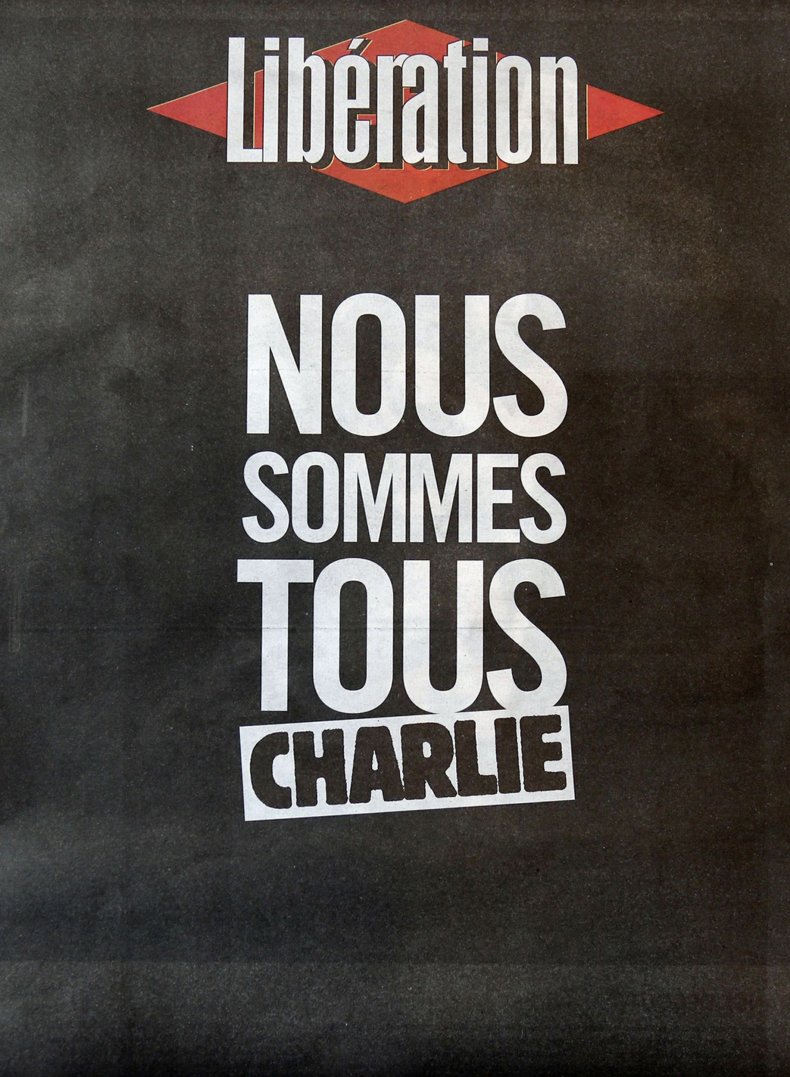 L'Equipe, International New York Times, France: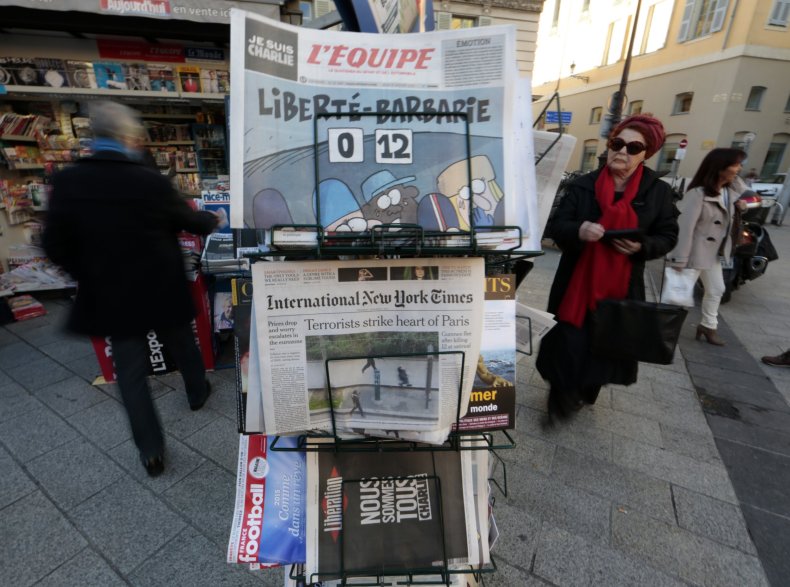 The Independent, United Kingdom:
La Tribune, France:
Paris Normandie, France:
Mint, India
Daily Mirror, United Kingdom:
Berliner Kurier, Germany:
The Scotsman, Scotland:
New York Times, United States:
New York Daily News, United States:
Washington Post, United States:
USA Today, United States:
Aftenposten, Norway:
Various, Norway:
La Provence, France:
Midi Olympique, France:
The National, Scotland:
The Toronto Sun, Canada:
B.Z. Berlin, Germany:
De Morgen, Belgium: