Photos: Hundreds Killed In Egyptian Mosque in Country's Worst Terror Attack, World Leaders Condemn Violence
At least 235 people were killed as militants launched a bomb and gun attack on a mosque in Egypt's Sinai province Friday, marking the deadliest terror attack in the country's modern history.
The militants reportedly arrived in several off-road vehicles and bombed the al-Rawda mosque in the town of Bir al-Abed before opening fire on worshippers.
No group had taken responsibility for the attack as of 10:45 a.m. ET Friday, though ISIS has a powerful affiliate in the region known as Sinai Province. The al-Rawda mosque is reportedly heavily attended by Sufi Muslims, a sect of Islam considered heretical by extremists groups like the Islamic State. With that said, Friday's attack marks the first time a worshippers inside of a mosque have been targeted in the region.
Egypt's security forces have been clashing with Islamist militants in Sinai for many years, but the violence began to reach new heights in 2013 after the ousting of President Mohammed Morsi. Sinai Province has been known to target Egypt's Coptic Christian minority group and claimed responsibility for the bombing of a Russian plane over Sinai in 2015 that killed 224 people.
Images from the aftermath of Friday's attack show dozens of bloodied bodies wrapped up in a row on the floor of the mosque, as people gathered outside of the building to assess the situation.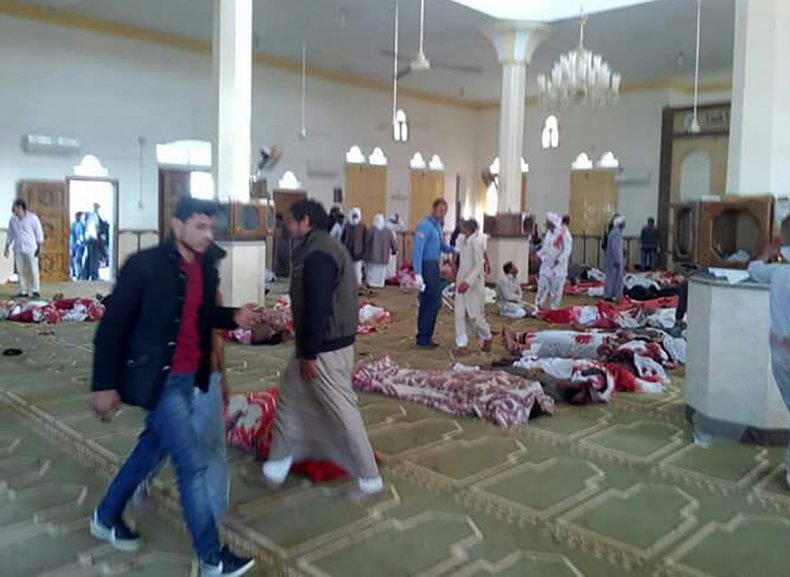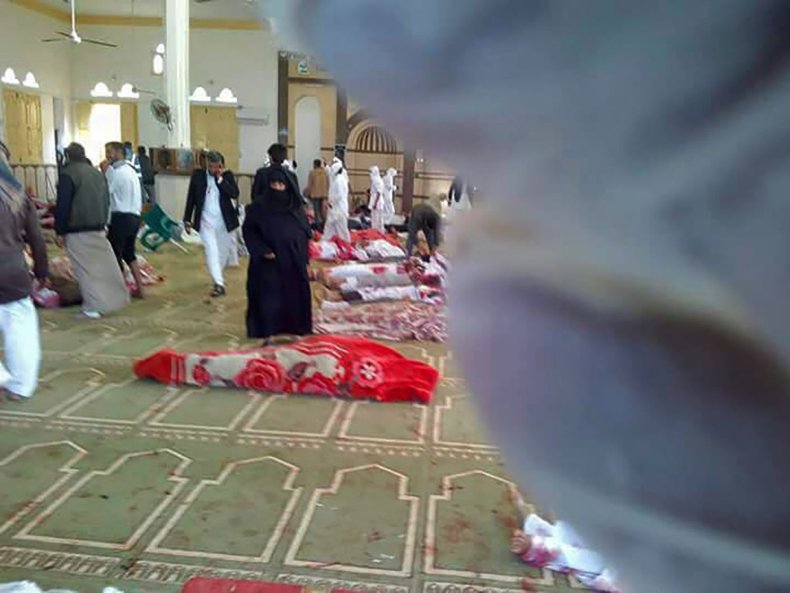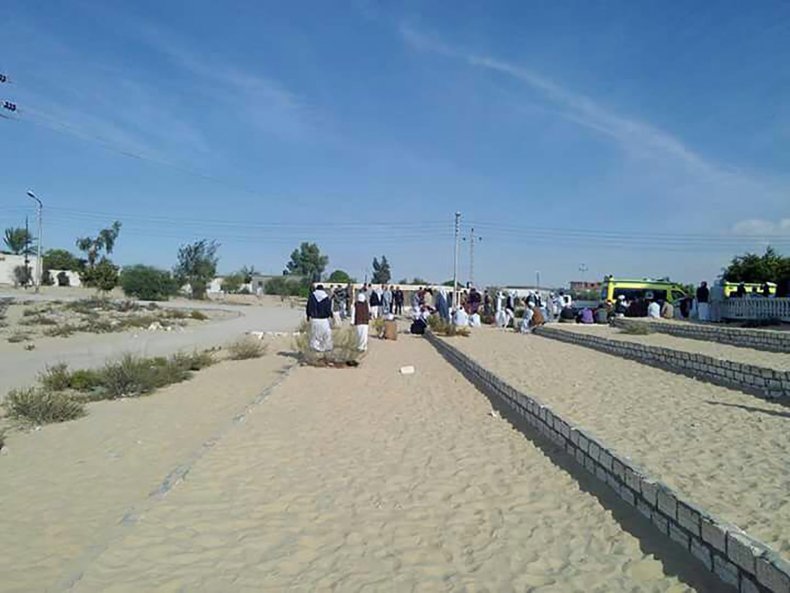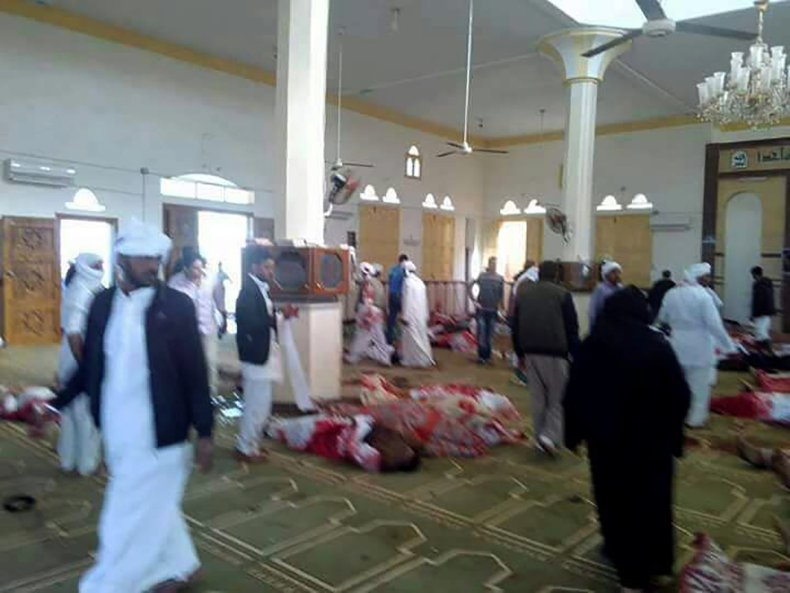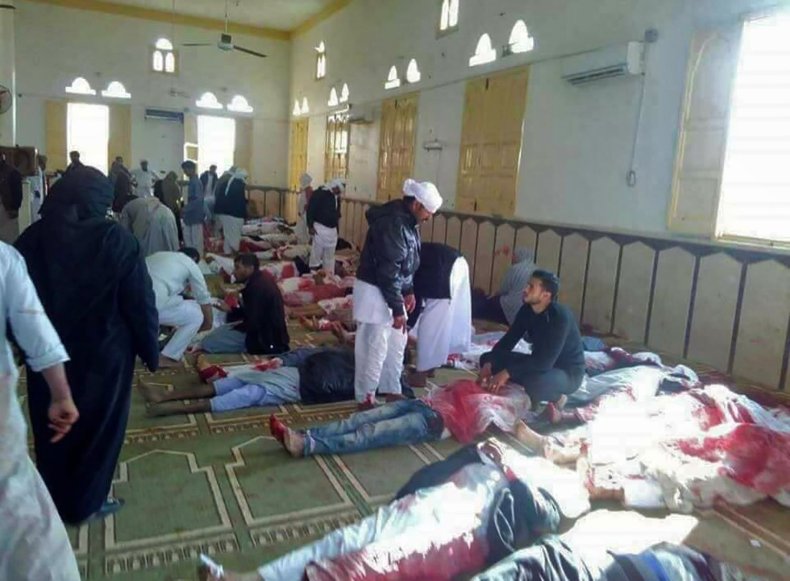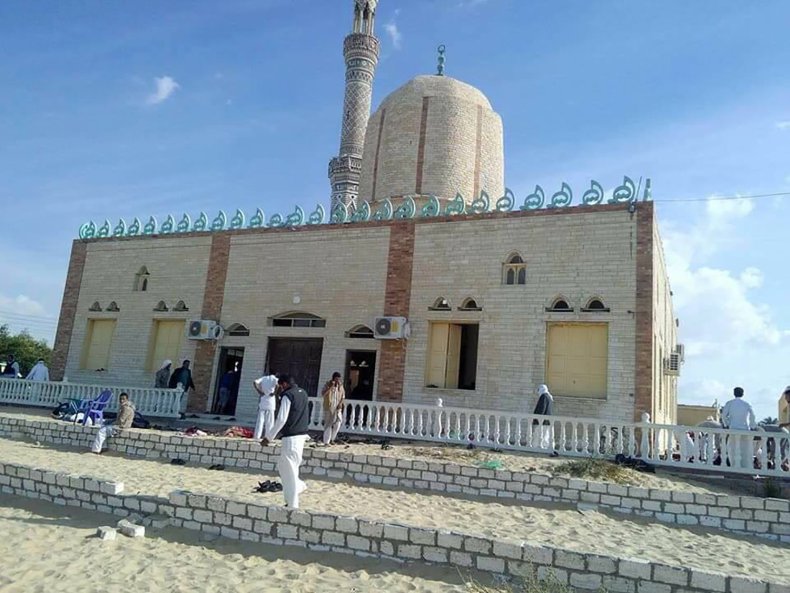 World leaders were quick to condemn the attack.
"Appalled by the sickening attack on a mosque in North Sinai. Condolences with all those in #Egypt affected by this evil and cowardly act," British Prime Minister Theresa May tweeted. French President Emmanuel Macron also tweeted is "condelences to the victims of the terrible attack on the mosque in Bir El - Abd in the Sinai."
President Donald Trump also chimed in, tweeting, "Horrible and cowardly terrorist attack on innocent and defenseless worshipers in Egypt. The world cannot tolerate terrorism, we must defeat them militarily and discredit the extremist ideology that forms the basis of their existence!"