Hurricane Ida struck Louisiana as a Category 4 hurricane Sunday, and even after it weakened to a tropical storm, the state is still feeling the force of its powerful winds and heavy rains.
Below are photos and videos that show Ida's devastating force and the immense damage left in its wake.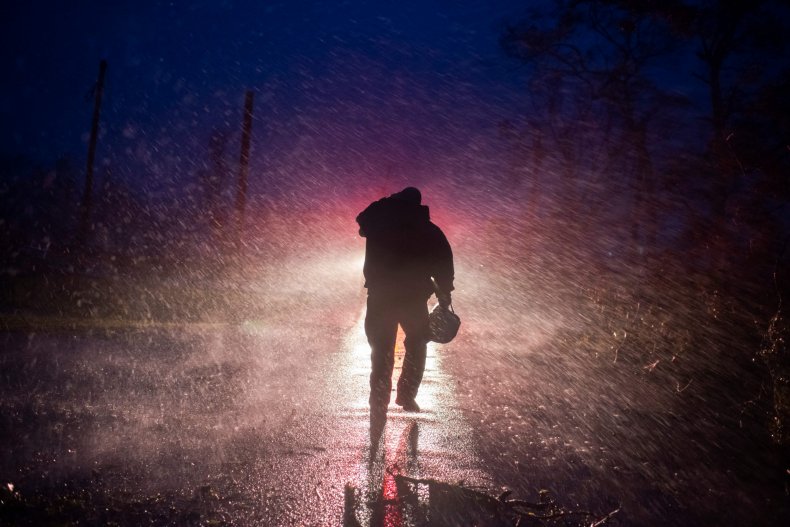 More than a million people are currently without power in Louisiana. Outages were reported early, many caused by downed power lines. This fallen electrical transmission tower in Jefferson Parish resulted in a major disruption for the area.
The parish, located about 30 miles south of New Orleans, was one of Ida's first mainland targets. Much of the damage there came at night, forcing most search and rescue operations to be delayed until daylight. The parish itself is naturally a difficult place for such efforts.
"This is an area that has a lot of swampland, alligators—very dangerous conditions. They had to wait for the sun to come up this morning. They had a strategy," Jefferson Parish President Cynthia Lee told CNN. "We have people out there ready to clear roads. We're going to have boats, high-water vehicles. Our first responders are ready to go. They just needed the daylight to be able to do their best work."
Roadways throughout Louisiana were quickly covered in water.
The National Hurricane Center posted an advisory Monday morning that said Tropical Storm Ida was moving northward over southwestern Mississippi. But it noted that dangerous storm surges and flash flooding could continue over portions of southeastern Louisiana, southern Mississippi and southern Alabama.
This airplane video from the hurricane center shows footage from inside the eye of the storm.
At one point, Hurricane Ida was so powerful it actually reversed the flow of the Mississippi River for a period on Sunday afternoon.
Dramatic images filled local news station reports and social media, including this picture of a man by Lake Pontchartrain on Sunday.
Twitter users quickly shared videos of the destruction to local businesses.
News outlets also captured the destruction.
As the sun rose on New Orleans Monday morning, the devastation from the storm started to become apparent in the city. Hurricane Ida is already being called one of the most powerful storms to ever hit the U.S. mainland, and early images offer only a sample of the destruction it caused.
The photo below from New Orleans' French Quarter shows part of a building's roof on the street after it was blown off on Sunday.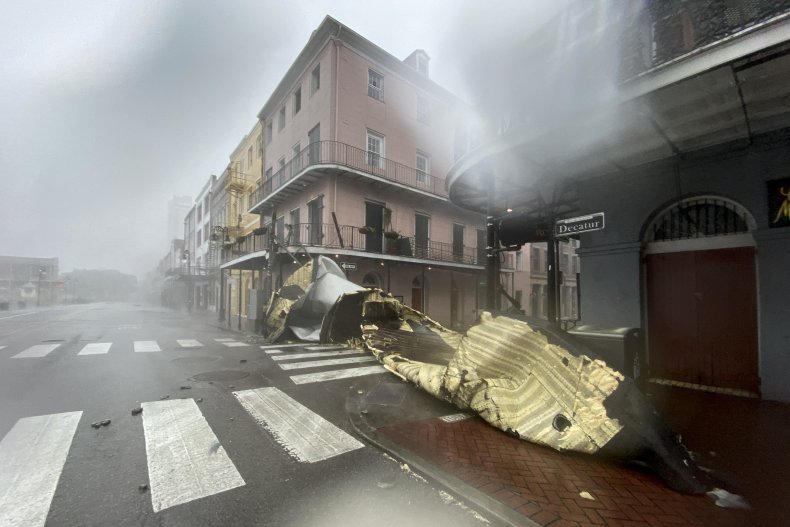 Roofs were a common target for Ida's winds, as seen in this video of Lady of the Sea General Hospital in Cut Off, Louisiana.
Residents in the Gulf of Mexico regions were urged to continue sheltering in place on Monday morning.
More than 50 million people are under flash flood watches.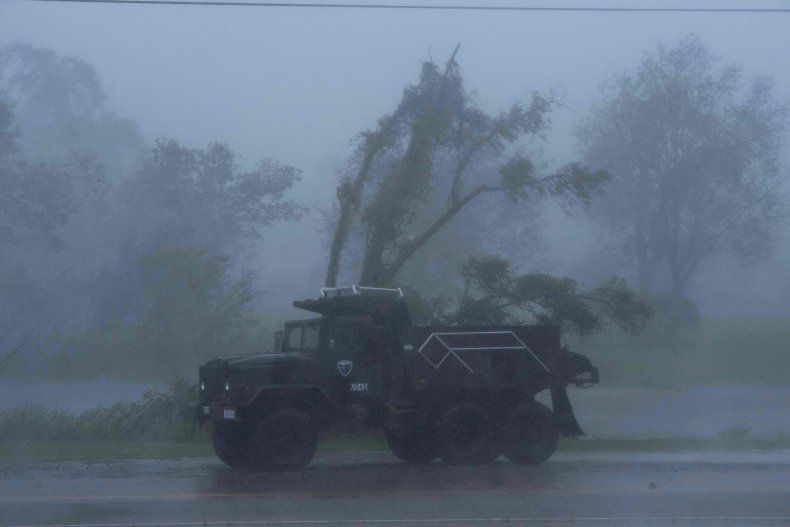 Winds were a major source of havoc from Ida.
Videos of the storm surge in New Orleans show a sample of Ida's power.
One of the earliest known historic sites decimated by Ida was New Orleans' Karnofsky Shop. Louis Armstrong worked at the jazz record shop, which is listed on the National Register of Historic Places.
The Louisiana National Guard tweeted Monday about its response to the search and rescue operations being conducted throughout the state.
New York City also sent help to parts of Louisiana.
The destruction from Ida is expected to continue, and the National Weather Service cautioned about the threat of tornadoes as a result of Ida.