Photos Of Hurricane Irma's Devastation and Flooding In Naples, Marco Island And Miami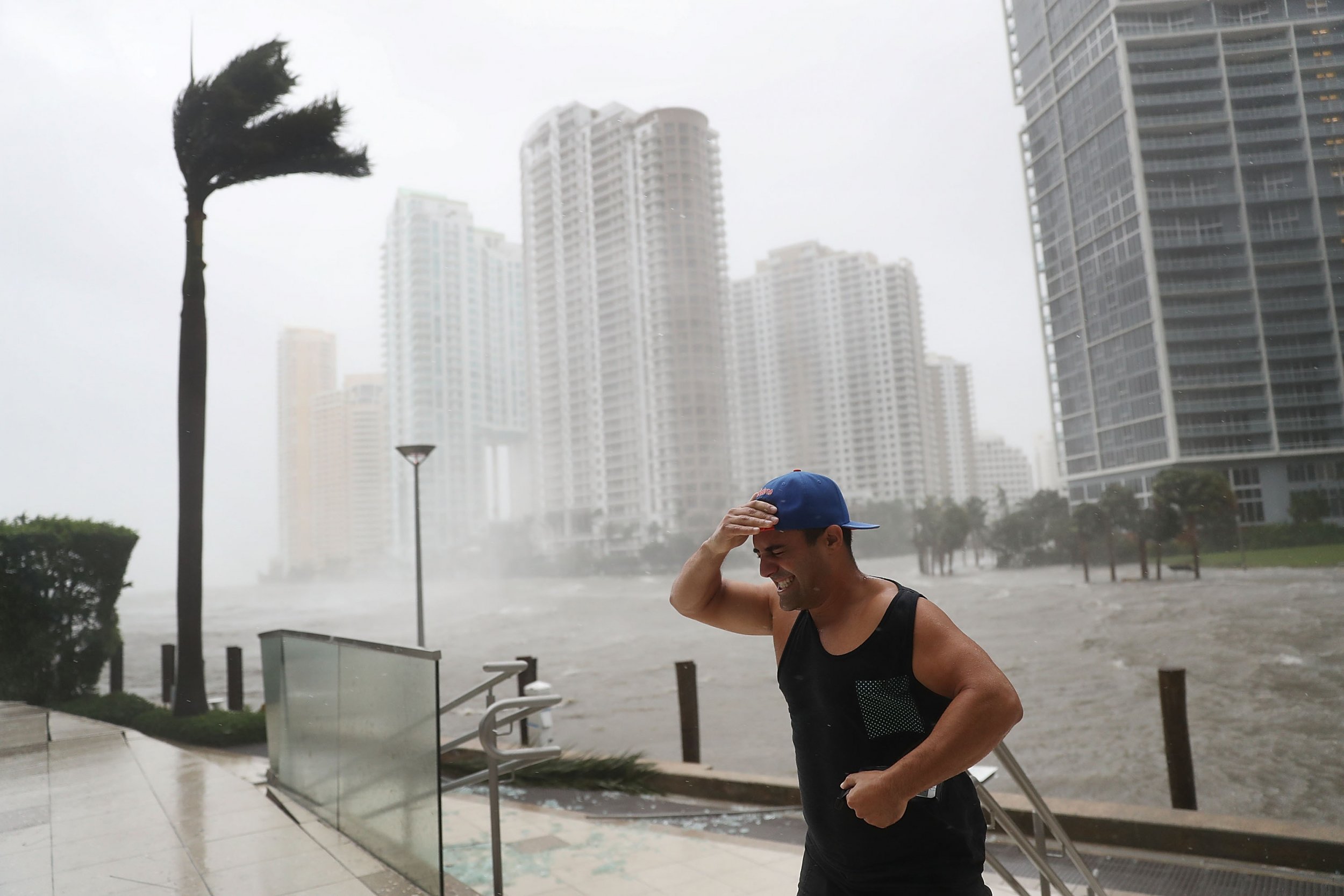 Hurricane Irma weakened to a Category 2 storm around 5 p.m. on Sunday evening as it approached Naples, Florida, according to The Associated Press. Earlier in the day, it made its second landfall on Marco Island, just south of Naples. Its arrival caused immense damage and left millions without power. Here's photos of the storm pummeling through Naples, Marco Island and Miami.
Naples
Collier County issued a mandatory curfew late Sunday afternoon for all residents between the hours of 9 p.m. and 6 a.m.
"The curfew is effective immediately and will remain in effect until further notice," the statement reads. "The purpose of the curfew is to protect the safety of the citizens of Collier County and their property as they begin the process of recovering from the effects of Hurricane Irma."
Marco Island
Before hitting Naples, the storm hit Marco Island on Florida's Gulf Coast. Photos shared on social media showed the severe weather. When Irma hit Marco Island the storm was a Category 3 hurricane with winds recorded at as high as 115 miles per hour, according to The Weather Channel.
Miami
As of Sunday morning, there was a 7 p.m. to 7 a.m. curfew in Miami-Dade, according to the Miami Herald. Irma struck Miami-Dade early Saturday morning, leaving nearly 75 percent of the buildings without electricity.
"For the safety of our residents, I am issuing a curfew for @MiamiDadeCounty effective tonight at 7 p.m. #HurricaneIrma," Mayor Carlos A. Gimenez announced.
Curfew times vary among cities, but all must comply with the county's 7 p.m cut-off for being outdoors and 7 a.m. is the earliest residents are allowed back outside.
Those in Broward County have a stricter curfew going until 10 a.m. The county's emergency operations center warned residents to "wait until tomorrow for the 'All Clear' before going out to start checking for storm damage."
Photos Of Hurricane Irma's Devastation and Flooding In Naples, Marco Island And Miami | U.S.