Photos: Ice-Pocalypse Hits Baltimore As Dozens of Burst Water Mains Leave Cars and Streets Frozen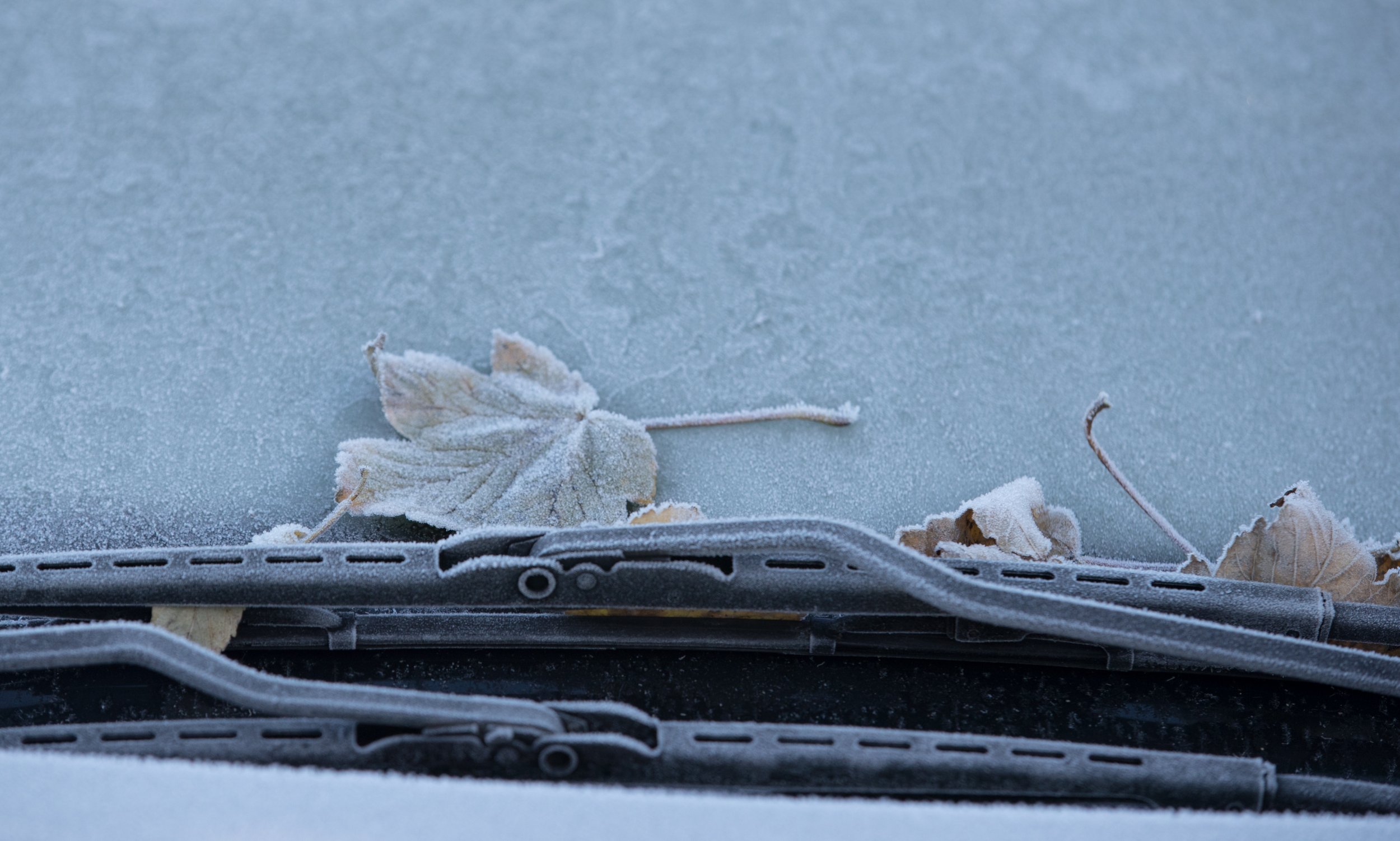 Three dozen water mains busted across the Baltimore area, flooding the streets with water that quickly froze over intersections across the city. The ice floods across the streets in Baltimore resulted in some uncanny pictures of frozen cars, like an apocalyptic scene in a modern-day ice age. Just on Monday, there were two dozen water main breaks, but by Tuesday morning, another dozen had broken as below-freezing temperatures continued to sweep across major swaths of the United States, reported the Baltimore Sun.
The water main break in the Fells Point neighborhood on Tuesday morning left several cars frozen. A leak on E. Lombard and S. Wolfe Streets has been ongoing for weeks, reported ABC2 News, but an official break was reported Saturday. The cold snap across the U.S. pushed already stressed infrastructure over the edge, spokeswoman for the city's public works department Jennifer Combs said, as reported by ABC2 News. The frozen streets in Fells Point continued to rise; as of Tuesday morning, the water hadn't been cut off from the pipes.
One resident told WJZ-TV that the frozen streets were a first.
"I'm from upstate New York, up in Syracuse, so I'm used to the cold and seeing a lot of snow and things, but this is a first for me," Lee Jokl told the local Baltimore news station.
The Baltimore Sun reported that crews are working 12-hour overtime shifts to solve the problem. The breaks have caused 35 water outages in one Northeast Baltimore neighborhood. In Towson, outside of Baltimore, 30 customers and two hydrants were left without water. The total number of water outages was not available, reported the Baltimore Sun, as the number continues to fluctuate.
The Arctic air mass causing the cold snap across the U.S. is expected to continue over the next week, bringing below normal temperatures and wind chills to the central and eastern U.S., according to the National Weather Service.
But the sight of cars covered in ice wasn't enough to stop the New Year's Day tradition of the polar bear plunge. On Monday, despite the dangerously cold temperatures across the country, hundreds dove into various bodies of water. The dangers of doing so were real: the freezing temperatures that can burst pipes can also create perilous conditions for going outside. With wind chills, even above-freezing temperatures can dip down to low enough levels that could cause frostbite or hypothermia within half an hour. Two people were reported dead in Milwaukee, with signs of hypothermia from the bitter cold air.