Photos: Injured Syrians Try to Rebuild Broken Lives and Bodies in Jordan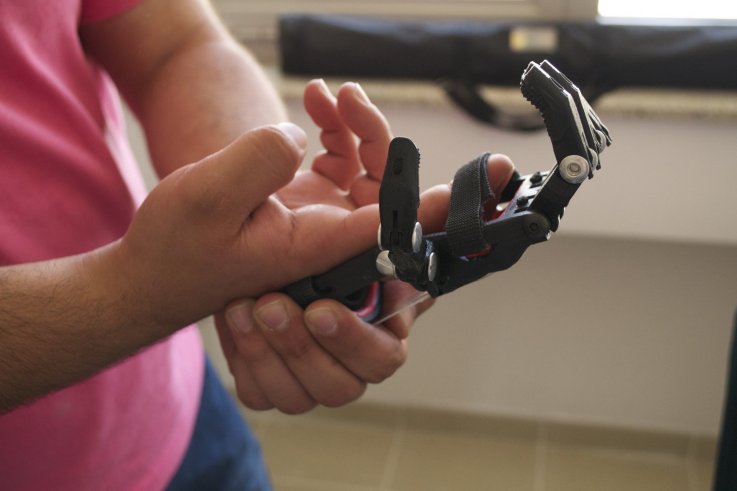 Now in its fifth year, Syria's civil war has claimed at least 230,000 lives and displaced more than four million people. Life expectancy for Syrians has dropped by more than 20 years, and it's estimated a million Syrians have been injured.
Jordan, a country of 6.5 million people, has absorbed more than 628,000 Syrian refugees since 2011, according to the Office of the United Nations High Commissioner for Refugees. In November, the Jordanian government ceased providing free health care to Syrian refugees living outside the country's two refugee camps; despite not being able to work, they now have to pay for medical services.
Aid groups in Jordan are helping Syrian refugees recover from not only the loss of their homes, but from the impact of devastating injuries.
Roughly 80,000 refugees need prosthetic fittings to replace lost limbs, and access to prosthetics is a growing problem in Jordan. One organization, however, is taking a technology-centric approach. Refugee Open Ware (ROW), an Amman-based startup, is developing ways to help refugees through open-source software, 3-D printing, robotics and wireless technology.