Photos: Despite Kurdish Victory Over ISIS, Kobani Remains in Rubble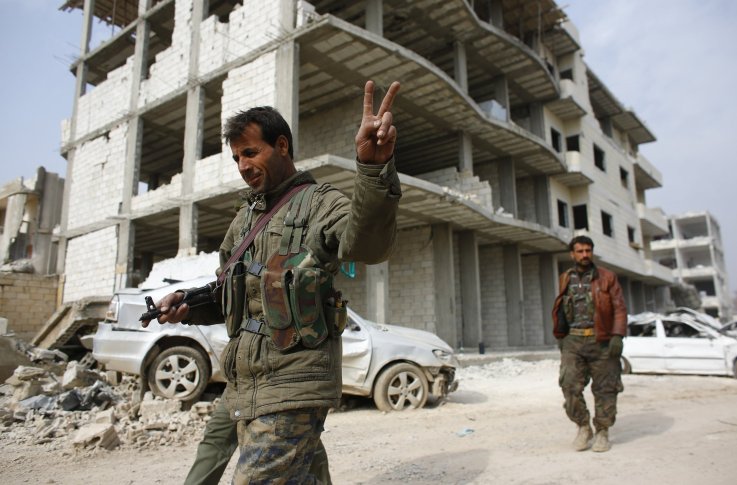 After four months of battle between ISIS and Kurdish fighters, the Kurds finally regained control of the town of Kobani in northern Syria. But the victory is bittersweet, as much of the town was destroyed during the time ISIS occupied it. Basic utilities such as running water and electricity are lacking, but those who remained in Kobani celebrated the victory regardless, passing around sweets, waving flags and dancing in the streets.
The streets are lined with hollow buildings, and some of the casualities are still evident. "We need to retrieve bodies from beneath the rubble and decide where to house civilians when they start to return," Mohammed Sady, an official in charge of the rebuilding effort, told the Los Angeles Times. Though Sady is optimistic locals will return to Kobani, for now the town remains in ruins.