Photos: Japanese Volcano Shinmoedake Eruption Sends Smoke and Ash Nearly 12,000 Feet Into the Air
The Shinmoedake volcano in southern Japan erupted on Tuesday. The astounding eruption shot smoke and ash high into the air, causing several flights to be grounded, reported the Associated Press. Per Reuters, around 65 flights were canceled due to the massive eruption.
There were no reports of injuries or damage, but the AP reported that eruptions were expected to continue and the risk of flying rocks and pyroclastic flows were possible.
Though the volcano is causing quite a show this week, it is no stranger to the spotlight. Back in 1967, the volcano had a cameo in the James Bond film "You Only Live Twice." The villain, Ernst Stavro Blofeld, had a lair located inside the volcano, noted Forbes.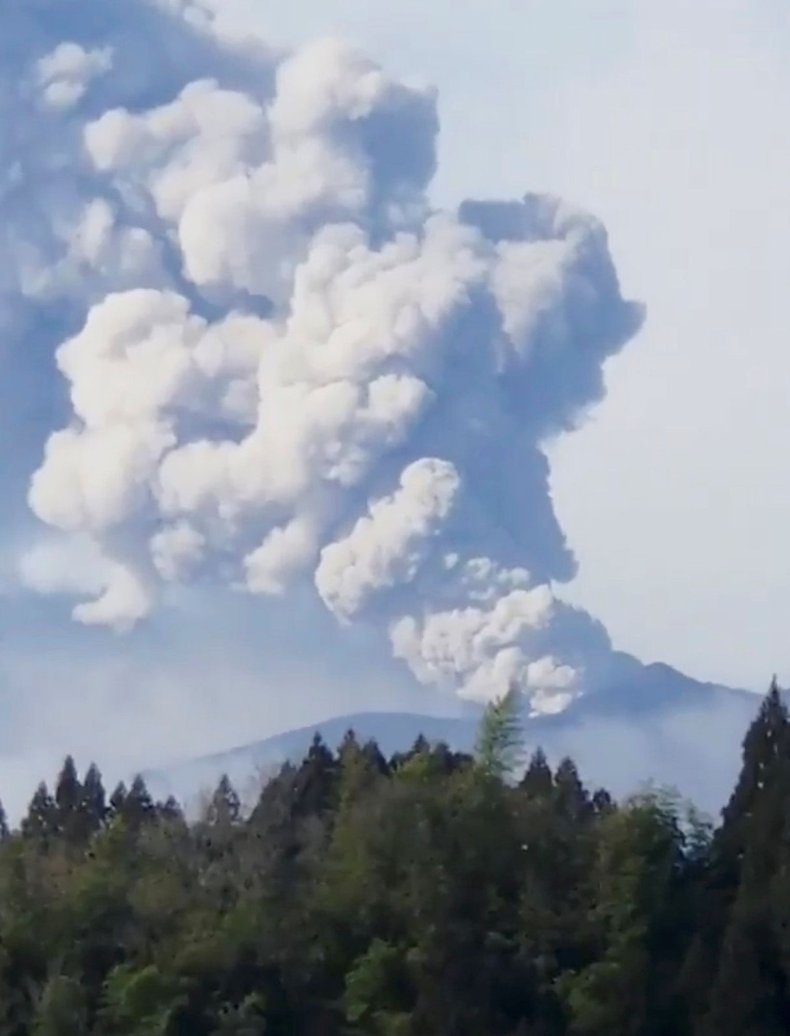 But this week, people steered clear of the volcano. The Shinmoedake volcano, located on Japan's southernmost main island, Kyushu, has been bubbling and rumbling since last week. The entrance to the volcano was closed and monitoring increased last week before it finally began shooting ash and smoke into the sky on Tuesday.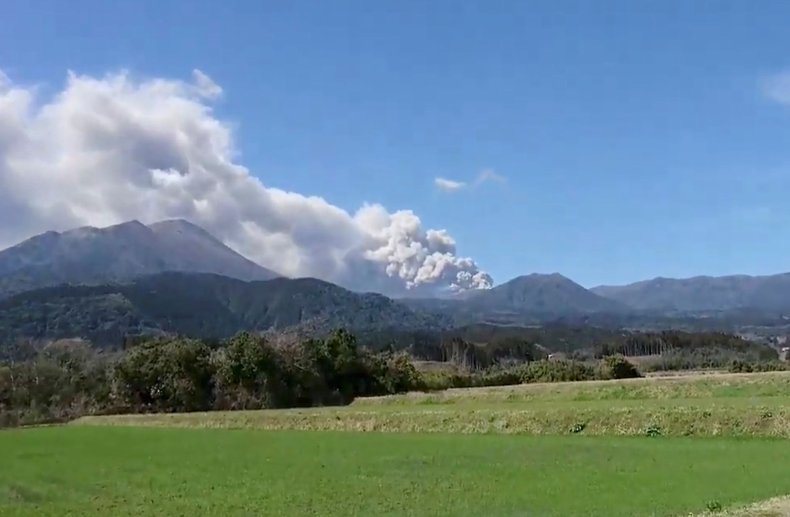 This eruption was the largest since 2011—sending ash and smoke nearly 12,000 feet into the air, according to Reuters. Residents in the nearby city of Kirishima wore masks and covered their noses with towels to avoid breathing in ash. Some used umbrellas to block the falling ash.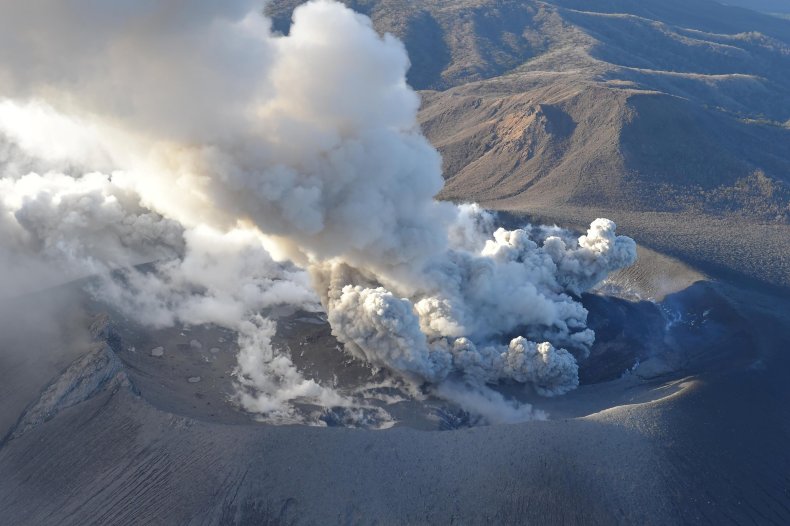 In 2011, the Japanese volcano led to some evacuations, sending smoke 5,000 feet above its crater. Flights were canceled, ashes built up on train tracks and roads were shut down, reported ABC News at the time. The volcano also erupted last October, reported the Japan Times. That event sent smoke and ash nearly 1,000 feet in the air.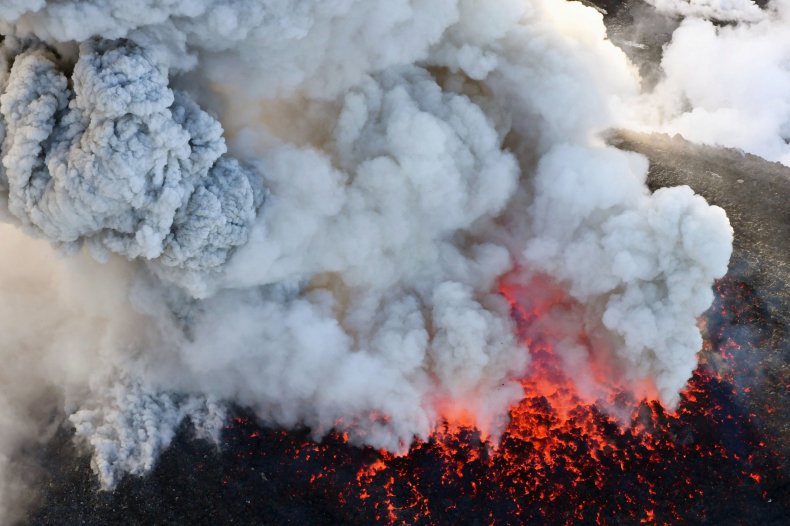 Back in January, an eruption at the Kusatsu-Shirane volcano triggered an avalanche, which ultimately killed one Japanese soldier. The country has 110 active volcanoes, according to Reuters.