Photos & Video: Kilauea Volcano Lava Flow in Hawaii Nears Homes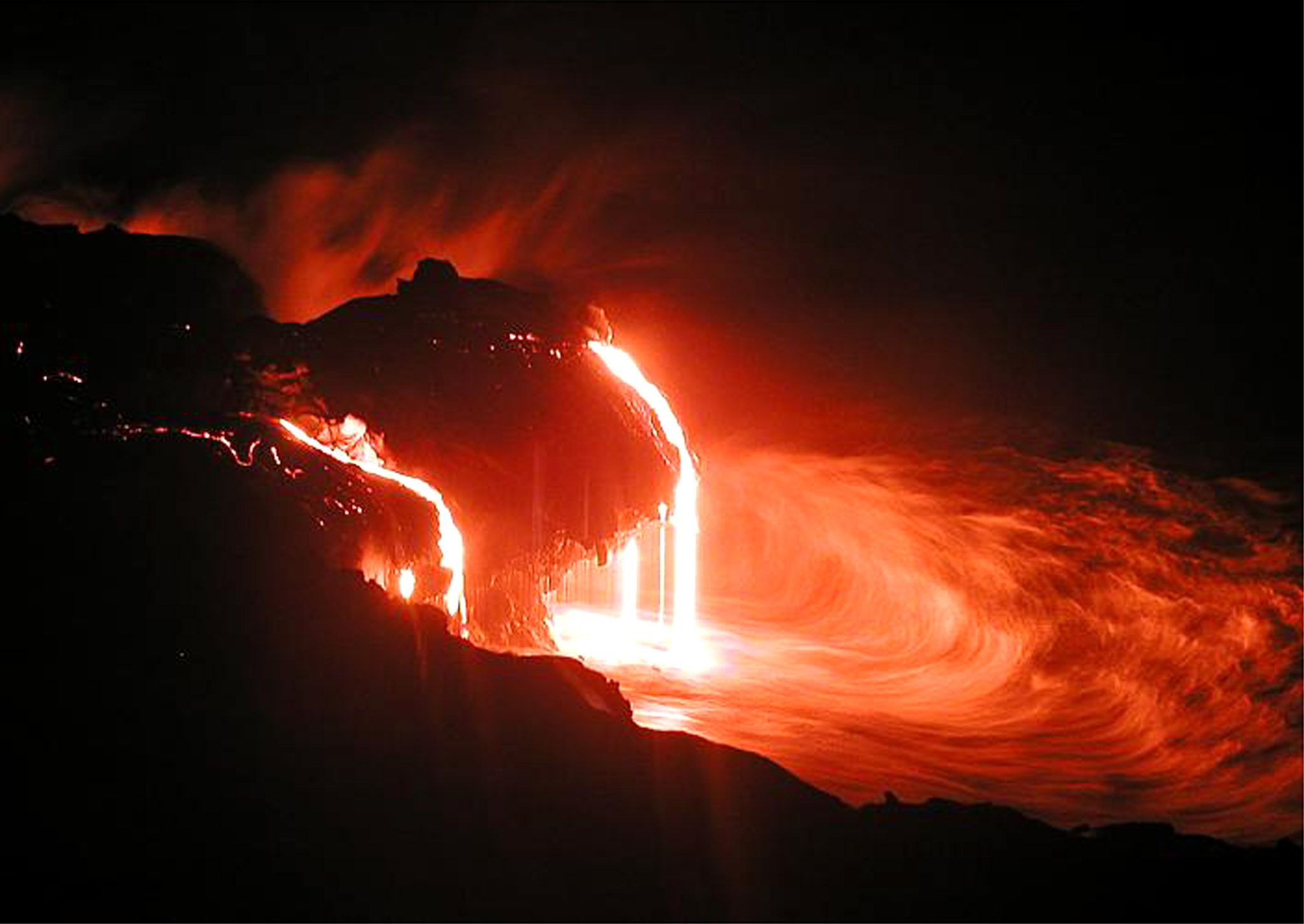 Update | Residents of the village of Pahoa on Hawaii's Big Island are on alert and may have to evacuate as molten lava continues to flow from the Kilauea volcano toward their homes.
The flow front of the lava moving northeast from Kilauea volcano on Hawaii's Big Island entered a private residential property, Hawaii County Civil Defense said Tuesday morning local time. The lava has advanced roughly 90 yards since Monday morning and is now about 510 yards from Pāhoa Village Road. It is moving at inconsistent speeds, but averaging five yards per hour.
Though Hawaii officials have yet to issue a mandatory evacuation, many residents have already left their homes.
Kilauea has been erupting since 1983, and its flow has previously invaded other communities, including the town of Kalapana in the early 1990s, U.S. Geological Survey spokeswoman Leslie Gordon tells Newsweek.
In June, a stream of lava began moving to the northeast in the direction of Pahoa, a village of 945 residents. The lava flow advanced 275 yards between Sunday and Monday morning, Hawaii County Civil Defense said in an alert. Civil Defense is responsible for emergency preparedness and response related to natural and man-made disasters in Hawaii County.
At the time of the announcement, 7:30 a.m. local time, the lava was only 100 yards away from the nearest residence and was moving at speeds averaging 10 to 15 yards per hour. The fastest-advancing section was 110 yards wide, according to the U.S. Geological Survey.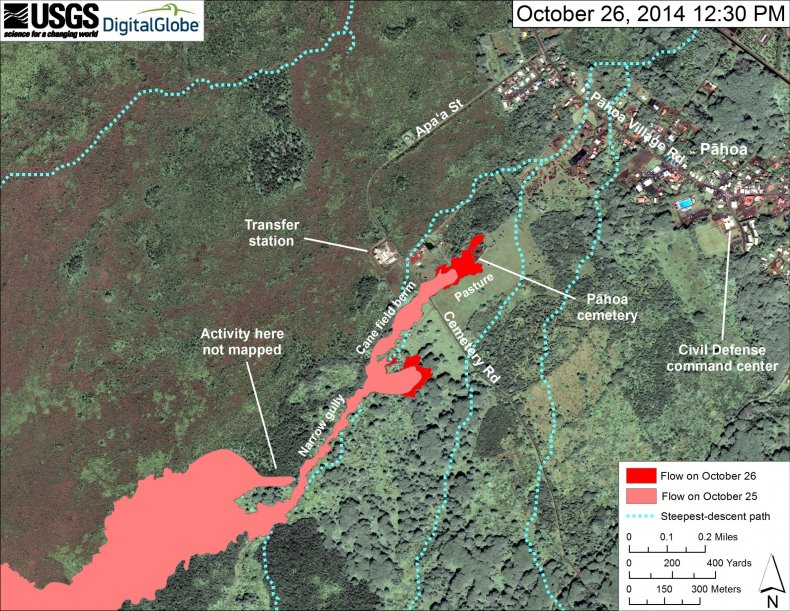 Those in the flow path were put on an evacuation advisory beginning Sunday night. Darryl Oliveira, Civil Defense administrator, said that an initial evacuation would include 40 to 50 homes. In the meantime, Pahoa Village Road, the main street of Pahoa, has been closed since Sunday night and accessible to area residents only.
The Hawaii County Civil Defense, which continues to work alongside public safety personnel to monitor the lava's advance, said that smoke conditions were light to moderate, with the wind moving smoke to the south and southwest. However, it advised those with respiratory problems to take precautions and stay indoors.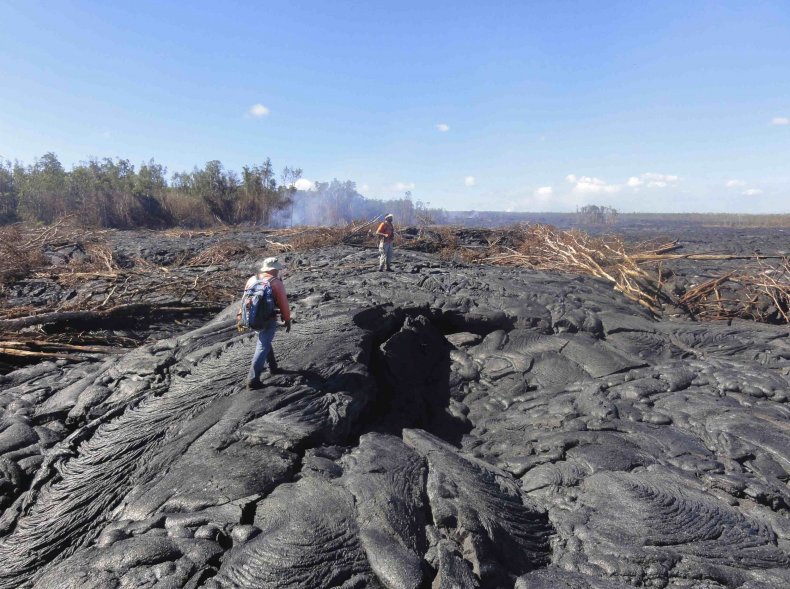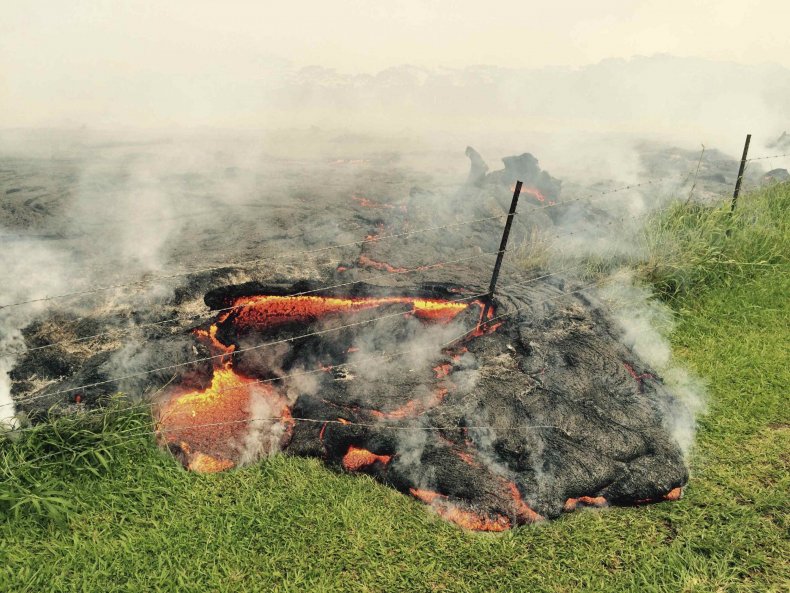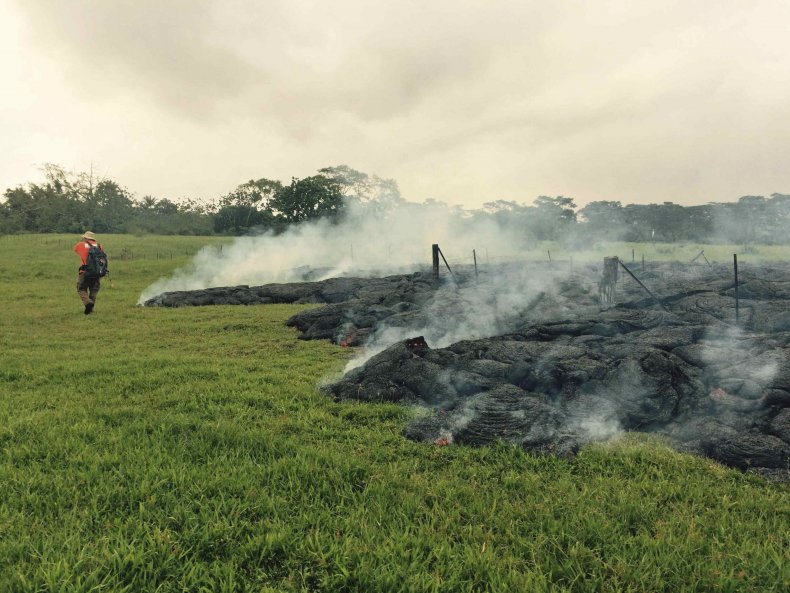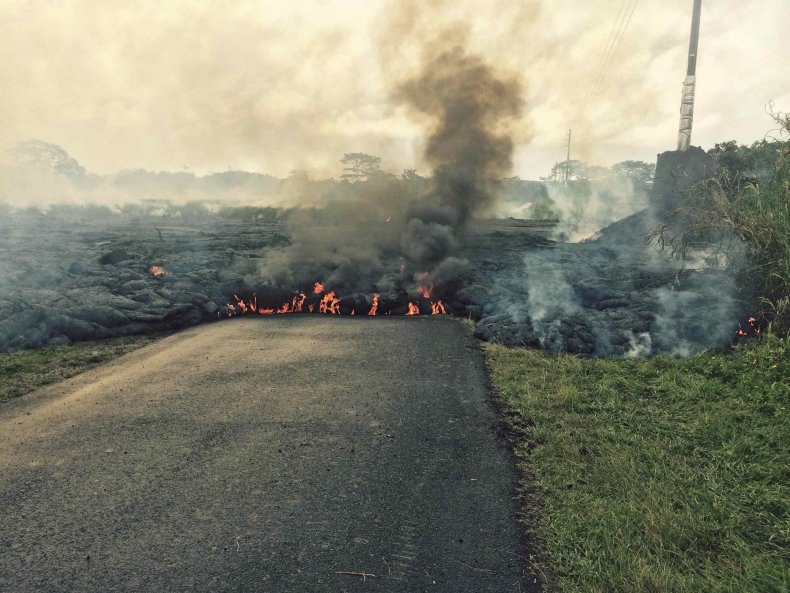 The Associated Press published a video last month documenting the lava flow heading toward homes on the Big Island:
The County of Hawaii released footage of lava reaching Apa'a Street on Saturday:
Before it began flowing to the northeast, most of the lava from the volcano's eruptions had moved to the south, spilling into the ocean.