Photos: Liberating Tikrit, Iraq from ISIS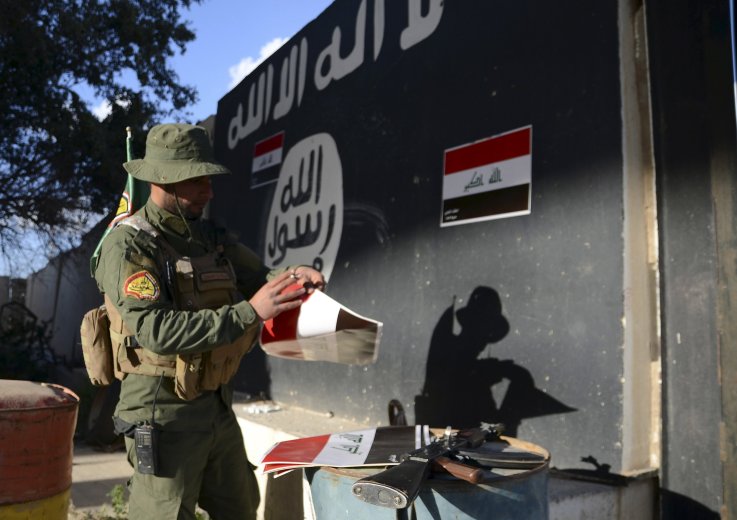 This week, Iraqi forces announced the defeat of the Islamic State in central Tikrit. Tikrit was a stronghold for the terrorist organization in Iraq for some time. ISIS forces continuted combat on the outskirts of the city after Iraqi forces defeated them. Coalition forces aided the liberation effort with airstrikes, targeting key ISIS locations in Tikrit repeatedly over the last week.
Though ISIS has been pushed out of the center of the city, they left behind booby traps and hidden bombs, as well as a few flags Iraqi forces were quick to remove.
Liberation forces hoisted the Iraqi flag atop the Governorate Building, removing the Black Standard flag the Islamic State had put up. Some members of the terrorist group were captured, beaten and arrested during the liberation process.