Photos: Life in Calais' Migrant Camp 'The Jungle'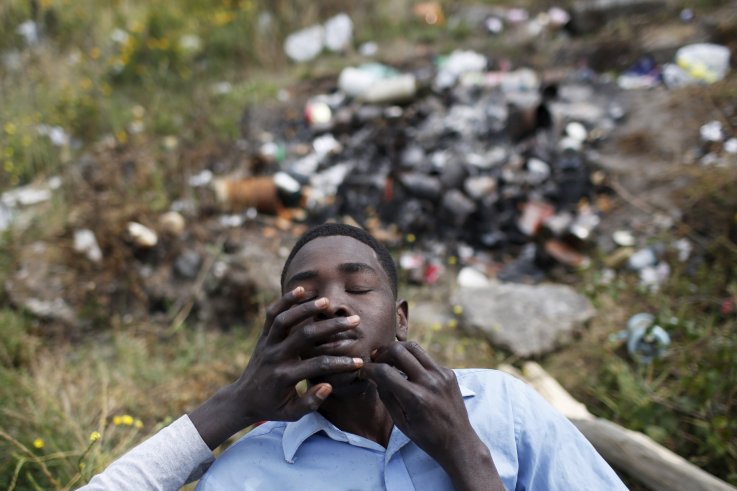 The French port city of Calais is experiencing a "civil emergency," according to the United Nations, as it tries to cope with a flood of migrants and refugees who are seeking entry into Europe. For three thousand people, many of whom have fled countries experiencing war, conflict and human rights abuses, 'the Jungle' is a temporary home.
Health conditions at the camp—also known as 'The New Jungle' after the camp's previous iteration was demolished earlier this year—are dire, according to a number of nonprofit groups working in Calais. Last week, Doctors of the World U.K. said gangrene, scabies, severe diarrhea and breathing difficulties are all problems at the camp, as is limited access to clean water and fresh food. Pregnant women and unaccompanied children, two groups who are particularly vulnerable and need special attention and care, are an increasingly common site in the camp, the group said.
Since June, thousands of migrants and refugees have attempted to reach the U.K. by entering the Channel Tunnel, which runs underneath the English Channel and connects the U.K. to continental Europe. The British government has warned of ongoing travel disruption for services across the Channel as a result of migrants in and around Calais and industrial action by French ferry workers.
Deteriorating living conditions at the Jungle, the rising number of people getting killed trying to reach the U.K. and delays by France in processing asylum applications led the U.N. to issue a statement on Friday calling for an "urgent, comprehensive and sustainable response" to the crisis by Europe, particularly France.
"The situation in Calais is a reflection of broader refugee and migration movements in Europe which, in turn, is dwarfed by the massive refugee displacement in the Middle East and Africa," the United Nations refugee agency (UNHCR) said in a statement on Friday. 224,500 refugees and migrants have arrived in Europe via the Mediterranean Sea this year; one-third of them are from Syria which is now in its fifth year of civil war.