Photos: Life in the Shadow of Boko Haram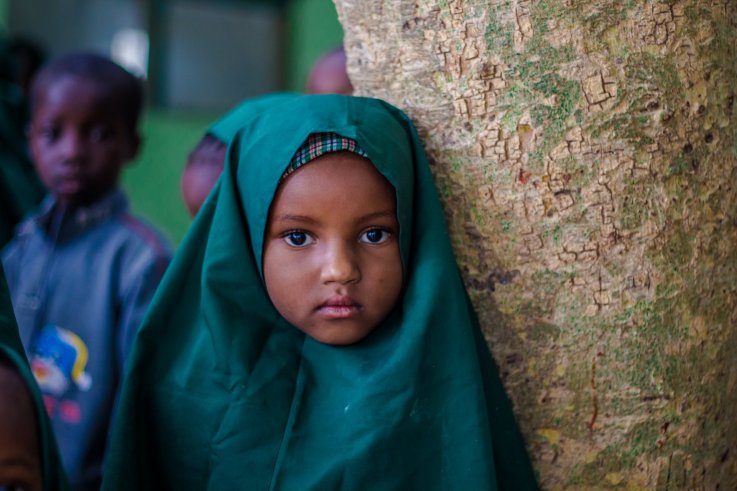 The most northeasterly state in the West African country has been at the epicenter of Boko Haram's six-year insurgency. It was in Maiduguri, Borno's capital, where the militant group launched its first attacks in 2009, resulting in the death of its founder Mohammed Yusuf and leading to years of untold bloodshed in Nigeria. Borno has suffered disproportionately from the ensuing violence—24,984 deaths have been recorded in the state since May 2011, almost nine times higher than the next highest tally of 2,840 in neighboring Adamawa state.
But despite more than six years of kidnappings and suicide bombings, life goes on in Nigeria's main conflict zone. And Fati Abubakar is determined to document it.
"I was tired of the media's portrayal," says Abubakar, who has lived in Maiduguri her entire life bar a one and a half year stint studying in London. "It was just constantly death, numbers—I felt that the human stories weren't being shown."
In order to change perceptions, Abubakar—who works for a private NGO assisting children in Borno—picked up her camera in September 2015 and began documenting everyday life in her home state. Her photos show the vast array of life in Nigeria's second-biggest state by surface area—from the markets so regularly targeted by indoctrinated Boko Haram suicide bombers, to an Islamic school for children orphaned by the insurgency, to footballers for a local team that has to play its matches in Katsina—700 kilometers from Maiduguri—because of the crisis.
"I wanted to show that we are struggling like before, no matter what happens to us. We still go to school, we still have our businesses, we still have our weddings...I wanted to show that people are still going on, regardless of what happened. Just living in adversity," she says.
Since his inauguration in May 2015, Nigerian President Muhammadu Buhari has made ending the insurgency a key priority. Buhari declared Boko Haram to be "technically" defeated in December 2015 after the Nigerian military drove the militants back from much of the territory they claimed in 2015. But in spite of the progress, more than 2 million people remain displaced in Nigeria. Borno state governor Kashim Shettima estimated in September 2015 that at least $1 billion would be needed to rebuild infrastructure damaged by the militants and the United Nations warned in February that 54,000 people in Borno are at risk of starving to death.
Abubakar says that, while Boko Haram has not yet been overcome, she is "200 percent" optimistic that Buhari and the military will deliver on their promises. And the evidence of life going on in Borno over the past few months, despite the long shadow cast by Boko Haram, suggests that the recovery might not be as arduous as might be expected. "After a bomb blast [in the market], two hours later you see people coming and going back to their usual life," says Abubakar. "People are eager to move on so I think it will pick up quicker than people expect and hopefully the economy will bounce back...We are very keen to move on."
The Bits of Borno photo blog can be accessed via Instagram, Facebook or Twitter.