Photos: Living Under Volcanic Ash in Chile and Argentina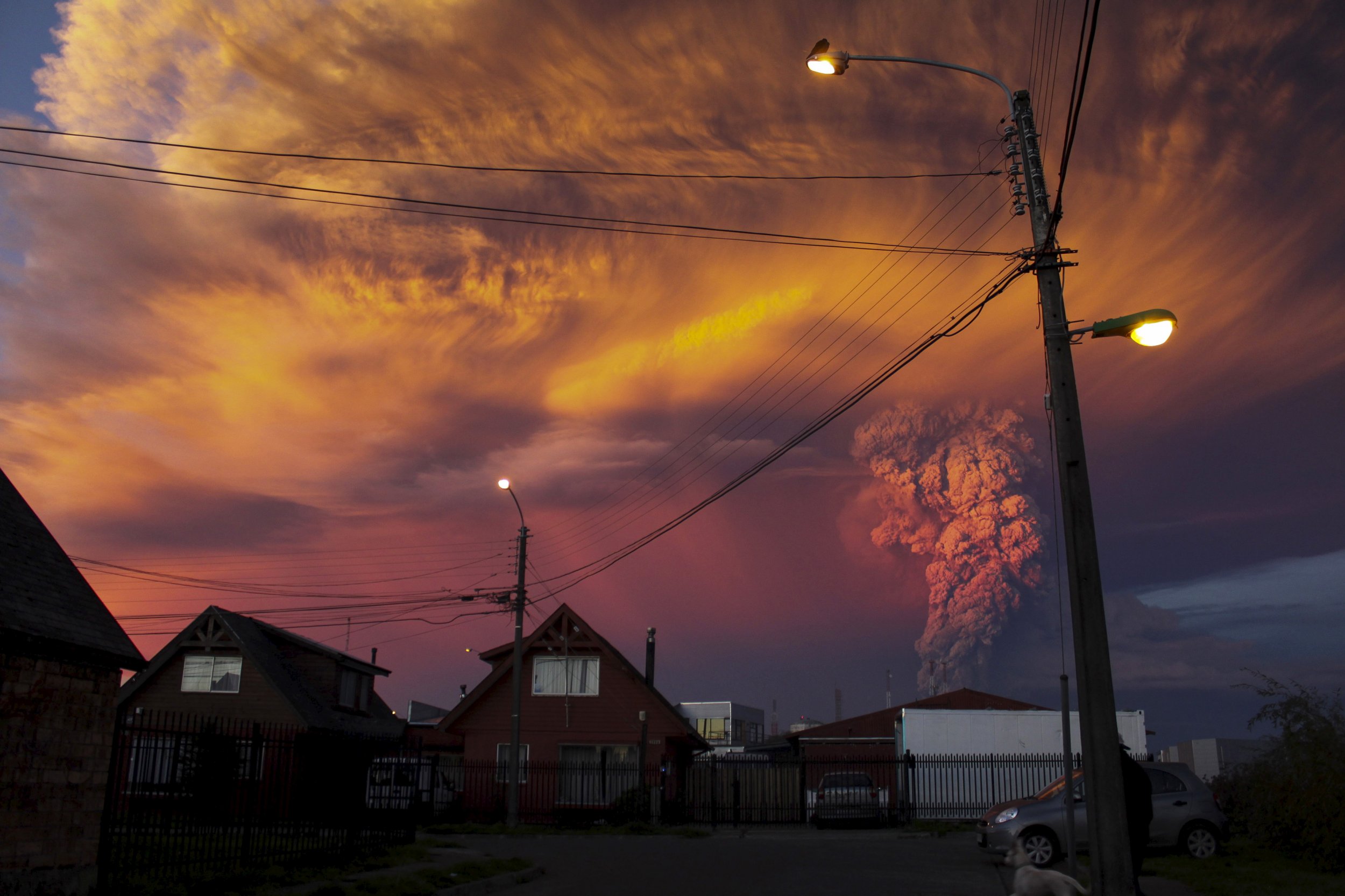 After staying dormant for over forty years, Chile's Calbuco volcano erupted into a spectacular burst of smoke and ash on Wednesday. Following the eruption, over 4,000 people within twelve miles of the volcano have since been evacuated, reports BBC. A red alert has been issued for residents in surrounding areas, and one climber who had been near the volcano's summit has been reported missing, according to Reuters.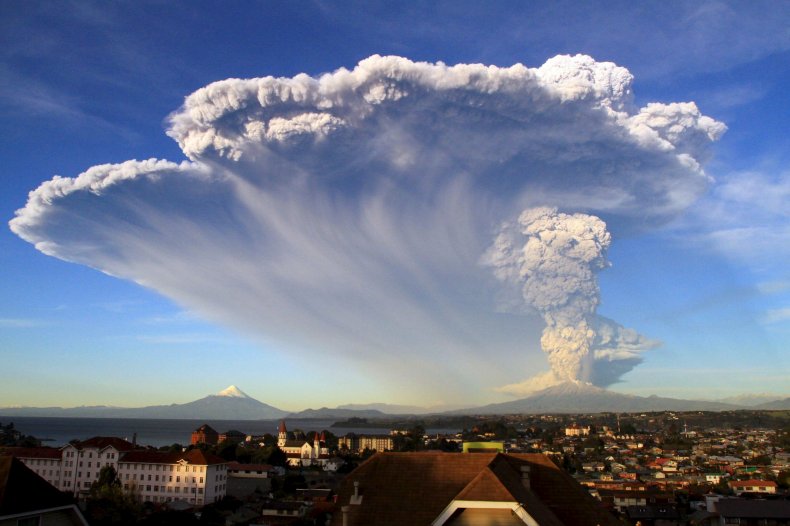 Dense plumes of smoke continue to hover in the air following the explosion, and ash clouds have descended on several towns in southern Chile and Argentina, including Puerto Montt and San Carlos de Bariloche (pictured below).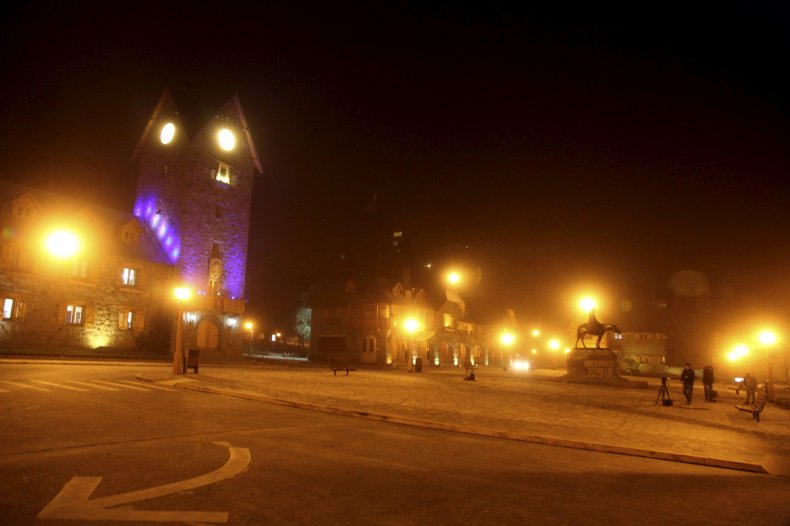 Residents braving their town's ash-coated streets are protecting themselves by wearing masks in scenes resembling eerie fallout zones. Meteorologists estimate that the clouds could stretch as far as the central west regions of Argentina on Thursday, reports Reuters.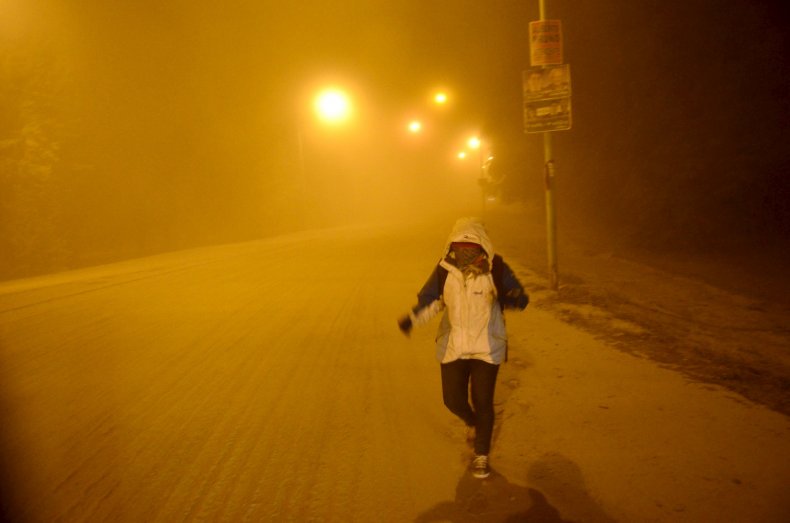 While the Calbuco volcano is one of the Chile's most active volcanoes, authorities were surprised by the sudden explosion. Since volcanic ash can severely damage planes, dozens of flights have been cancelled. Schools have also been shuttered as the sky continues to rain ash onto city streets, reports Reuters.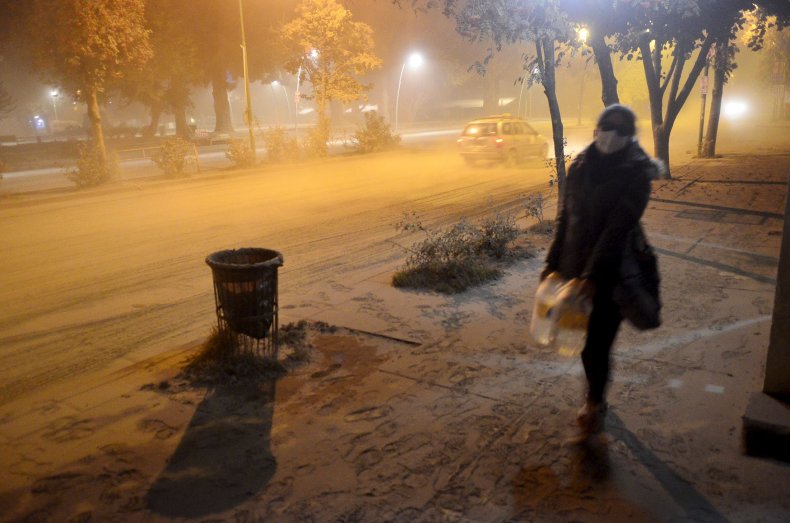 The eruption propelled nearly 15 kilometers of smoke and ash into the atmosphere, and dusted vehicles, trucks, fences and streets with powdery debris in Argentine and southern Chilean towns.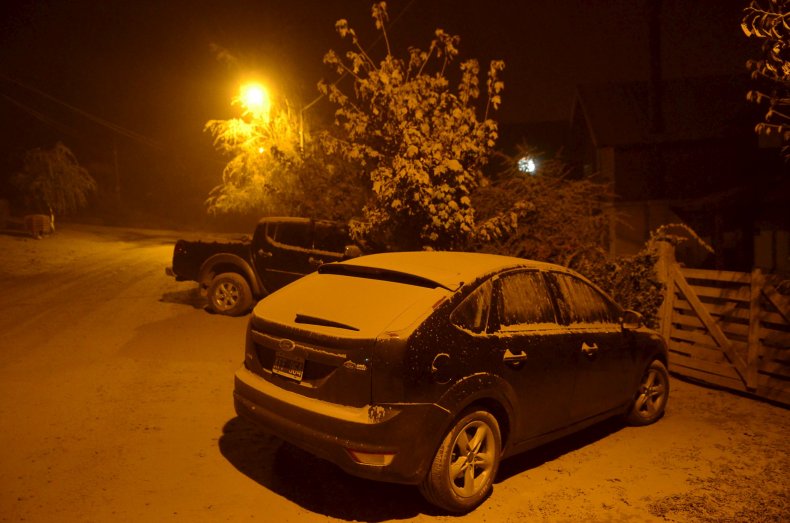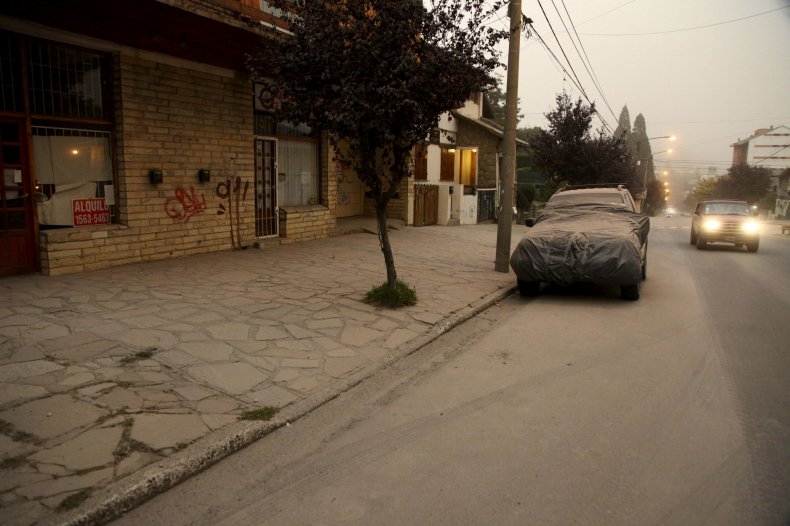 The unprecedented explosion has resulted in long lines at grocery stores, gas stations and traffic jams as residents scramble to gather supplies and evacuate from areas under a state of alert.