Photos: Looking for Love, Between Assignments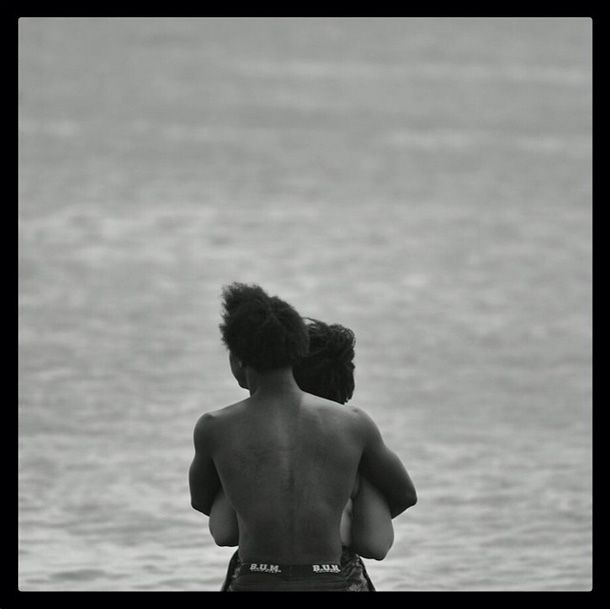 Some people spend their lives searching for love. Photographer Julia Xanthos manages to catch glimpses of it between newspaper assignments.
Throughout New York City's five boroughs, whether on train platforms, in public parks or by coastal vistas, she has documented the raw, early stages of love—and in the process changed her own opinions on the topic. Xanthos, a photojournalist/videographer with the New York Daily News, has been working for more than a year on "#younglove," a series of portraits of young couples displaying their affections publicly.
"To find a couple at the very beginning of their budding romance is a very special thing," Xanthos tells Newsweek. "For a long time I had a 'get a room' point of view when I saw a couple locking lips. But it wasn't until I changed my attitude to 'Isn't that beautiful?' that my whole world sort of flipped."
The result is a remarkably varied series of images, all rendered in black and white, posted to Instagram under the series' titular hashtag as she runs from one newspaper assignment to the next.
Some of the couples pictured recall the famous Eisenstaedt image in Times Square, with their dramatic, swooping embraces; others are pictured offering quick pecks before boarding trains or parting ways on the sidewalk; and many simply lie about blissfully, seemingly unaware of both Xanthos's presence and the passage of time.
"My favorite #younglove images are when people are so wrapped up in each other that they have no idea that I am there snapping a picture," Xanthos explains. "They are usually so immersed in what they are doing they don't give a hoot who is around them. Other times they will ask me to text them the picture. It's nice to give a little memento of #younglove that way."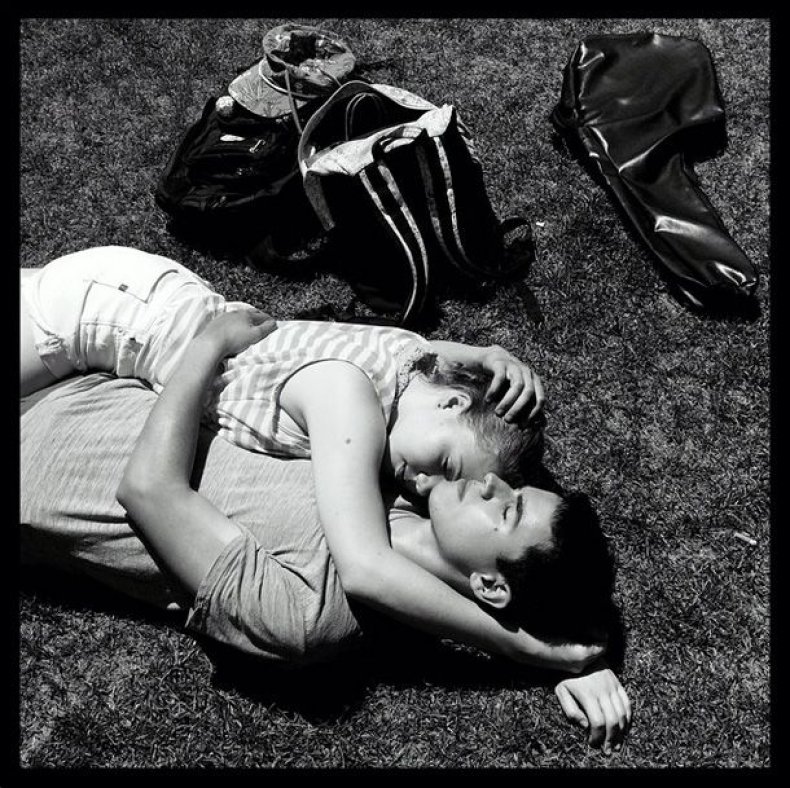 She counts Peter Turnley's work as an inspiration and an influence, and one look at his "French Kiss" series, shot on the streets of Paris, makes the connection clear.
For Xanthos, #younglove has become a sort of daily exercise; a way to reconnect with her love of photography. She says Instagram hasn't necessarily changed her approach to photography, but gone are her regrets about hard drives and binders of negatives that have never been published. Calling her iPhone a "picture journal where I am my own editor," she now sees that as her primary camera, giving her room to develop a style not always useable in her daily work done on assignment.
Indeed, a tabloid newspaper demands a certain clarity of image, and a deadline-driven efficiency that doesn't always leave room for the moodier, context-free photos of #younglove.
"Nobody tells me what to shoot, how to shoot it or when to post it," Xanthos says. "It has helped me to see pictures again in a way that I missed so much."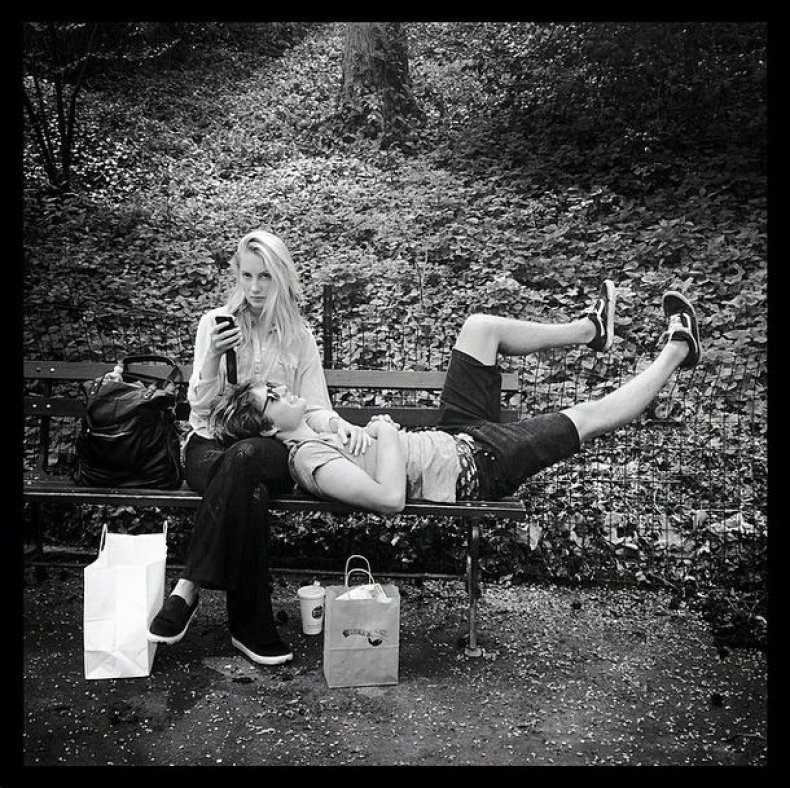 Her journey into life imitating art imitating life has come full circle in some rather unexpected ways as well. Her next project: Her own romantic life. Xanthos is recently engaged, a life choice made four weeks after her first kiss, which was inspired by the day-to-day exposure to romance via #younglove.
"I was able to find the love of my life because I was opening my heart slowly," Xanthos explains. One snap at a time, "love is a powerful thing."